Graduating cum laude
WHAT IS YOUR EDUCATIONAL BACKGROUND PRIOR TO EDHEC? I am an Indian Chartered Accountant and I hold a Masters in Commerce degree with 1st rank in college and 9th rank in University. WHY DID YOU CHOOSE…
Reading time :
26 Jan 2021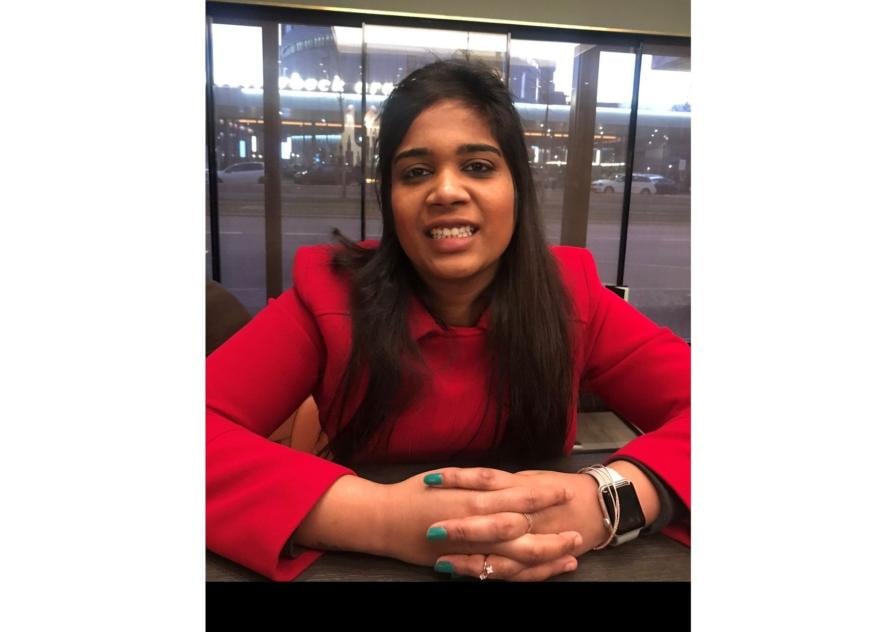 WHAT IS YOUR EDUCATIONAL BACKGROUND PRIOR TO EDHEC?
I am an Indian Chartered Accountant and I hold a Masters in Commerce degree with 1st rank in college and 9th rank in University.
WHY DID YOU CHOOSE EDHEC?
EDHEC's rigorous course structure, its world-renowned faculty, its emphasis on inclusive learning and its global reach were some of the factors which made me believe that EDHEC is a right choice and it would take me one step closer to my goals. Moreover, the Career Centre initiative would allow me to exchange ideas and knowledge with professionals, nourishing my critical thinking and problem-solving skills. In all, EDHEC will allow me to advance in my career through opening up numerous opportunities and hence, I decided to choose EDHEC.
WHAT ARE THE HIGHLIGHTS AND MAIN TAKEAWAYS OF YOUR EDHEC EXPERIENCE?
The programme allows to specialise or diversify my expertise by allowing me to opt between the Financial Intermediation and Financial Management for my second semester. Secondly, the Master Thesis is one of the best ways to blend finance with research. It not only helped me to enhance my understanding but also helped me to develop my data management ability.
The Career Centre team and the International Students Office both are very helpful right from day one. Before arriving to Nice, the team had made sure that we are well acquainted with all the procedures and formalities.
Further, the various constant initiatives such as:
TI&CD programme - helped me to identify my strengths and weakness
Case Study training – helped me to learn new techniques/ways to solve case studies efficiently and effectively
Networking Session/Career – helped me to build connections with various company representatives
WHAT ARE THE MAIN SKILLS YOU WANTED TO ACQUIRE?
The main skills that I wanted to acquire innovative thinking, technical knowledge, and problem-solving ability.
WHAT ARE YOUR JOB ASPIRATIONS?
My job aspiration is to work for a company that has a strong culture, which not only focuses on achieving its own objective but also believes in the growth of its employees. A place where I will be able to grow both professionally and personally.
WHAT IS THE ACHIEVEMENT THAT YOU ARE THE PROUDEST OF? 
The achievement that I am proudest of is to be awarded the MSc degree with CUM LAUDE. Right from the start, I was inclined to be part of Student Research Team. From the competitive selection procedure to presenting the final researching paper, it provided me a new learning experience. The School had organised many research seminars wherein the renowned faculties had shared their experiences and also guided us. There were various materials provided to us which helped me to get the best out of myself.
As a part of the procedure, a thesis supervisor was allotted based upon my topic. The constant guidance, support, and advice from Professor Hamid Boustanifar, helped me to gain an altogether new perspective to my thesis topic. All in all, it's because of the correct direction and the hard work put in together, I was able to achieve this award of which I am the proudest.
DO YOU HAVE ANY ADVICE FOR STUDENTS TO GET THE BEST OUT OF THEIR EDHEC FINANCE EDUCATION?
There are a lot many resources available at the School. The School has one of the world's best curriculum and renowned Professors who are so welcoming. Your own willpower combined with all the resources the school has will definitely make you an inch closer to your goal.
YOUR BEST MEMORY OF EDHEC
As this was the first time we were away from our family and culture, we were missing our festivals. I and some of my friends requested the International Students Office to arrange the same for us. It was because of the Schools support and efforts; we were able to celebrate our festivals with many other International Students.
THREE WORDS TO SUM UP YOUR EDHEC EXPERIENCE
Zealous, challenging, and focused are three words, to sum up, my EDHEC experience.