« Green infra month » : 4 webinars to discover the new infraMetrics solutions
EDHECinfra, EDHEC's specialist centre for providing tools and information on unlisted infrastructure, is organising 4 webinars in April to present the largest dataset built to date on climate risk for infrastructure investments.
Reading time :
27 Mar 2023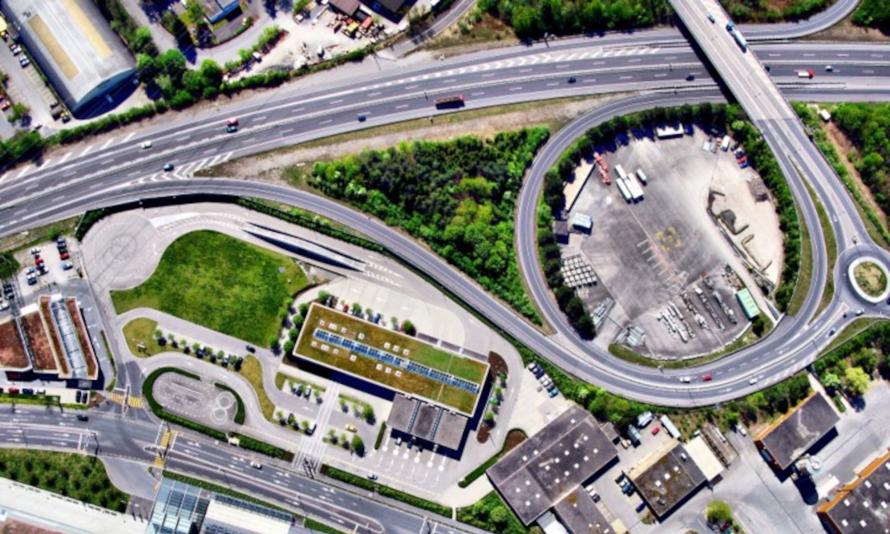 EDHEC Infrastructure Institute (EDHECinfra) will publish a new set of data on climate risks in a few days, completing the infraMetrics solution, which is constantly growing and now covers 25 countries for an investable universe of 7000 companies.
These "green" indices and analyses are made available, in different ways, to regulators and the public sector on the one hand, and to private players on the other, who can thus rely on appropriate and granular data on a wide range of subjects.
Indeed, infrastructure investments, including those in green assets, carry considerable financial risk due to the impact of climate change. Measuring transition and physical risk, both in terms of carbon emissions and financial issues, as well as assessing climate scenarios in particular, are key for industry players.
To better understand the solutions offered by EDHECinfra, 4 free webinars in English are proposed throughout April.
April 6, 9 a.m (London time) – How to use infraMetrics to measure transition risk
Unlocking the potential of AI-powered data to assess transition risk at the asset level.
Discover 7 key carbon metrics that infrastructure investors need to know today.
Gain insights into transition risk for a broad sample of unlisted infrastructure assets.
Compare infrastructure sectors, rank assets and assess transition risk at the portfolio level using our carbon metrics.
Info & Registration: https://us02web.zoom.us/webinar/register/9016794804227/WN_GEq3wb98R1OWPC0TXiw1Bg
April 13, 9 a.m (London time) – How to use infraMetrics to measure physical risk
EDHECinfra's unique approach to physical risk: using damage factors by asset type, and proposed physical measures, which provide more accurate information on the financial impacts of physical risks on infrastructure investments than existing physical risk measures.
How these physical risk measures use the most advanced hazard models at the highest levels of resolution to help investors identify potential financial vulnerabilities and manage risk more effectively.
Obtain quantitative information by sector/region on financial damages due to climate-related physical risks.
Learn how to assess the value at risk of your portfolio due to physical risks using infraMetrics' advanced physical risk metrics.
Info & Registration: https://us02web.zoom.us/webinar/register/7016794804372/WN_m99S3yj2R5q4FMNySiRR6A
April 20, 9 a.m (London time) - How to use infraMetrics with climate scenarios
How much of an investment in an airport or the value of a wind project could be "lost" due to climate change? All infrastructure investments, including green assets, carry significant financial risks due to the effects of climate change...
How infraMetrics data can help investors assess the financial impact of several extreme climate scenarios and improve their infrastructure investment decisions.
How the infraMetrics model can help investors better understand the long-term implications of climate change on asset prices and investment decision-making.
Participants will be able to consider their potential competitive advantage in infrastructure investment by understanding the risks and opportunities presented by different climate scenarios.
Info & Registration: https://us02web.zoom.us/webinar/register/6116794804510/WN_kCUwkYrMTNea3NWLEgd0_Q
April 27, 9 a.m (London time) - How to use infraMetrics in sustainability reporting
How the new climate and social measures can be used to meet different regulatory obligations (Sustainable Finance Disclosure Regulation (SFDR), European taxonomy...), including on :
Climate impact: how these new carbon emissions measures can help investors assess the sustainable contribution criteria and the DNSH criteria under EU tax regulations; how the TCFD requirements for climate emissions indicators can be met using infraMetrics; how these carbon emissions indicators can be used for SFDR, including GHG emissions indicators, carbon footprint indicators and GHG intensity indicators.
Climate risk: how the proposed physical risk measures can be used to meet the TCFD recommendations.
Social risk: how measures of social acceptability can be used to assess transition risks "Reputation" of transition risks according to the TCFD.
Info & Registration: https://us02web.zoom.us/webinar/register/8516794804629/WN_-kPQn6bOTEqNz-cpbNMOHg