How to choose the right business school for you
Nikolay Kudinov, from Russia, is a 2019 Master in Management Financial Economics track graduate. Nikolay explains how he chose to study at a French business school. HOW DID YOU COME ABOUT THE IDEA TO…
Reading time :
5 Aug 2019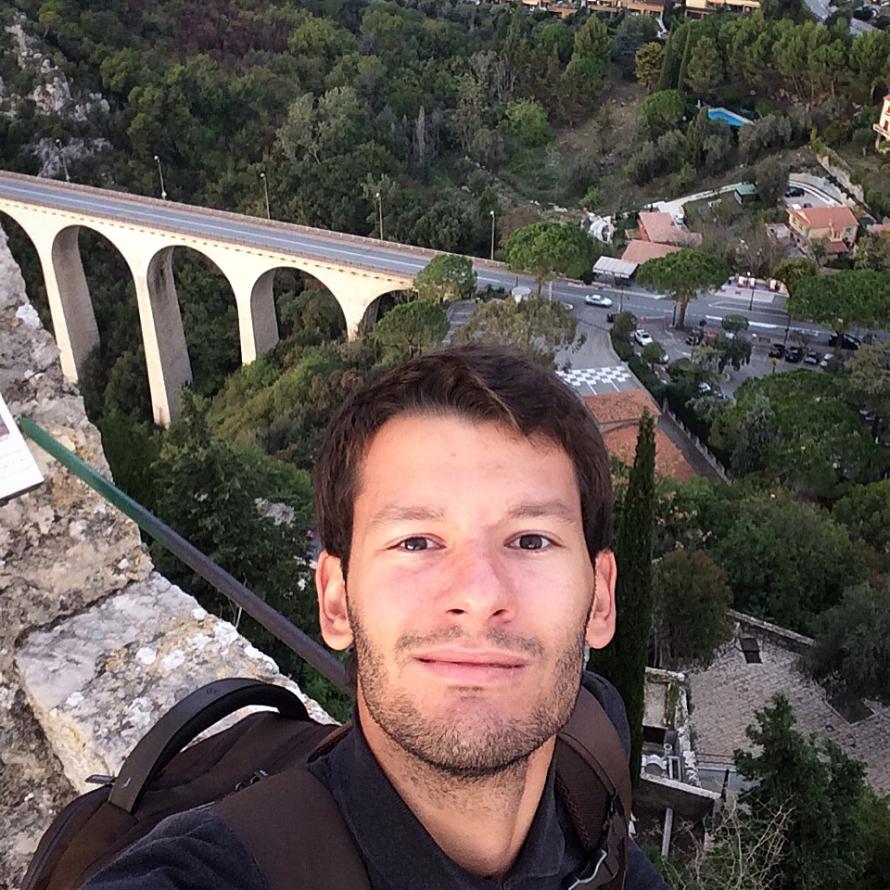 Nikolay Kudinov, from Russia, is a 2019 Master in Management Financial Economics track graduate. Nikolay explains how he chose to study at a French business school. 
HOW DID YOU COME ABOUT THE IDEA TO STUDY ABROAD?
There are two main points here: firstly, I wanted to study in another country, in a foreign setting. The second point is work-related. During my studies at Moscow State Institute of International Relations (MGIMO), between the third and fourth year, I had an internship where I had to work with financial documents in some way. My first education is non-economic (international relations), and during this internship, I realised that I would like to work in finance. At the same time, I understood that employers value a Master's degree with an international reputation both in Russia and abroad. I looked at the rankings of The Financial Times to realise there were no Russian programmes featured there, unfortunately. For all these reasons, I decided that I would study abroad.
AND HOW DID YOU CHOOSE THE COUNTRY, UNIVERSITY, AND SPECIALTY? TELL US MORE ABOUT YOUR PROGRAMME.
I chose France for two reasons: firstly, I had always been attracted by this country, and I had been learning French for some time. By the time I had to move, I spoke French at an intermediate level, and I wanted to advance my skills. The second reason was more practical: five out of the top 10 schools on the list of Masters of Finance in The Financial Times were French, not to mention that in terms of the value/price ratio they were better positioned than English, Italian or Swiss programmes, for instance. To sum up, the French programmes are not only well ranked but are twice cheaper as well.
As for the programme, I was well aware that since finance is a completely new area for me, I needed a fundamental programme. That is why I was considering two-year programmes. I chose EDHEC Business School for its unique offering: an opportunity to gain two years of experience before graduation: a gap year, designed by Grande École, as well as the opportunity to join a part-time programme in London during the second year. That helped me to finally form my decision in favour of EDHEC Business School.
During the first year at EDHEC, as a part of the Master in Management (Grande École) in Financial Economics programme, I had extensive modules in finance: subjects in Accounting, Corporate Finance, Financial Markets, which quite quickly became rather advanced. The second-year was a year of internships. During this time, I realised what career appealed more to me. Now, I am finishing my second year of studies – a very specialised and sophisticated programme. I selected the MSc in Risk & Finance, which is taught at the EDHEC campus in London, and most importantly, is part-time. I work at the same time, having classes once a month for three days.
DID THE STUDY EXPERIENCE LIVE UP TO YOUR EXPECTATIONS? HAVE YOU HAD ANY DOUBTS OR REGRETS?
Not at all. With my profile, a one-year programme would have been insufficient to find work in the area that interests me because of the lack of working experience, which is crucial. A one-year programme includes one 6-month internship, and I would have struggled to find a good placement.
WHAT ARE YOUR PLANS FOR THE FUTURE?
I am now completing an end-of studies internship at Eurazeo Capital and am looking for a full-time contract in 2020. I really like working in the Private Equity Industry and would like my career to be linked to this field. I have no immediate plans to return to Russia because in our country there are few vacancies in the PE sector.
WHAT ADVICE DO YOU GIVE TO PEOPLE WHO DECIDE TO STUDY ABROAD?
General advice - you need to understand well why and what programme you are joining, what you want to get out of it as a bottom line. If you want to study finance, then you need to look at where the graduates of the programme you are considering work and relate it to your professional plans. The main value-add in a programme is how it and the EDHEC school brand are valued in the community and among employers, and the kind of networking it entails. It is not the programme itself but the connections that can be nurtured with the help of the programme that matter. During the training, you need to communicate with people from the industry. There are formal events for this purpose, of course, but there are not many of them, and they have not been extremely useful to me, in any case. But you can search LinkedIn, find people at a specific company that you are interested in and write to them: "Hello, I study at EDHEC. You also studied there, can we talk?" People tend to reply, really. Therefore, the main advice is to look at where graduates work, whether this is an area where you would like to develop a career in. This should be your starting point when choosing a programme and a business school.
Link to the original article from QS Russia: https://qs.topuniversities.com/nikolay_edhec
Related articles:
EDHEC TOP 5 Masters in Finance by the Financial Times
Meet Baihe Li, MiM Financial Economics Alumna
Meet Ming Lu, MiM Financial Economics Alumna
Meet Gaurav Kalair, MSc in Finance Alumnus
Meet Lorenzo Avena, MiM Financial Economics student
Meet Hady Saad, MSc in Financial Markets Alumnus
GETTING VIRTUAL CAREER ADVICE ON SUSTAINABLE FINANCE TRENDS
Meet Paul Schweigl who worked on applied research projects developed by EDHEC-Risk Institute