The importance of data - a key theme throughout EDHEC programmes
In January 2021, CDO magazine ranked two EDHEC faculty members, Christophe Croux and Veronika Czellar, on the 2021 list of "Leading Data Academics". Let's take a closer look at EDHEC's commitment to…
Reading time :
2 Apr 2021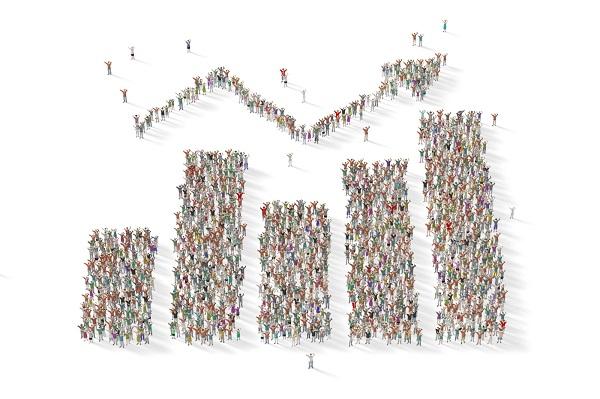 In January 2021, CDO magazine ranked two EDHEC faculty members, Christophe Croux and Veronika Czellar, on the 2021 list of "Leading Data Academics". Let's take a closer look at EDHEC's commitment to placing data at the core of its programmes.
Data is rapidly expanding in every field: economics, marketing, medicine, sports, and politics. By taking full advantage of data, companies can make informed strategic decisions and identify unprecedented business opportunities. From customer experience, to product innovation, predictive models and risk management, the applications are limitless.
Data should be on everyone's agenda
Collecting and storing colossal volumes of data is no longer a challenge for companies. What really matters is being able to understand and analyse it. Companies need to hire profiles capable of making data speak for itself; a role once reserved for mathematicians and engineers, but this is no longer the case because analytical software has become widely available and is less expensive, more powerful and easier to use. "Data has become a free resource available to all economic actors," explains Christophe Croux, Co-Director of the MSc in Data Analytics & AI. "Those who do not use it will not stay in the game. Data analysis will become part of a company's management strategy. Companies will therefore expect its managers to have basic data knowledge and to be able to use analysis software. Our ambition at EDHEC is to train this new generation."
Putting data at the core of EDHEC's programmes
EDHEC has long been known for its specialisation in finance and decided very early to make data a key training area, as Veronika Czellar, Professor of Data Science, Economics & Finance, explains: "I joined EDHEC in 2015 because the School had this ambition to create a Big Data centre and to train future leaders in data analysis. At the time, it was very pioneering! The faculty team grew and our Master's in Data Analytics & AI was created in 2017. While previously most students opted for finance, more and more now choose Data as a specialization."
The key feature of the DA & AI Master's is that it allows students to use data in a business context. "Compared to engineers, our students have the advantage of a dual skill: understanding business issues and mastering programming techniques and quantitative methods", emphasizes Christophe Croux. "They are equipped to make strategic decisions based upon data analysis and detect concrete business opportunities. This dual profile is rare and highly sought after by companies."  This Master's degree is designed to be accessible to all students and is a perfect illustration of EDHEC's philosophy: to gradually integrate data into all its programmes.