Launch of EDHEC Store, the EDHEC online store
Reading time :
14 Mar 2023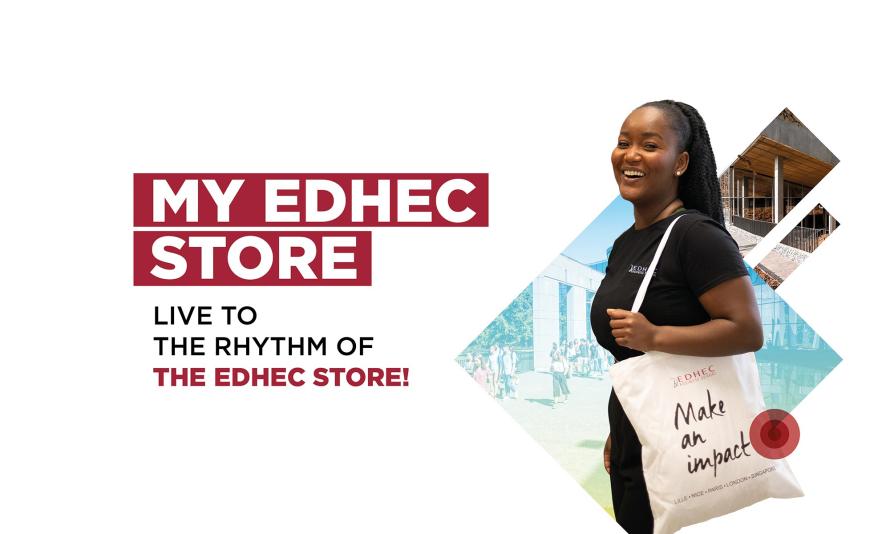 EDHEC is pleased to announce the launch of a new online store devoted to the EDHEC universe.
Whether you want to wear your EDHEC colours with pride on a t-shirt, a sweatshirt or a sports bag, or accessorise your outfit with a tote bag, or decorate your office with mugs and pens, our online store meets all your needs. 
And to offer a more customised experience, the store will also be available on our social media (Facebook and Instagram). 
My EDHEC Store is committed to environmental responsibility. All our products are carefully selected for their quality, manufacture and origin, and part of the range is made in Europe and/or with recycled or organic materials. 
So why not take a look at our range on EDHEC Store right away?