Meet the Class: Global MBA September 2019
The most noticeable characteristic of this unique MBA cohort is its diversity. This international class comes from 33 countries, the largest in recent EDHEC MBA history. Students are certainly…
Reading time :
10 Dec 2019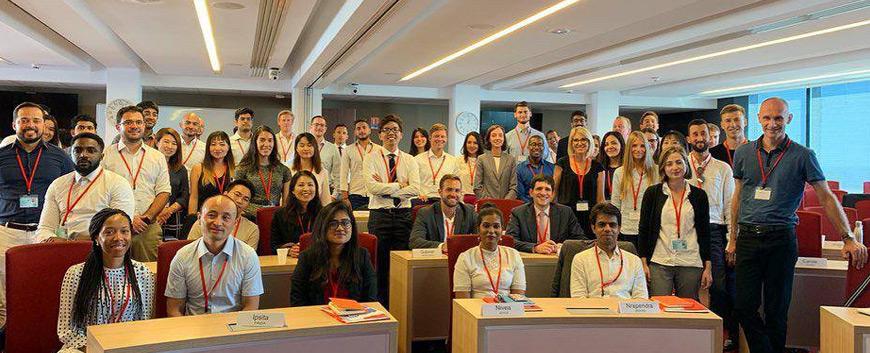 The most noticeable characteristic of this unique MBA cohort is its diversity. This international class comes from 33 countries, the largest in recent EDHEC MBA history. Students are certainly embracing this environment as one student recalled the precise moment he realised just how diverse the class was. Sitting down before one of his first lectures, he heard Arabic, Spanish, Chinese, and English all being spoken within earshot.
"I've been to very diverse schools, but I've never been in one classroom with so many nationalities," said Sanjay Rana, a current Global MBA candidate and EDHEC's first "Make An Impact" Scholarship recipient.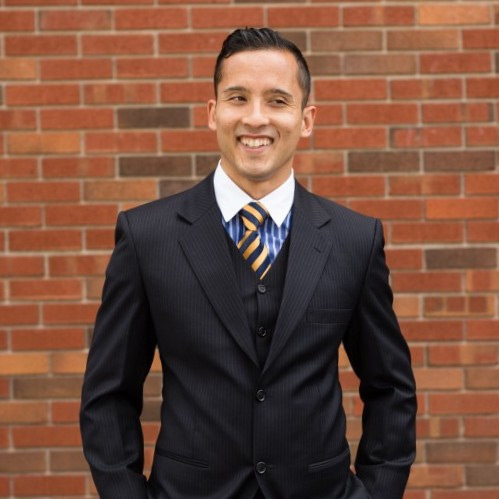 Sanjay Rana, EDHEC's first Make an Impact Scholarship recipient
Another factor that sets this group apart, especially from other MBA programmes, is that 37% of this intake is women. Women are quickly rising in class numbers year after year and it's incredibly exciting to see. 
Women in the MBA Workplace
"As a business school, we have a role to play in educating future leaders," said Aude Theobald, EDHEC's Head of MBA Admissions. "Having more women in the programme means that not only are we legitimising women and giving them space as future leaders, but we are also helping men better understand women and diversity in business."
Aude says that the programme teaches many soft business skills so having a more balanced programme seems "logical in that respect." Group sessions are enhanced having more women present because "you will not only increase the IQ of the room but the EQ (emotional intelligence) as well."
A Range of Experience and Interests
However, gender and nationality aren't the only differentiators of this intake. These students come from a wide range of academic backgrounds too including art, engineering, finance, philosophy, and international business development.
Prepared with an average of eight years of working experience, the intake's professional credentials are equally diverse and impressive. Covering all sectors and a full range of industries, resumes include positions at multinational companies to unconventional roles like a professional golfer, fashion designer and even a doctor in the military forces. 
What Can the Class Expect this Year?
From day one, the intake put their experience to the test with an intense start to the programme. Because EDHEC's Global MBA is less than a year, students hit the ground running. The programme kicks off with classes like Financial Accounting, Philosophy, Criminal Risk Management, Micro-Economics, Team Building, and Marketing Management.
The 59th cohort began their programme in September 2019 and will complete it by mid-2020. Core programmes finish end of March, April hosts specialised tracks, then May and June consist of the anticipated MBA project. This full-time, intensive Global MBA programme lasts 10 months, but approximately seven months are fundamental curriculum, while three months are customisable by the student.
Over 30% of the GMBA is fully customisable where students get eight weeks to focus on their unique goals. It can be spent building a business plan, participating in internships, or working on a consulting project. Every MBA candidate is different, so EDHEC's Global MBA is specifically designed to cater to all kinds of future leaders.
"Apart from the great location in Nice on the French Riviera, it was the opportunity for customisation that drove me to EDHEC. From specialised tracks to international exchange programmes consulting project to internship and entrepreneurial projects; there are numerous ways at EDHEC to make my MBA experience unique and tailor it to my future aspirations," said Jean Luc Appasamy, another member of September 2019's  GMBA intake.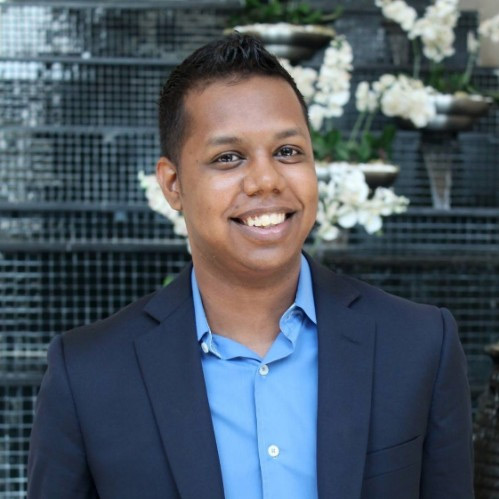 Jean Luc, a current Global MBA candidate
Originally from Mauritius, Jean Luc has lived and worked all over the world. He was interested in pursuing an MBA to enhance his professional skills and to develop a "deeper understanding of business strategies and how to apply those across a wider spectrum of situations." He was also intent on "strengthening [his] leadership abilities, and building relations with people from a variety of professional and cultural backgrounds."
The Class Builds a Community 
Another reason Jean Luc particularly chose EDHEC was the sense of community the school displays. He said, "Being a small cohort, I get the impression of being valued for who I am... There is a sense that people here care a lot."
Sanjay agrees with this impression. He explained how his classmates are very helpful, even sharing study guides and class notes among group chats. This is behaviour not common in higher-level business programmes that foster a more competitive atmosphere. 
Between juggling classes and projects, this MBA intake is enjoying life on the Cote d'Azur balancing their unique hobbies. Among the more common hobbyists like runners on the Promenade des Anglais or beachgoers, there are some students with especially unique extracurricular activities; hobbies like pet whisperer, accomplished cook, oil painter, jiu-jitsu master, opera singer, mixologist, palm reader and even whale diver.
Despite this astonishing diversity, what the members of the 59th cohort all have in common is their ambition. Over the next year, they'll live, work, and study in an environment that fosters creativity, risk-taking, leadership, sustainability and entrepreneurial spirit.
"We all come from different working areas and backgrounds but do share the same mindset – challenging the status quo and expanding our horizon, professionally and personally," shared Jean Luc. That's what the MBA experience is all about.
Share your experience or follow along with #MyMBAStory. To learn more about EDHEC's Global MBA, visit our website or download the brochure here.
______
Read the related article: "Meet the Class: Global MBA January 2020"
______