My Story – François Dolveck – How the EDHEC Executive MBA impacted my career in healthcare management
What I found most exciting with the EDHEC Executive MBA was working with and learning from the other participants. As a healthcare professional, meeting with managers from other sectors, including the corporate world, enabled me to Broaden my horizon.
Reading time :
22 Aug 2022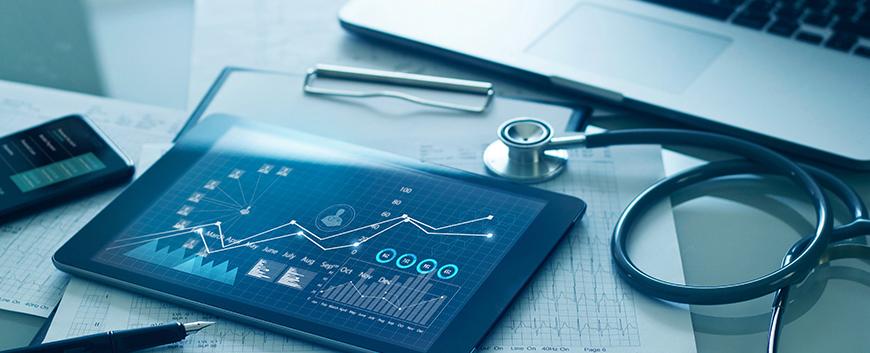 François Dolveck is a medical doctor and Head of the Emergency Department and Intensive Care Unit at Melun Hospital Centre, France. In 2013, after a first experience in project management, working in a hospital and then at the Île-de-France Regional Health Agency, he started questioning his professional future: what if practicing medicine was not his only option? He decided to join the EDHEC Executive MBA, to gain new perspectives and evaluate opportunities for his future career. What impact did the Executive MBA have on his career in healthcare management? Discover his success story.
"Initially, I am a medical doctor. After becoming an emergency doctor, I worked for years in Intensive Care, Emergency Rooms and Neonatology, but also as a forensic pathologist – getting a new degree each time.

One day, as I was working in the Emergency Room at the Raymond Poincaré Hospital, near Paris, an accident happened: a 40-year-old patient died because the hospital didn't have the technical facilities we all thought it had. At the time, we had no clear and structured vision of this type of information, with tragic consequences in this case.

A crisis unit was set up, and my Head of Department asked me to think of a solution. With the help of two collaborators, I studied different possible approaches and created, over the course of 18 months, a brand-new tool for healthcare professionals: a detailed directory of healthcare services and resources, known today as the Operational Resources Directory (Répertoire Opérationnel des Ressources). This tool was immediately adopted by all the doctors in our hospital, proving how strong the need was. It was my first experience of taking a step back to get an overview of hospital activities and organisation."
From medicine to project management
"After this first project, I continued working as a doctor. One day, the Île-de-France Regional Health Agency called me. Feedback regarding the new director was promising and they wanted to implement it at regional scale: was I willing to work with them?
At first, I hesitated — project management was not my actual job. But I accepted. I worked with the Emergency Services and Departments across the region, supported by a very competent technical project manager assistant. During a long normative process, describing each and every healthcare service available in the region, we had the tool built and deployed by an information technology systems developer.
Since then, it has become a national data reference repository for all shared medical information systems in the healthcare sector, covering 60% of healthcare provisions in France. To bring this project to fruition, we had to invent a dedicated structure: this is how I contributed to founding the GRADES (Groupement régional d'appui au développement de la e-santé or – The Regional working group for e-health development) attached to the Regional Health Agency and of which I am now medical advisor."
An Executive MBA to open up new career perspectives in healthcare management
"After this fascinating experience, consulting firms started to ask for my expertise. Step by step, I started wondering if I really wanted to continue working as a doctor or dive deeper into these types of projects.
To clarify my goals, I called a consultant. I told him I was thinking of doing a master in Project Management, to structure what I had learnt empirically and go further. He told me I was not looking in the right direction! With a specialised master's degree, I would be trained by the same people who needed my expertise on a daily basis, which didn't make any sense.
Instead, he recommended a general executive MBA, so I could give myself the capacity, if the opportunity ever arose, to lead important organisations. I compared EMBAs from different prestigious schools, including the EDHEC EMBA. I discussed with Denis Dauchy, director of EDHEC EMBA, and liked the atmosphere of the school, its open-mindedness. I knew instantly that this was the EMBA I was looking for. I had the desire to boost my career, to thrive professionally.
At the time, I thought I would leave the hospital world, but a new challenge made me change my mind: while I was studying at EDHEC, I was offered a position at the Melun Hospital Centre, to address a number of organisational dysfunctions – my transversal cross-disciplinary? profile seemed particularly relevant to them."
Exploring other sectors thanks to a diverse cohort
"What I found most exciting with the EDHEC Executive MBA was working with and learning from the other participants. As a healthcare professional, meeting with managers from other sectors, including the corporate world, enabled me to Broaden my horizon.
I often think, for example, about a classmate who worked at Amazon and told me all about his approach to flow management: listening to him, I saw myself in the Emergency Room and realized how the hospital lagged behind the rest of the world! Another Executive MBA participant worked for the boat builder Bénéteau and explained how they sometimes had to build 1 or 4 boats in a month, without additional workforce. What was the right organisation in this context? This question echoed my own organisational challenges, so it was extremely beneficial for me to hear about his experience.
All these conversations were deeply inspiring. Theymade me to understand that we should never be afraid of trying new things. With the EDHEC Executive MBA, I feel like I broke free from my mould and decompartmentalised my vision. This was very liberating and exactly what I was looking for."
Leadership development for a more structured approach to management - crucial to tackle healthcare industry's challenges
"What I have learned during the EDHEC Executive MBA in terms of financial management and accounting now allows me to confidently interact with other which is highly valuable. I also appreciated all the work we did in termsof management and leadership development. I used to function instinctively, with due diligence, at EDHEC, I learned to structure my method.
At the hospital, we often distinguish between management and medicine, but I am convinced that both are inseparable: as a doctor, I obviously embody the medical dimension of my function, but I must also embody a true leadership – I must be able to drive my teams, to collaborate efficiently with hospital directors, to build the future. My roadmap at the Melun Hospital included the reintegration of the whole Emergency Department in the global organisation. Emergency culture is one of free spirits: emergency doctors have a reputation of being very autonomous. So, my mission required real leadership work – what I learned at EDHEC was key to moving forward."
Is an executive MBA useful for healthcare professionals?
"It's interesting for healthcare professionals to do an Executive MBA like the EDHEC EMBA because, despite certain misconceptions, healthcare is not an isolated field. Rules apply in this sector like in any other: we provide a service and make for a very diversified ecosystem, with both public and private players. We can implement reasonings based on performance, or project management or innovation methods taken from the corporate world. In saying this, I am still seen as an alien by most of my peers, but I am convinced!"
The EDHEC Executive MBA Healthcare Innovation & Technology
EDHEC launched its EMBA with a specialisation track in Healthcare Innovation & Technology, precisely because, as healthcare professionals, we have a lot to learn in terms of organisational and technological innovation.
"Digitalisation, for example, enables us to imagine new possibilities and approaches. Openness and public access to information is also a key subject for the future, even though many doctors are still reluctant. I am currently working on an app inspired by tools developed in the retail industry, that will display the level of tension in emergency rooms across the region. It is a new service for patients and, beyond that, it represents a true change of mentality."
Ready to revolutionise your healthcare career? 
Discover a world of career possibilities with EDHEC's Executive MBA in Healthcare Innovation & Technology. Acquire key skills, navigate industry challenges, and drive innovation in the challenging healthcare sector to improve treatment and care for your patients.