#MyMBAStory- Veronica Sigurdson chose the EDHEC MBA for all the right reasons
Reading time :
6 Jan 2023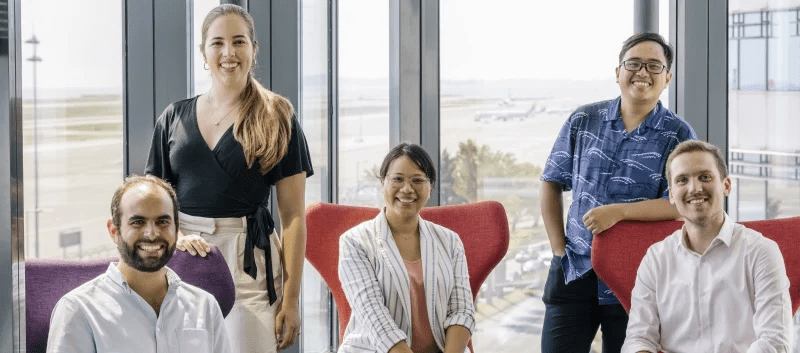 As our current cohort has reached half-time (incredible how time flies), we sat down with Veronica Sigurdson from Canada to find out why she chose EDHEC's Global MBA and, especially, to get some feedback on her first semester:
My name is Veronica Sigurdson and I've come to EDHEC from Canada. I've been living and working in Toronto for six years, but I'm originally from Ottawa. Before EDHEC, I was a consultant at a leading public relations and marketing agency, specialising in agribusiness and international trade. In the back of my mind, I had always wanted to complete an MBA seeing the value and career impact first-hand of those who had completed MBAs before me, but it wasn't until the pandemic hit that I was able to complete the introspection needed to realise that this was the perfect time in my career to take the leap.
Finetuning my financial and strategic skills with an MBA
Having previously completed a Bachelor of Commerce, the concept of business school was not new to me, but through my career I had veered very strongly to the communications function and wanted to develop and enrich my hard financial and strategic skills.
Key criteria for choosing my MBA programme
Some key criteria for me when searching for an MBA programme were to find a highly regarded one-year programme with an international component that allowed for specialisation, and EDHEC was one of the few schools I found that offered everything I was looking for. The programme being in France wasn't a requirement, but  the strength of French business school and learning that it would be at the Nice campus on the French Riviera were definitely a bonus!
A pleasant and straight-forward MBA application process.
When I began the application process, I was matched with an MBA admissions advisor who walked me through every step of the process. She was incredibly attentive to my questions and made herself available for calls whenever necessary. This personalised approach was part of my final decision to ultimately choose EDHEC as it felt like they were already a part of my career journey and invested in my success. Even though I applied early, I was eager to complete the admissions process and my admissions advisor fully met my pace and advocated for my timelines.
The application process included an initial profile review, video essays and interviews. The video essays followed a new format of "on the spot" answers through a software which makes it much more natural and interview-like. While I was nervous at first, it ended up being a huge time saver and an effective way to show the admissions team who I was and why I wanted to attend EDHEC. My advice for any future applicants is to really understand what it is that you want to get out of an MBA, and make sure to communicate it. As tempting as it can be to say what you think the admissions team wants to hear, bringing your authentic self will help ensure that not only they, but you make the right decision. 
A diverse cohort and dedicated professors
Now that I am in the EDHEC MBA, I couldn't be happier with my decision. The courses are intensive, but the speed is motivating and you are supported by an amazing cohort and dedicated professors. We have over 30 nationalities represented in our class and each person brings their own unique outlook and experience coupled with curiosity and openness. The majority of our work is done in groups thus strengthening our ability to work with different kinds of people and to explore our own capabilities in a team dynamic. Subject-matter courses are also complemented by career services and personal growth sessions with amazing facilitators. One of my favourite components is these additional elements which allow us to better understand our motivations and further develop our soft skills.    
As I write this, I am half-way through the programme and have enjoyed our sustainability study trip to Slovenia. We had a series of lectures, experiences and company visits lined up and as well as a company challenge while there. So far, this MBA has been full of new and thought-provoking experiences and I look forward to many more.
Could this be you ?
Evaluate your profile to speak to one of our career advisors and see how you would fit in with our next cohort.