REBECCA RODAN
AFTER MY YEAR AT NTU, I LANDED A POSITION AT AMAZON
Reading time :
11 Oct 2022
Rebecca Rodan is a young Alumni of the Global Business Track. Whilst she studied in UCLA and in NTU, she also joined the competitive swimming team, making the most of her experience. After obtaining her certificate from NTU, she land a full-time position at Amazon as an Advertising Account Specialist in Bratislava.
 
THE PROGRAM OFFERS BOTH INTERNATIONAL ACADEMIC EXPERIENCE AND PROFESSIONAL EXPERIENCE
 
I discovered the EDHEC Global Business program through a "Journée Portes Ouvertes" (an Open Door Day) and I immediately knew I wanted to join this international program. Since a very young age I have lived in different countries and have traveled extensively. I was born in the US, lived in Australia for 4 years and grew up in France. By the age of 17 I had already visited more than 25 countries. Discovering new cultures, new environments, new people is something I have always loved. Having the opportunity to do so during my studies was one of the aspects of the program that attracted me. As someone who didn't know exactly which path to pursue within the business field, the EDHEC program was perfect for me. It enabled me to have a mix of international academic experience combined with professional experience through internships.
From day one when I joined EDHEC in 2017 in Nice, I felt I was in the right place. Being surrounded by a very diverse set of students was extremely rewarding. It was a fuel for creativity and innovation where we all learned from each other. Everyone was caring for each other and we always helped each other throughout our studies. The professors were also very present for us, always answering our questions, explaining their subjects with concrete examples from the real world. A lot of my professors were professionals directly from the industry. They were teaching us what they actually were working on. Therefore, we were able to learn directly from people in the industry and with actual use cases. In Nice I was able to discover and learn different subjects around International Business with classes ranging from Marketing to Finance, Accounting, Business Law, Communication…
 
HOW I SET-UP A NONPROFIT ORGANISATION TO HELP CHILDREN IN TOGO

During our first year we also had a group project. We were 5 in our group and the project was to set-up a nonprofit organisation the same way as you set-up your own company and actually raise funds that would in fact go to a "real" and existing charity. My team and I decided to help a charity called Sekovio Pierre Pepin which helps children in a small village of Togo, Africa have access to education. My team and I decided that we didn't only want to raise money, but we wanted to organize a humanitarian trip and go to Togo to meet the children and the population of this village. We went there for 10 days, brought school supplies, and organized various activities for the children. After our trip, we organised an event at EDHEC which was sponsored by the Mayor of Nice. We presented our project, the nonprofit organisation and organised a raffle. All the funds raised went to the organisation. This experience has really made me grow as a person and enabled me to improve my project management skills, my communication skills, organisational, problem solving, budgeting skills and so much more.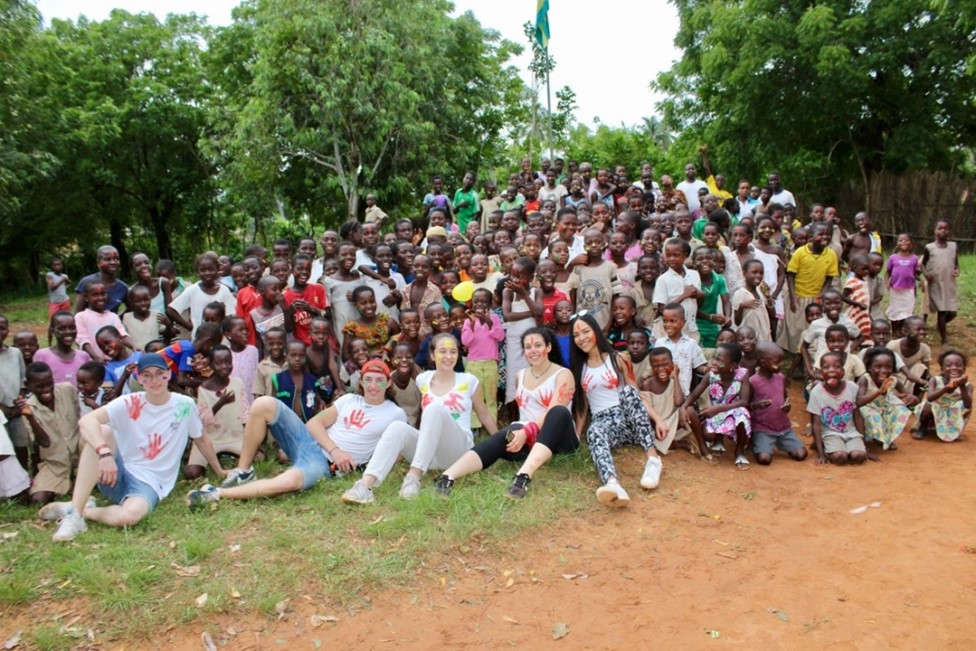 I JOINED THE UCLA COMPETITVE SWIMMING TEAM
 
After my 1st year at EDHEC in Nice, I completed a 3-month summer internship in a wealth management startup in New York. I then continued my studies at UCLA extension (Los Angeles). There, I was able to have the American University experience. I joined the UCLA competitive swimming team, competing against universities all over the US. I was able to meet incredible people, teammates who became true friends. For everyone joining the Global Business Program, I strongly encourage all of you to take part in clubs, in associations, meet new people and get out of your comfort zone. You will see, this will bring a whole new aspect to your international experience. And believe me, you will all find a club, an association … that matches your interests whether it's in sports, culture, business … At UCLA, in terms of classes we had a lot of group projects which enabled us to learn how to work in teams, listen to each other and offer solutions to a given problem. I particularly enjoyed my Entrepreneurship class where we had to simulate the creation of a Startup and pitch our ideas as well as my Human Resources class with Professor Paul Doble.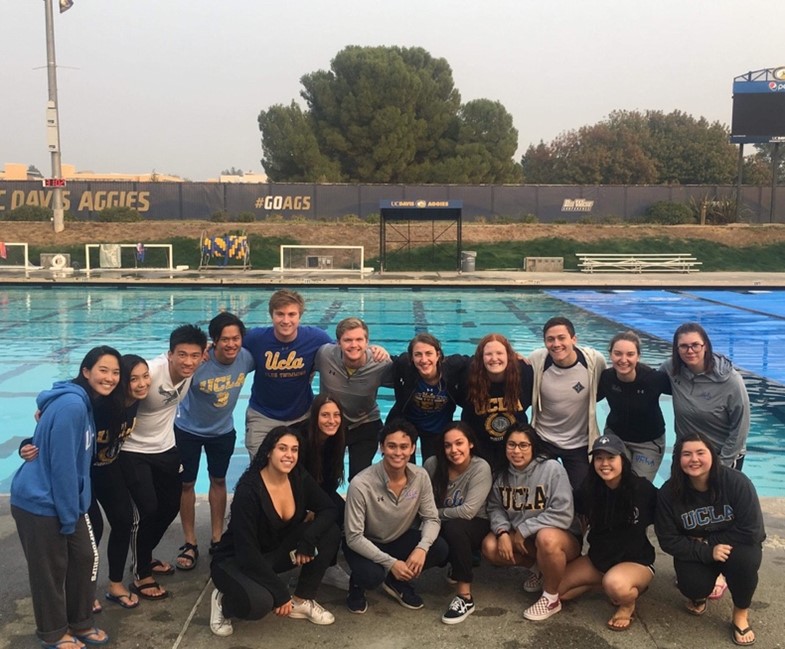 Following my year at UCLA, I joined IBM's headquarters in New York as a Financial Analyst Intern. For 6 months, I was able to interact with all the highest executives of IBM, improve my Data Analysis Skills and discover the financial corporate world of one of the leading tech companies.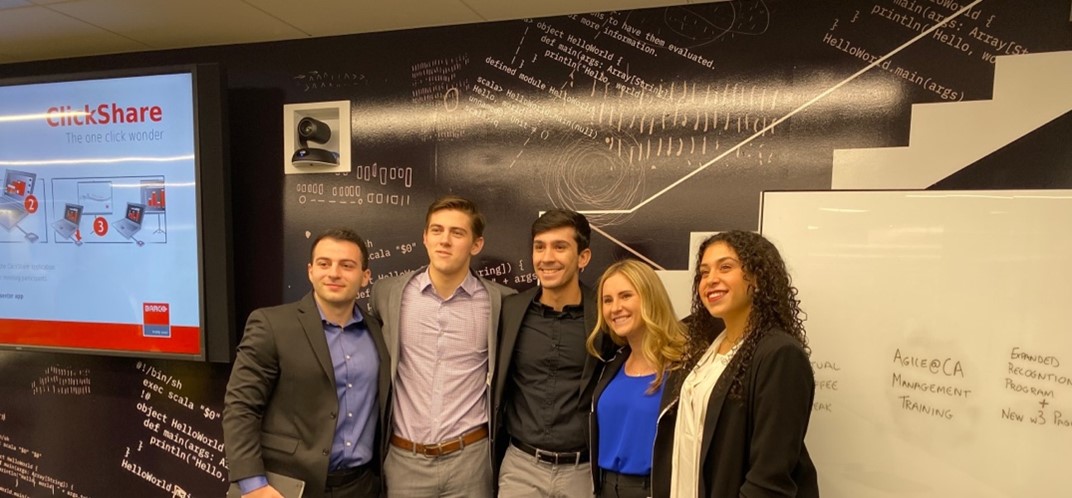 In January 2020, I continued my studies at Nanyang Technological University in Singapore. I had never lived in Asia, and this was one of the most incredible experiences in my life. I discovered a new culture, new people, a new environment. Our classes had a focus on Marketing and Finance and were specifically designed for EDHEC students. Here again, I decided to join the swimming team of NTU to be fully immersed in the university life.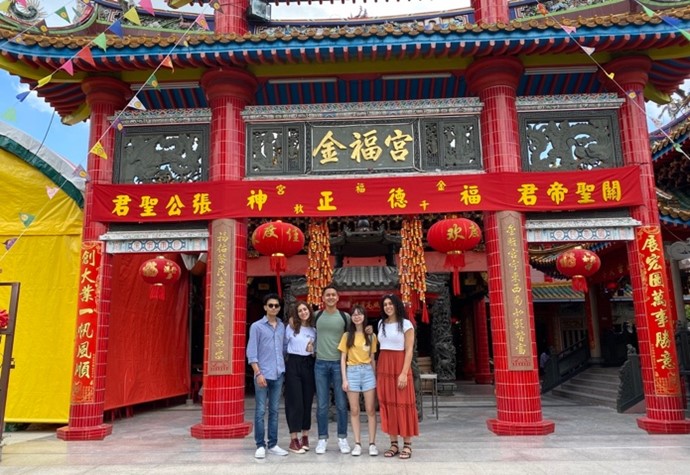 NOW I AM WORKING AT PINTEREST IN DUBLIN
 
After my year at NTU, I was very fortunate to immediately land a full-time position at Amazon as an Advertising Account Specialist in Bratislava, Slovakia. Never would I have imagined starting my professional career in Slovakia but thanks to my international experience with EDHEC, I was excited about this new opportunity which became one of the best decisions I have made so far in my life. After 18 months at Amazon, I had the opportunity to join Pinterest in Dublin and I welcome this new challenge with excitement.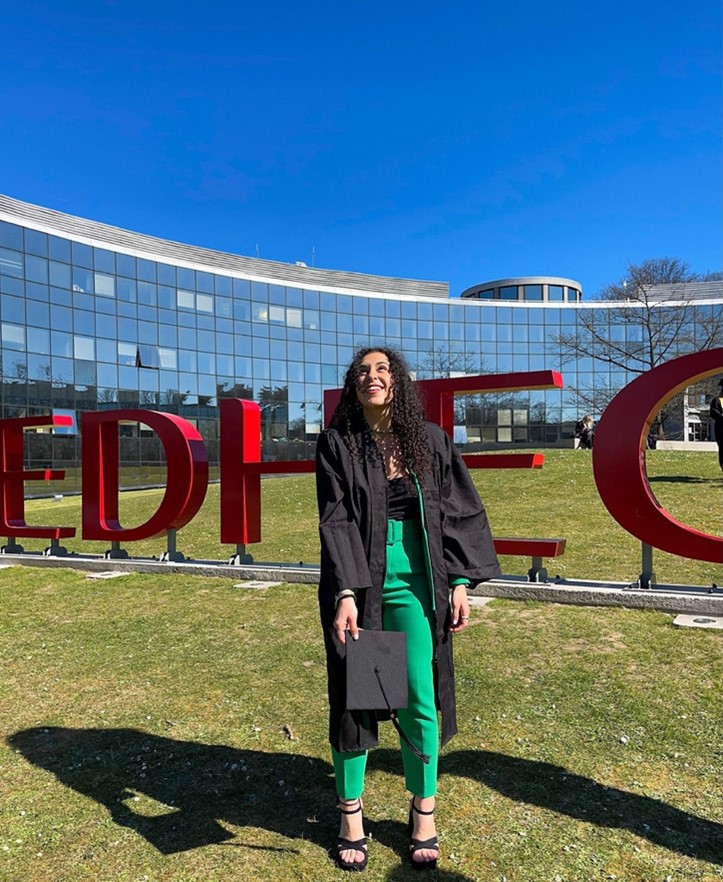 When I first joined EDHEC's Global Business program I was a totally different person: physically, mentally, socially. The evolution I have had over these quick four years is like no other. I have acquired new business skills as well as technical and leadership skills. I have "matured" as my parents would say! And most importantly I have become so much more independent. I travel alone now with no fear, live alone and basically take care of myself as any adult would. I interact with people in a very healthy way and I owe this to the whole experience with the Global BBA program. I would not trade anything for the memories, people, or lessons I have had, and I will forever be thankful for what this program gave me.