REWARD FOR SCIENTIFIC BETA'S SUSTAINABLE FINANCE EXPERTISE
Scientific Beta, set up in 2012 to leverage EDHEC-Risk Institute's expertise in the field of quantitative equity portfolio management (smart beta), has just been recognised as the world's "Best…
Reading time :
3 Feb 2022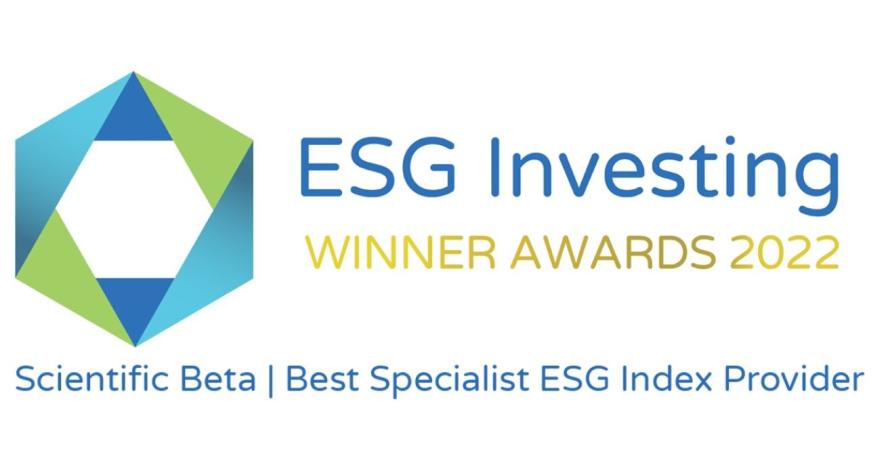 Scientific Beta, set up in 2012 to leverage EDHEC-Risk Institute's expertise in the field of quantitative equity portfolio management (smart beta), has just been recognised as the world's "Best Specialist ESG Index Provider".
During the third edition of the ESG Investing Awards 2022, an independent jury comprising environment, social and governance (ESG) professionals and researchers singled out Scientific Beta's work for its excellence and innovative approach. The jury paid tribute to the creation of the Climate Impact Consistent Indices (CICI), a series of innovative indices designed by Scientific Beta. The CICI are currently the only pure climate index offering on the market that makes the weights of stocks depend solely on their environmental performance.
This award distinguishes products and initiatives that have made the most decisive contributions to the development of ESG investment. Noël Amenc, Associate Professor at EDHEC (Singapore) and CEO of Scientific Beta, said on the announcement of the award: "We're delighted with this recognition of Scientific Beta and the Climate Impact Consistent Indices. It rewards Scientific Beta's expertise and work in the ESG field, particularly on climate investment, and also hails the excellence of the scientific approach that has characterised Scientific Beta since its creation 10 years ago within EDHEC Business School".