Spotlight : The most important soft skills in 2020
What talents will help you stand out from the crowd when applying for a new role? Modern companies are on the hunt for prospects with a range of strong, soft skills. In this edition of Spotlight, learn more about why employers are looking for these traits in today's job market.
Reading time :
25 Jan 2021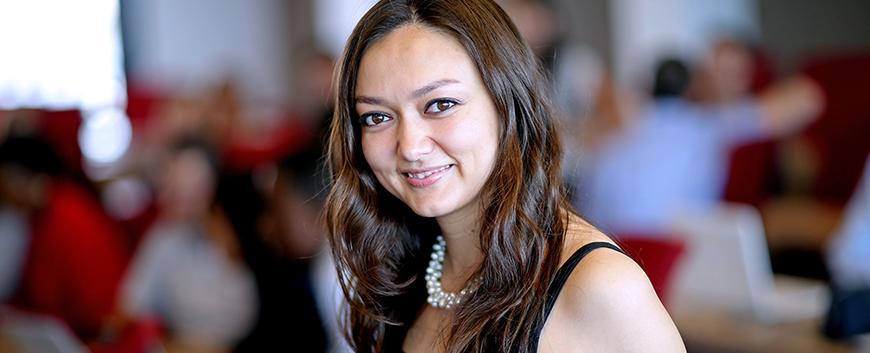 The world is evolving rapidly and as a result, the workplace is changing too. What used to be attractive traits for employees are quickly being replaced with new talents as the needs of companies are transforming. Industries are shifting online, enterprises are automating processes, and the demands and expectations of consumers are reshaping so brands must adapt their workforce to embrace these changes.
Modern brands, whether an established conglomerate or an emerging startup, are following the same hiring trends when seeking new talent for their teams. Good news, the future of work doesn't require robot-like performance or full-stack coding skills, but rather a shift in thinking and culture. In fact, companies in the digital economy are hiring based heavily on social-emotional skills and talents.
Why are companies seeking soft skills?
"Digital skills should go together with social-emotional skills, such as creative skills, learning techniques, entrepreneurial and transferable skills," according to Marie Paule Roudil, Director of the New York UNESCO office.
Soft business skills and behaviours are becoming increasingly desirable because they set employees apart from technological advances. Soft skills are also helping employees climb the corporate ladder.
"Beyond the evident need for tech-savvy leadership, it will be these very human skill sets that become true differentiators in a technology-driven world of work," says Sandra Richez, EDHEC's Global MBA Programme Director.
Four types of soft skills & traits
Recruiters and companies are seeking candidates who display soft business skills and traits. These specific qualities are acquired through experience, attitude, and perspective and seem to be shaping the future of business. While there are many social-emotional qualities, these four groups are becoming increasingly sought after.
Collaboration & Communication
The world is expanding and as many companies are migrating digitally, excellent communication is essential. Ideal candidates need to show strong communication skills and thrive in collaborative environments. Because of the barriers that technology has removed with video conferencing, messaging apps and collaborative work platforms, collaboration has never been easier, even for remote teams. Global brands can connect instantly and employees can work together simultaneously. Top job applicants need this sense of teamwork and communication abilities.
Lifelong Learning & Independence
It's agreeable that workplace leaders are lifelong learners. Recruiters are seeking those who display curiosity and have a desire for continued self-improvement. Being accountable, taking risks, and not being afraid of failure are also signs of a strong candidate. Why? These traits show autonomy, initiative, and independent thinking. Discernment and critical thinking are attractive soft business skills because they seamlessly translate into impressive data analysis and technology skills too.
Flexibility & Entrepreneurship
Whether or not you're interested in building your own business, having an entrepreneurial spirit is highly admired in future employers. This can be explained by the way entrepreneurs harness creativity and think outside the box. They are flexible and discover new ways to be efficient and complete tasks. Someone with this skill-set has great problem-solving skills and their agility will help any work environment.
Diversity & Ethics
Technology is breaking down borders and companies are capitalizing on this by expanding internationally. Companies are focussing on inclusion and hiring more diverse teams, so having experience with foreign cultures is a plus. Another soft skill that is gaining serious significance is social and environmental responsibility. Sustainability is attracting global attention and expertise with these ethics and philosophies give even greater distinction to candidates.
The needs of companies are changing
These new-age skills are directly derived from companies' recent needs. As the world changes, companies are seeking more cross-functional roles, team-based projects, and more agile employees. Companies are prioritizing collaboration but also emphasizing independence, self-growth, and continued learning as they embrace more diversity and entrepreneurial spirits.
According to McKinsey's Skill Shift Report from 2018, leadership and human resources will also need to evolve. Nearly 20% of companies state their executive team lacks the necessary knowledge to lead the "adoption of automation and artificial intelligence. Almost one in three firms are concerned that lacking the skills they need for automation adoption will hurt their future financial performance."
How to improve your soft skills & traits
If future leadership roles demand these social-emotional attitudes, then new opportunities are emerging rapidly and simultaneously. Ambitious workers looking to advance their careers can excel in any field if they emphasize and improve these specific talents. So how can you obtain and improve these specific but desirable attributes?
You can start by embracing a life of continued learning and relocating to an atmosphere that fosters diversity and teamwork. One way to adopt these skills is through seeking an executive-level education, like EDHEC's Executive or Global MBA. Here's a brief overview of how EDHEC's Global MBA teaches these four sets of soft skills:
This type of higher-level curriculum teaches these principles by leveraging real-world experience with actionable knowledge that's ready to be applied immediately in the workplace. Global MBA students are taught leadership and collaboration by studying in an international setting amongst other like-minded professionals. Executive MBAs enhance their profile to better lead their teams and learn up-to-date skills.
Integrating these social-emotional skills into your professional life will not only make an impact today but prepare you for a brighter future.
Are you ready to transform your career?
Download the brochure to find out how the EDHEC Global MBA will give you the tools, knowledge and confidence you need to accelerate your international career