Spotlight Series – Stéphane Canonne: "Mastering negotiation is a key skill in the digital era"
Whether internal or external, sometimes difficult or contentious, negotiation is part of the daily life of leaders and executives, who negotiate constantly with their collaborators, partners, clients…
Reading time :
15 Nov 2019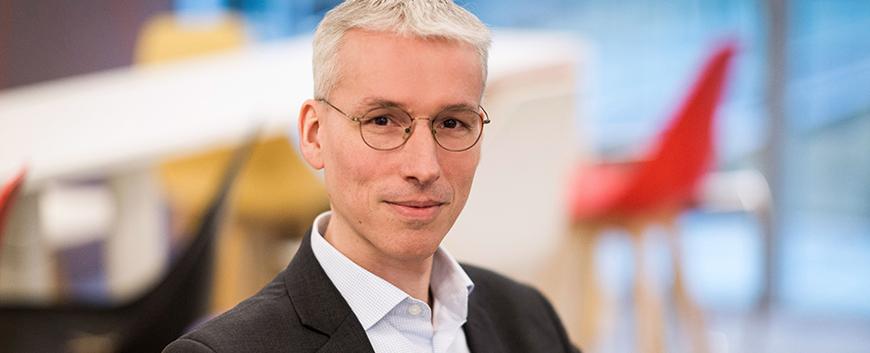 Whether internal or external, sometimes difficult or contentious, negotiation is part of the daily life of leaders and executives, who negotiate constantly with their collaborators, partners, clients, service providers… Yet, mastering negotiation is not so easy, quite the contrary. In the first of our Spotlight Series, Stéphane Canonne, Associate Dean of Executive Education at EDHEC & Negotiations Trainer for the Executive EMBA programme, shares some key insights on how to develop the art of negotiation.
Why is negotiation a key subject for executives and leaders?
Stéphane Canonne: I approach negotiation in a very transversal way: what I teach can apply to sales negotiations, negotiations with colleagues and friends or among companies, political negotiations, or internal ones – among colleagues, or with one's management… Leaders face these situations on a daily basis, so they need to have the necessary tools to deal with them. This class focuses more specifically on difficult negotiations – because when negotiating is easy, being good or bad at it doesn't really make a difference.
What defines a "difficult negotiation"?
SC: I see three main types of 'difficult' negotiations. First, there are negotiations defined by an unfavorable power ratio – how can one have influence when the other is in a stronger position? Then there are contentious negotiations, when the emotional charge is particularly high: when your interlocutor is aggressive, or when the issues at stake make everyone nervous. Finally, there are complex negotiations, that involve many stakeholders, with many issues to negotiate about – how can you build a viable solution in this context?
What are the main skills involved?
SC: The best negotiators draw on a range of disciplines and skills.  When it comes to interpersonal skills, you can't ignore fields such as psychology, behavioral sciences or neurosciences. Most leaders have a very technical approach to negotiation. Acting like engineers, they prepare arguments, tactics, charts for example, but in reality, nothing ever happens as planned. We know now that 99% of the decisions we make are unconscious, and that negotiation mechanisms are not always rational. Tapping into new fields is a way to go beyond the old, more technical models, and to get a better grasp of the emotional dimension of negotiation.
Can you learn how to negotiate?
SC: Luckily, yes, negotiation is a skill you can learn. The first thing to do is to take a good look at yourself.  When I teach negotiation skills, I encourage participants to analyze their negotiating profile and look at the way they manage conflicts, disapproval or power ratios through dedicated psychological tests. This allows them to learn how to develop their listening skills and their empathy, how to say no without hurting, or to take each stakeholder's interests into account in order to build a common solution that can be satisfying to everyone. Taking a step back to look at ourselves and learn about our reflexes and limits is a way to depersonalise confrontations, so we can move forward.
After this first introspective phase, simulations enable participants to understand the different influence tools they can leverage when negotiating. I also invite a negotiator from RAID, the elite tactical unit of the French National Police, to join in and put participants in tense, conflict-ridden situations, to study the way they react in times of stress. This way, they learn how to manage pressure so that they can handle situations when another person goes off in tangents or reacts strongly.
Would you describe negotiation as an essential soft-skill?
Indeed. In the digital era, it's our humanity that makes the difference, and these interpersonal skills, or soft-skills, are more important than ever. Learning how to negotiate in difficult situations is part of developing a more humane leadership. It's a high-added-value skill, one artificial intelligence will never be able to develop.
To learn more about EDHEC's part-time Executive MBA or the Parcours Dirigeants (part-time in French), please get in touch contact Julie Le Gouëz, our admissions manager at  [email protected] or  +33 (0)1 53 32 87 60. If you are interested in our full-time Global MBA, please contact our global admissions team at [email protected].