Become a Partner
Tailor-made support to recruit your future talents
Join the "club spirit"
"The Club spirit": is a network of exchanges around "talent sourcing" and sharing of good practices.
Benefit from regular information
Participate in our thematic breakfasts and exchange with your peers
Take full advantage of VIP events
Whether you are a French or international recruiter, EDHEC offers you a wide range of tailor-made partnerships to meet your recruitment needs.
For French recruiters:
EDHEC Business Club: 
Benefit from privileged access to dedicated resources and personalized support to recruit.
EDHEC Start Club: 
Join the dynamic ecosystem of EDHEC Business School and benefit from our employer services.
For international recruiters:
International Business Club:
Boost your employer brand and connect your business with our top talent.
Educational Collaboration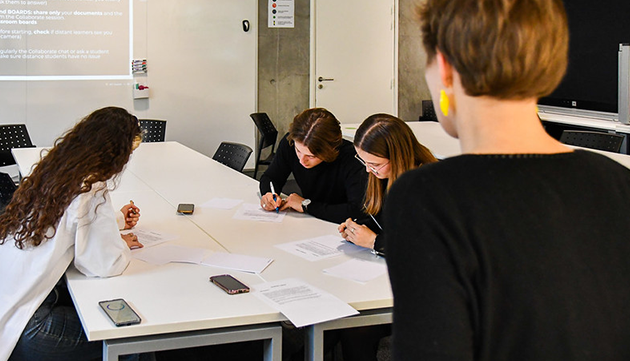 This is EDHEC's hallmark, putting business at the heart of the educational system to allow professionals to share their experience and skills with our talents throughout the year.
The company benefits from:
A more visible employer brand
More targeted talent detection
A laboratory to produce solutions with Gen Z
Find out more about educational collaboration at EDHEC