[Student Experience] Immersion trip - Welcome to San Francisco!
Immersion Trip abroad: focus on EDHEC students' experience Silicon Valley is well-known as the world's most influential entrepreneurial ecosystem. The biggest and finest start-up stories are linked…
Reading time :
25 May 2018
Immersion Trip abroad: focus on EDHEC students' experience
Silicon Valley is well-known as the world's most influential entrepreneurial ecosystem. The biggest and finest start-up stories are linked with the San Francisco Bay Area (Google, YouTube, Facebook, Airbnb, Twitter...). As is the case each year, MSc in Entrepreneurship & Innovation students rounded off their EDHEC programme with a week-long study trip to this inspirational innovation hub.
For the first two days, students enjoyed a rich and enthralling programme at the University of San Francisco. The initial objective was to discover and better understand the dynamics of Silicon Valley as a global nerve centre for innovation and start-ups, but also in terms of the billions of dollars it attracts in investment. Thanks to Dr Jonathan Reichental (CIO Palo Alto), EDHEC students went time-travelling and gained an insight into the future of smart cities in a way that opened their minds to the range of possibilities and fanned both their curiosity and critical powers.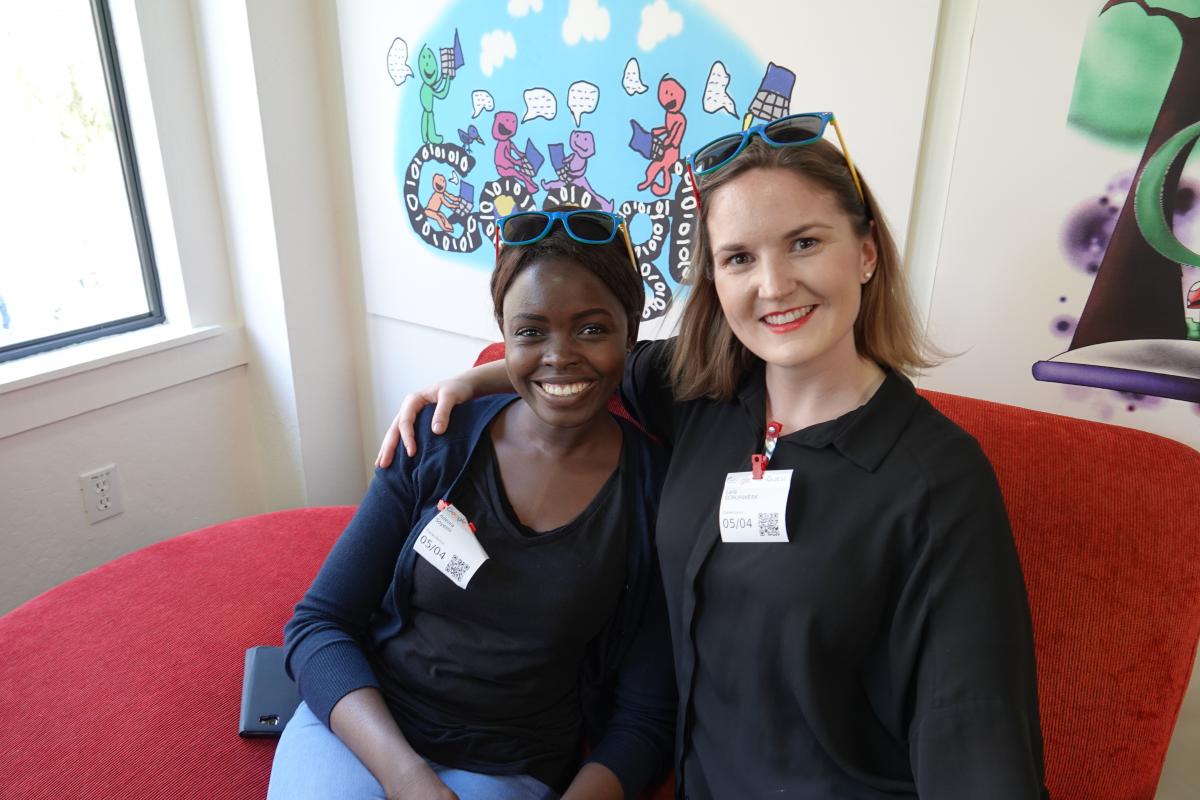 Dr Jonathan Reichental made one particularly striking statement: "One day it might be illegal for humans to drive cars."  Adeola Soyemi, EDHEC MSc in Entrepreneurship and Innovation student shares his point of view: "I must admit that this type of statement challenges my mind-set and my way of thinking. Before coming to San Francisco, I was narrow-minded in terms of the possibilities opened up by the technological progress being made around the world and its future impact on our lives. But I now feel as those I've got my eyes wide open!"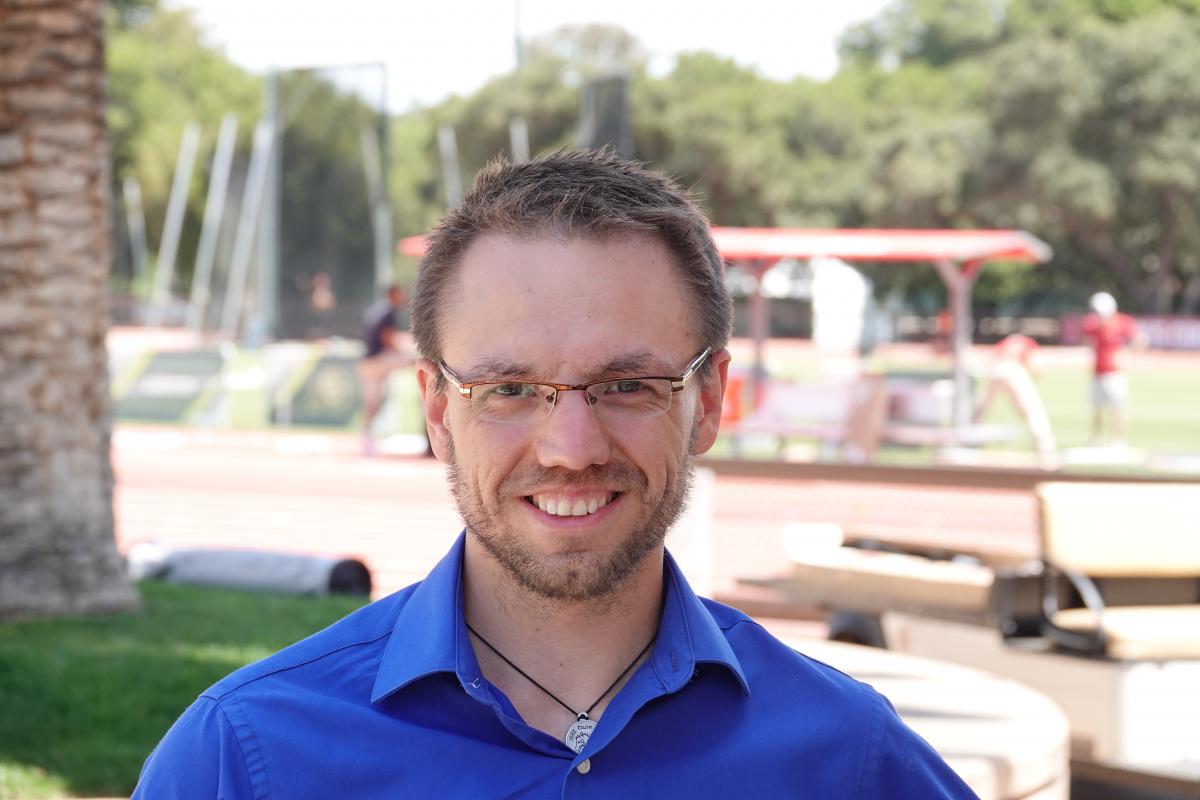 The University of San Francisco also invited Facebook Product Manager, Gery Gutnik, to help students understand the mindset driving creativity and innovation within companies. One thing he said stood out: "Make sure you're capable of living with uncertainty, as the only thing that's certain is change!"
Antoine Gravel-Savard, EDHEC MSc in Entrepreneurship and Innovation student, explains why this statement caught his attention: "It speaks to me as it's exactly what we experienced during our year on the MSc in Entrepreneurship & Innovation while working on the projects we developed. The team's ideas changed a lot through out the year, with the result that our project ended up a lot better than it was at the outset."
Another powerful idea that hit home with Antoine was to "Think big! Start small", as urged by François Peltier, at Renault Nissan Innovation – Palo Alto & Ad hoc consultant for Stanford University and EDHEC Business School. "I love that phrase! As entrepreneurs, we need to dream and imagine something big for our start-ups. But the key thing is to start on a small scale and grow along with the interest of   our clients."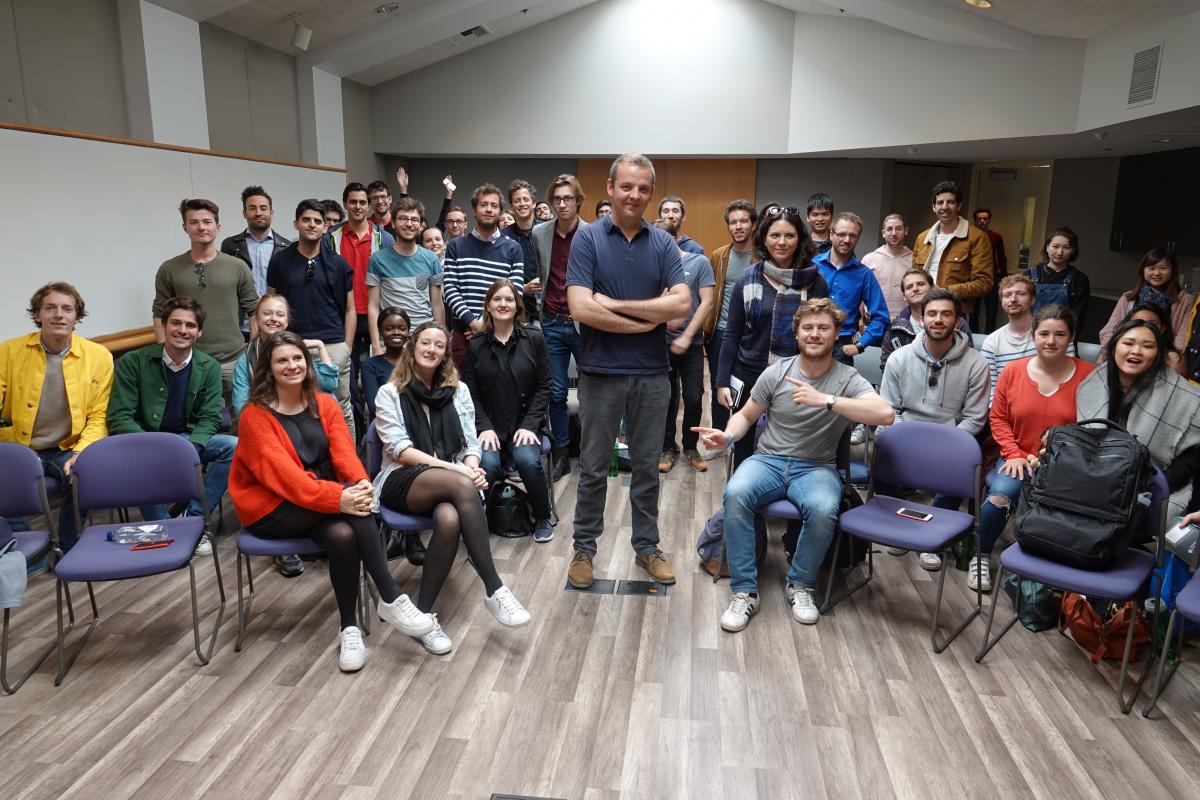 Another highlight of the week: visit to Ubisoft
Ubisoft, a French firm founded by the Guillemot brothers and operating out of San Francisco, employs close to 10,000 people around the world. Ubisoft develops, markets and distributes video games and animated films. EDHEC students had the chance to meet four experienced professionals, including Clémence Loiseau (EDHEC MSc in Marketing 2012), who has been working there for five years. Clemence is CRM Manager and now handles a US team. She shared her fascinating professional experience and talked about her managerial functions, and particularly the cultural and relational difficulties she has to face as a French woman.
Another high-point of the week was the visit to the enormous Stanford University campus (32km²!), Stanford being rated one of the top three universities worldwide (along with Harvard & Berkeley University). And as if this were not enough, students also got to discover the Google campus and other inspiring places like the Algolia HQ, and to meet entrepreneurs belonging to the French Tech network or associated with co-working areas, incubators and start-up studios located in San Francisco (Starfish Mission, The Founders, AllTurtles, etc.).
Memories
To close this magnificent week, students took part in a big cycle ride along the banks of San Francisco Bay and pedalled across the famous Golden Gate Bridge!