WINFIN INTERVIEWS Camila Rodríguez-Campo, Senior Director of Finance and Compliance at Waxman Strategies
The Winfin association promotes gender diversity in the financial industry. Daniela Martínez Pérez, student in MSc in Creative Business & Social Innovation and member of Winfin, has interviewed…
Reading time :
3 May 2021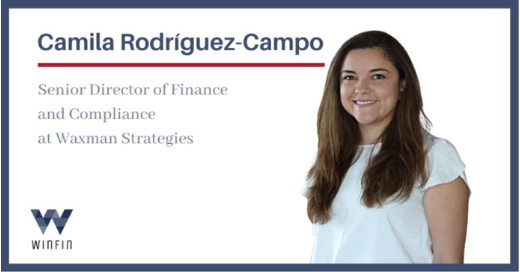 The Winfin association promotes gender diversity in the financial industry.
Daniela Martínez Pérez, student in MSc in Creative Business & Social Innovation and member of Winfin, has interviewed Camila Rodríguez-Campo, Senior Director of Finance and Compliance at Waxman Strategies.
Discover in this exclusive interview Camilla Rodríguez-Campo's professionnal journey, her pieces of advice to work in Finance and her vision of Finance today.
To support Winfin's projects, follow the association on Instagram and on Linkedin