DOWNLOAD THE BROCHURE
Discover EDHEC International BBA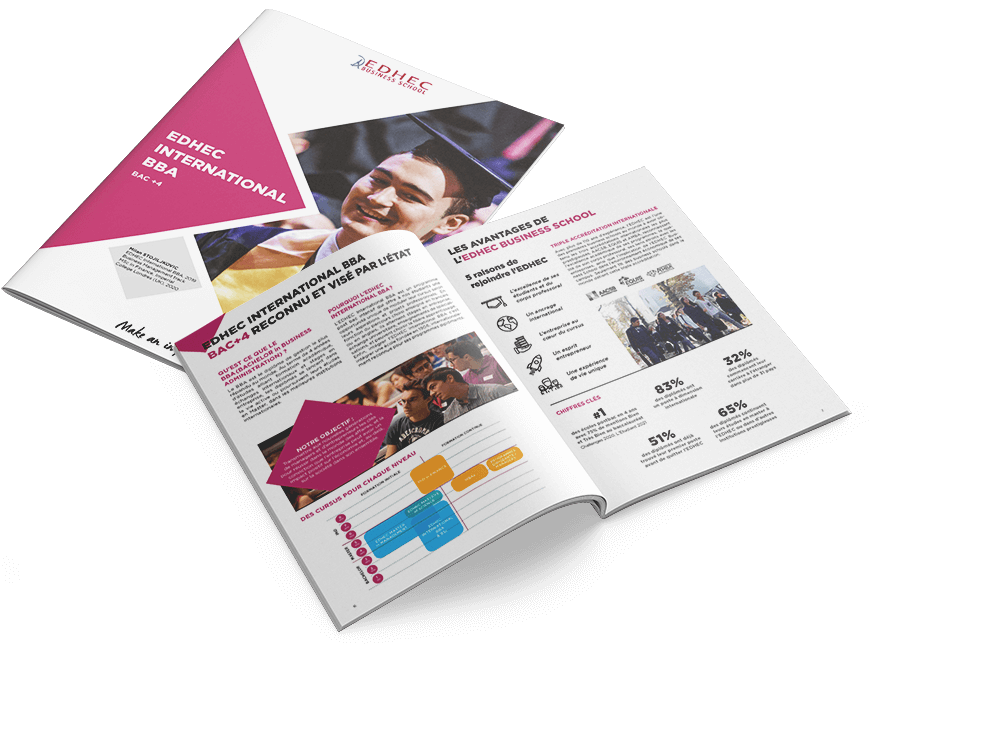 In this brochure, find the answers to your questions about EDHEC Business School's undergraduate programme:
What's a Bachelor in Business Administration (BBA)?
Why choose EDHEC?
What tracks can I choose from?
Can I pursue my studies?
What are the career opportunities?
CONTACT FORM
Fields marked with * are mandatory.
A BACHELOR PROGRAMME RANKED AMONGST THE BEST
EDHEC INTERNATIONAL BBA
 
7th Business School in Europe
EDHEC combines all the qualities I was looking for in a bachelor's degree programme: prestige, professional experience and the opportunity to study abroad.

Milan Stojolkovic
EDHEC INTERNATIONAL BBA, 2019 IMPERIAL COLLEGE MSC. IN FINANCE, 2020
This programme was highly recommended to me by my friends and family for its international aspect, the chance to study fully in English and to do an academic exchange abroad. I also made this choice for the possibility to do up to 18 months of professional work experience, in France or abroad.

Mary Laurent
EDHEC INTERNATIONAL BBA, 2018
ONE UNDERGRADUATE DEGREE, TWO TRACKS TO CHOOSE FROM
BUSINESS MANAGEMENT TRACK
The Business Management Track is taught on both Lille (French & English) and Nice (French) campuses and is aimed at students seeking a balance between academic specialisation, sector specialisation, international and professional experience.
Taught in French and/or English

 

Almost 400 hours of specialisation

 

Up to 18-month professional experience
Business Management
The right balance between academic specialisation, international experience and professional experience.
Taught in French.
Taught in English.
The track to specialise in: Finance, Marketing, Audit, Human Resources.
The track to gain professional experience: up to 18 months of work experience in France or abroad.
The track to live an international experience: 150 partner institutions in more than 40 countries, including Bocconi University, King's College and Keio University.
EDHEC Business School
Learn more here
 
GLOBAL BUSINESS TRACK
Taught entirely in English, the Global Business Track is designed for students seeking a highly international academic training that enables them to gain an understanding of the challenges of globalisation and to prepare for an international career.
100% in English
3 Prestigious institutions in the world top 15
Full immersion on 3 continents
Global Business
Study 100% in English in France, the United States and Singapore.
Taught 100% in English.
An immersion on 3 continents in 3 prestigious institutions.
Nice
EDHEC Business School
Learn business and management fundamentals 100% in English.
#14 
Business school in Europe.
Los Angeles
UCLA Extension
Discover American culture and study international commerce..
#11
University in the world.
Singapore
NTU
Study international management and the specifics of the Asian market.
#2
Asian university.
Become the international leaders of tomorrow.
EDHEC Business School
Learn more here
 
DISCOVER THE CAMPUS AND PEDAGOGY OF EDHEC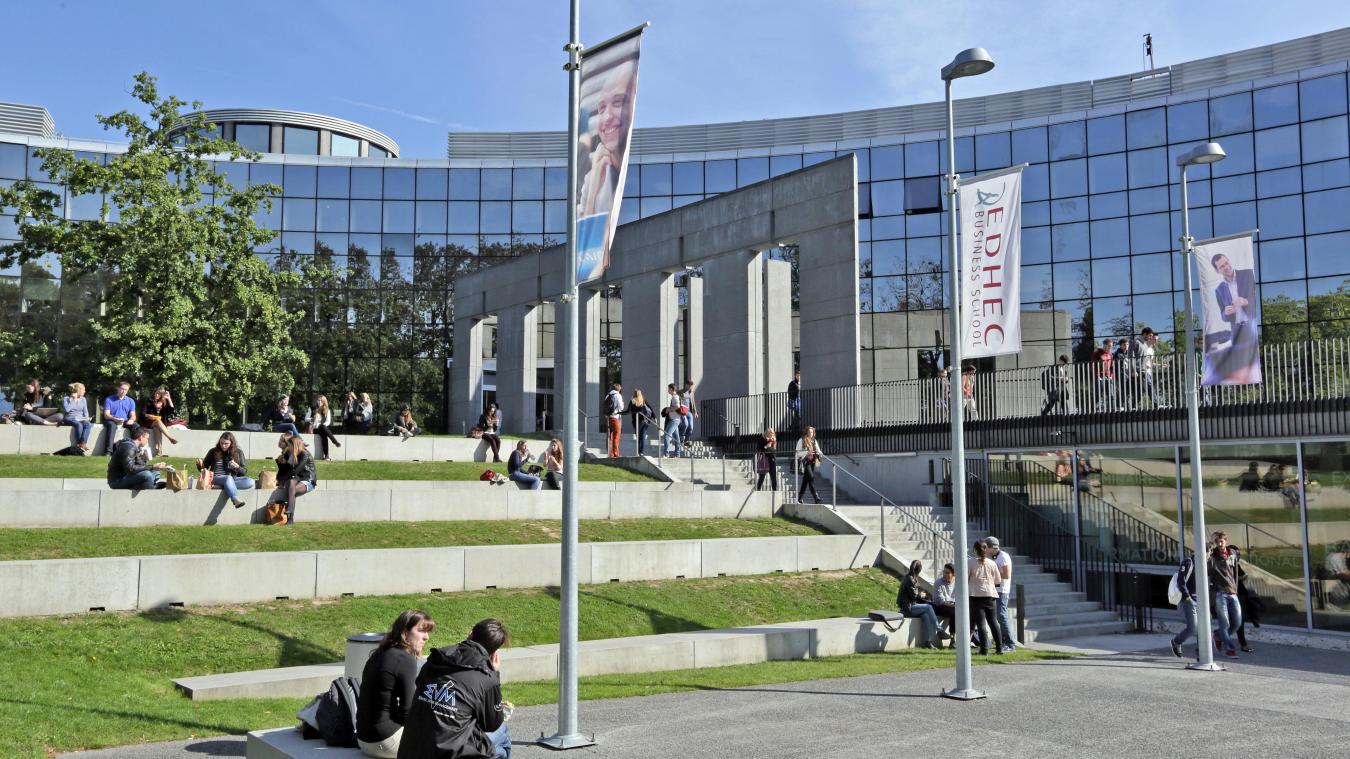 OPEN DAYS
EDHEC Business School opens its doors to high school students and their parents. This event, exclusively for EDHEC INTERNATIONAL BBA prospective students, is great to discover Edhec Business School's campuses, chat with current students and students clubs representatives, and meet with the professors.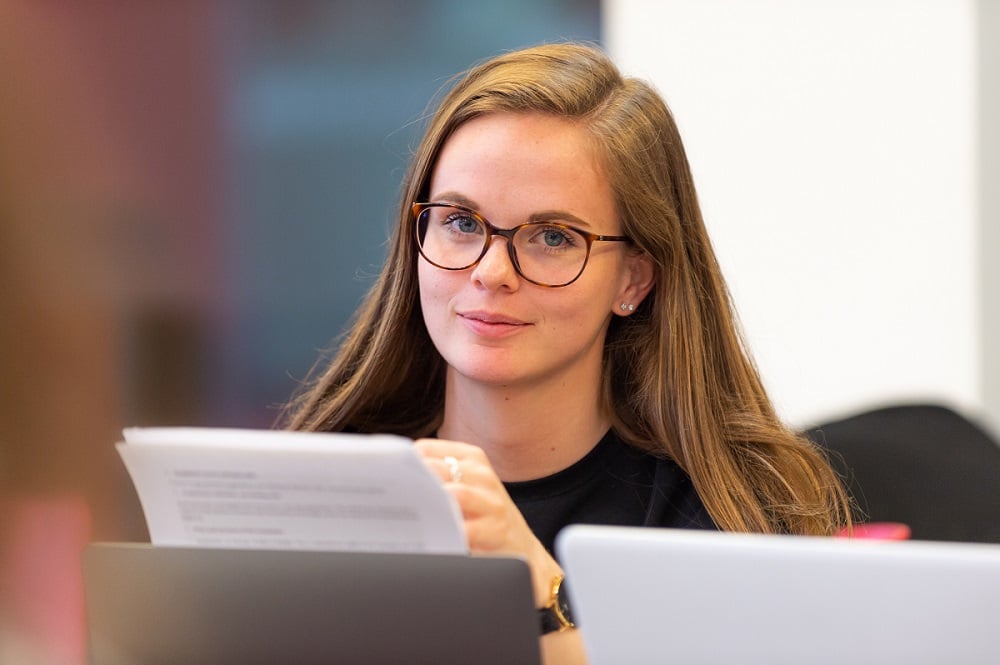 Register for a webinar! Our team organises webinars all year long to answer your questions about: admission requirements, student life, life in France, etc.