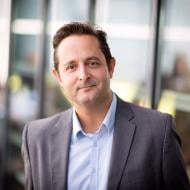 David Dalmasso
Associate Professor, Deputy Head of faculty - Data Science, Economics & Finance
Main contributions
Faculty:
Data Science, Economics & Finance
Expertise:
International Economic Policies
Bio
David Dalmasso gained a PhD in Economics in 2002 from Nice University. His teaching focus to date has been on Economics and quantitative techniques. He has been teaching as an adjunct faculty member for the EDHEC BBA programme since 2004. David also held the position of Academic Director at IDRAC and is the author of a book on international economic policies entitled La politique commerciale endogène.
---
Publications of David Dalmasso