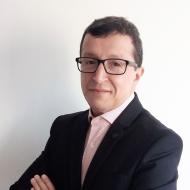 Mohamed Benmerikhi
Assistant Professor
MSc Strategy and Organizational Consulting manager
Main contributions
Coordinating in knowledge–intensive forms of Organizing : essays on a complex product systems project
Discipline:
Operations & Supply Chain
Faculty:
Strategy, Entrepreneurship & Operations
Expertise:
coordination strategy, coordination in new forms of organizing, temporary organizing, complex projects
Bio
Mohamed is an assistant professor at EDHEC Business School. He has over 20 years of practice and managerial experience in diverse industry sectors ranging from the Aeronautical industry to consultancy work. Mohamed is engaged in teaching and research in strategic and operations management. His research focuses on coordinating in temporary organizations. More specifically, Mohamed's research investigates how different types of artifacts combine to achieve coordination in knowledge-intensive temporary forms of organising. Mohamed has also a keen interest in theory development cross-fertilising knowledge from distinct disciplinary horizons. Mohamed has taught diverse strategy and management courses in schools such as: Alliance Manchester Business School, Ecole Polytechnique Universitaire de Lille, IAE de Lille, and EDHEC Business School.