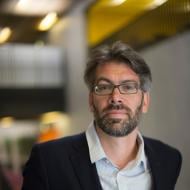 Tristan-Pierre Maury
Professor
Main contributions
Demography (2022), Economie et Statistique (2021), Economics Bulletin (2021), Bulletin of Economic Research (2021), Urban Studies (2020), International Journal of Economic Theory  (2019), Formation-Emploi (2018), Annals of Economics and Statistics  (2018), Région et Développement (2015), Journal of Housing Economics (2014 ; 2016), Health Economics (2013), Annales d'Economie et de Statistiques (2012), Journal of Regional Science (2011), Real Estate Economics (2009), Revue d'Economie Régionale et Urbaine (2007), Journal of Property Research (2007), Economics Letters (2004 , 2006), Revue d'Economie Politique (2006), Journal of Economic Dynamics and Control (2004), Economic Modelling (2004)
Faculty:
Data Science, Economics & Finance
Expertise:
Economics, Real Estate, Education
Bio
Tristan-Pierre Maury, PhD, is Professor of Economics and researcher at the EDHEC Economics Research Centre. He received a doctoral degree in macroeconomic policies and endogenous growth mode from Université de Paris X, in 2001. His research is in the field of real estate, econometrics (hedonic indices, spatial analysis) and education. He has published in the Journal of Economic Dynamics and Control, Economics Letters, Real Estate Economics, Journal of Regional Science, Health Economics and elsewhere.
---
Publications of Tristan-Pierre Maury
---
Derniers articles EDHEC Vox
12.07.2019
Tristan-Pierre Maury , Professor