Our Pre-incubation programmes
Pre-incubation
The tracks for taking action.
Do you want to become an entrepreneur, to get involved and test a concept? Is your project at the idea stage or a little more advanced? With the pre-incubation tracks, you can take your project to the next level and chart a new course. Here are our 3 programmes.

The "100-day Bootcamp"
A hybrid program, customized and adapted to your needs
The idea? 3 months marked by expert advice and access to multiple resources to kick-start your entrepreneurial adventure.
More specifically, this includes:
A digital training cycle using a methodology designed for entrepreneurs. Resource sheets and templates will help you build your project step by step. 
Personalized coaching with the EDHEC Entrepreneurs team to encourage you to think big.
Access to a "Slack" community, a place for exchange and mutual support bringing together all the project leaders from our different pre-incubation programs.
Conferences with and contributions by EDHEC Entrepreneurs experts and partners. This will allow you to benefit from the perspective of specialists on key business creation themes. 
Special offers with some of our partners for tools (CRM, acquisition software) or firms (accounting, legal).
Upon completion of this programme, you will have:
understood the methods for creating a responsible project,
identified an opportunity in line with the challenges of tomorrow's world,
found your first users or customers,
defined a clear value proposition,
built a first prototype,
and tested your idea in an identified market.
Who is it for? For all EDHEC Business School students. 
"What if I don't have a final idea yet, is it still possible?" You bet! Your willingness to commit to the programme and be part of the community are what's most important.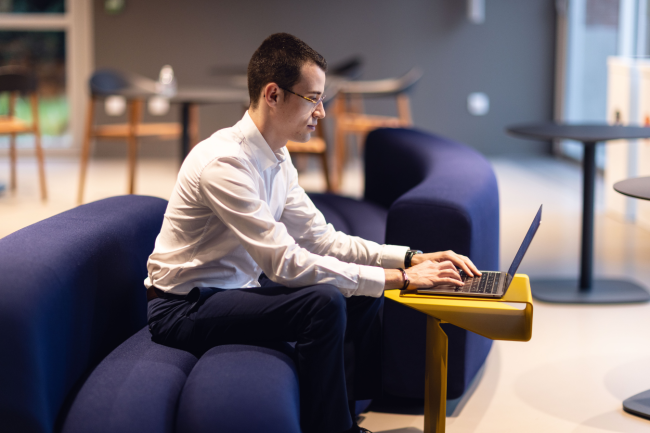 How to register? 
You can join the "100-day Bootcamp" programme at any time of the year by filling out this form.

The "Startup Challenge"
A course designed to kill two birds with one stone: get your first clients while earning ECTS credits.
The idea? You will benefit from 12 hours of Masterclasses and 12 hours of coaching with experts to learn how to start a business and go from an idea to a prototype that can be tested on the market. You will have the opportunity to participate in an entrepreneurial competition where you will present your project in front of a jury of professionals from the ecosystem to win the "Startup Challenge Prize".
To help you, many resources will be available:
A collective experience: via access to a Slack community of EDHEC entrepreneurs and co-development/creativity workshops to mature your ideas. 
Monthly resources on the key business creation themes (via webinars, workshops...). In addition, you will have access to the EDHEC Entrepreneurs toolbox. Its goal? To gather the best tools to get started without spending too much money.
Who is it for? This course is open to all Pre-Master and Master 1 students of the Programme Grande École, with or without an idea. It is held at the Jean Arnault Campus (EDHEC Lille) and takes place during the second semester. The only prerequisite? Your motivation and willingness to commit to a 5-month programme. Will you join us?
Good to know: this course is an elective.
How to register?

CEO for 6 Months
An intensive programme during your internship period to test your solution and fully involve yourself in your project
The idea? EDHEC Entrepreneurs opens its doors to you with a challenging 6 months programme. CEO for 6 months is the opportunity to gain professional experience while developing an entrepreneurial project.
To support you and maximize your chances of success, you will benefit from a structured and complete programme including: 
An entrepreneur in residence: to support your ambitions, he or she will challenge you every month on the development of your project.
Collective highlights: both in person with co-development workshops to meet other entrepreneurs and stimulate collective intelligence. But also in the digital realm with access to the EDHEC entrepreneurs' Slack community. 
Monthly resources: every month, professionals from the ecosystem share their expertise with you through workshops and webinars on key topics in business creation.
A library of content, access to e-learning and special perks with our partners to access useful tools and software.
Who is it for? We open this programme to EDHEC students in the Grande École programme who are in a professional immersion year (gap year) or in the International BBA programme in their 4th year. Do you have a finalized concept or a first prototype and the will to commit to a 6 months programme? CEO for 6 Months is made for you. We are already looking forward to being by your side in this adventure.  
Good to know: You will have access to offices at the Jean Arnault Campus in Lille or at our Campus in Nice. 
How to register? Applications are submitted to the Career Center. Selected applicants are then invited for an interview in front of a jury composed of members of the Career Center and the incubator. 
Our advice before applying for this internship: having attended the "100-Day Bootcamp" and/or the "Startup Challenge" is a real plus.
A word from Robin, Program Manager
"From awareness to support, our Explore and Experiment programmes are designed to inspire and guide you towards an ambitious and responsible entrepreneurial approach. Entrepreneurs are those who invent, who push the enveloppe, who blaze new trails. And I am happy to be at their side when the first sparks fly."
Your project is already at an advanced stage and you wish to join one of our incubators?
At Station F in Paris or at the Jean Arnault Campus in Lille, we and our partners are there to support you.
News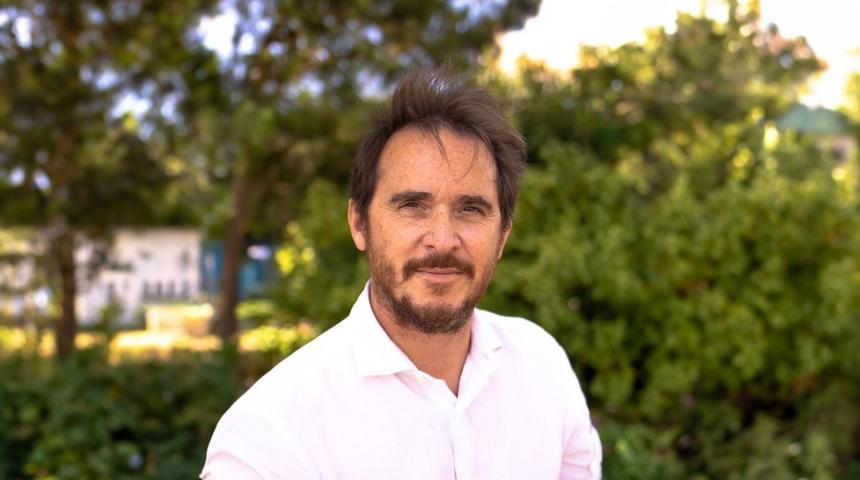 28.09.2023 - Master
Tackling automotive sustainability to make an impact!
CEO of The Green Link, Bernard Lebelle graduated from EDHEC Business School in 1994. This semester, he has the pleasure to come back as a professor to EDHEC's Lille Campus to teach a module on automotive sustainability in the MSc Global and…