Grande Ecole
Master
BBA
Executive Education
MBA
Entrepreneuriat
EDHEC Giving
Recherche
Carrières
|
[Conference] The Impact of Artificial Intelligence on Business & Society
EDHEC Business School invite you to the ICTO Conference 2019 on the Impact of IA on business and society on 24 and 25 October in EDHEC Lille Campus. This conference is concerned with these…
FROM&nbsp
24.10.2019
&nbspTO&nbsp
25.10.2019
Auditorium Credit Mutuel Nord Europe
Image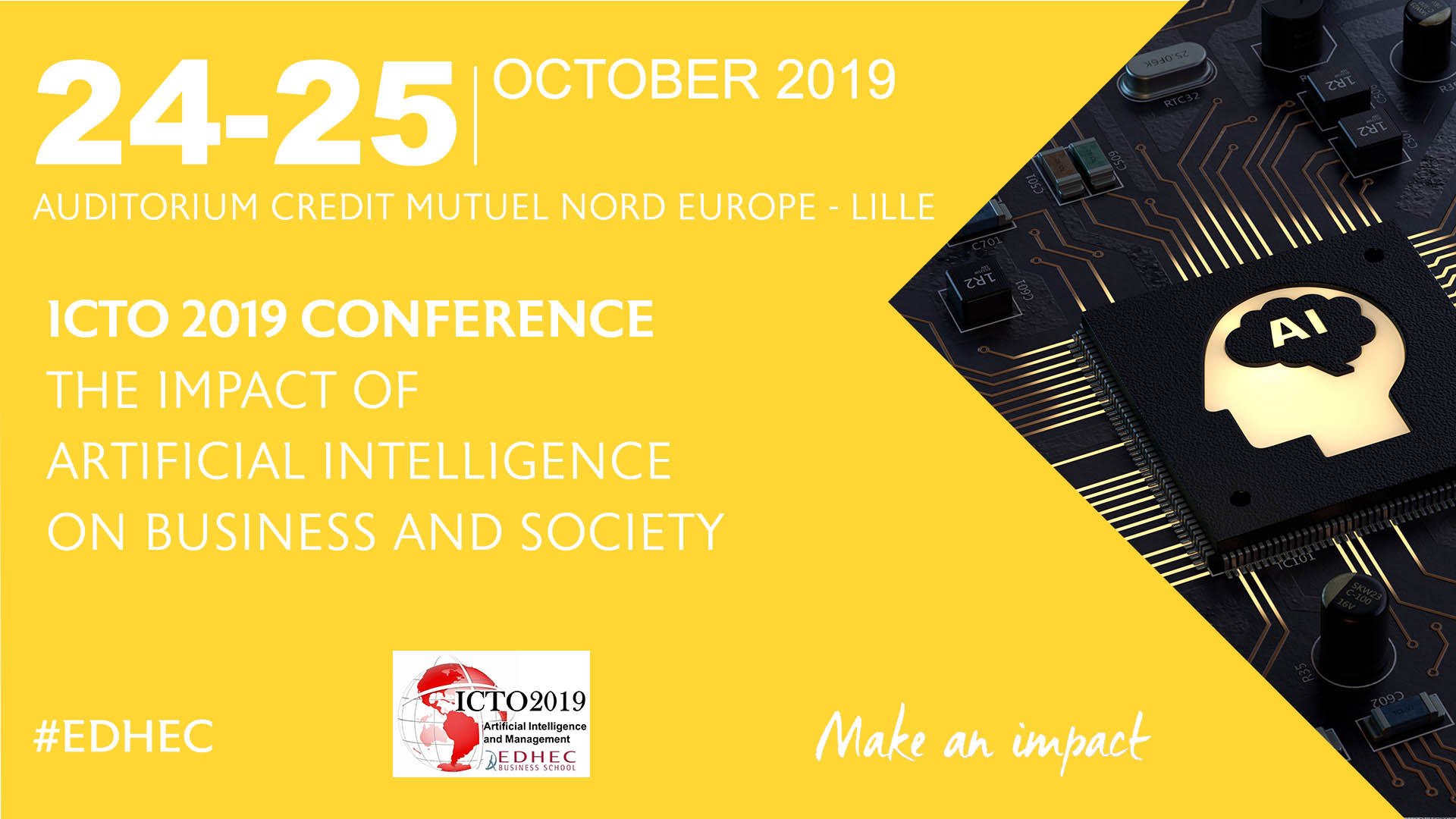 EDHEC Business School invite you to the ICTO Conference 2019 on the Impact of IA on business and society on 24 and 25 October in EDHEC Lille Campus.
This conference is concerned with these Information Systems, shedding light on how they are, and how they will be understood, adopted, implemented, adapted, and used within organizations and more generally, within the society as a whole.
The main focus will be on how actors understand the potential of Artificial Intelligence (AI) to support organizational activities and hence how they adopt and adapt these technologies to achieve their goals.
The opining session will take place on 24 october from 11.00 in the Auditorium Credit Mutuel Nord Europe with the participation of two experts in this field: 
► Distinguished professor Detmar Straub, Past Editor in chief of Management Information Systems Quarterly. He will present " A Dark Future for AI? The Spectre of SkyNet" keynote speach.
►Professor Zahir Irani, Pro-Vice-Chancellor (Academic, Innovation and Quality), University of Bradford (UK) and Editor in chief of the Journal of Enterprise Information Management. he will present "Applying Artificial Intelligence for social good: Tackling global Challenges" keynote speach.
This event is initiated by Michel Philippart and Antoine Harfouche, professors at EDHEC Business School.
Students, staff members and EDHEC faculty can register for free.