EDHEC Corporate
Expérience Etudiante
Corporate Relations
|
CONSULTING DAYS 2020
Your Career Centre invites you to the Consulting Day that will take place on September 29th from 9am to 4.30pm (online event) 13 companies are waiting for you! This day will include: Master Class in…
From 9am to 4.30pm (online event)
Image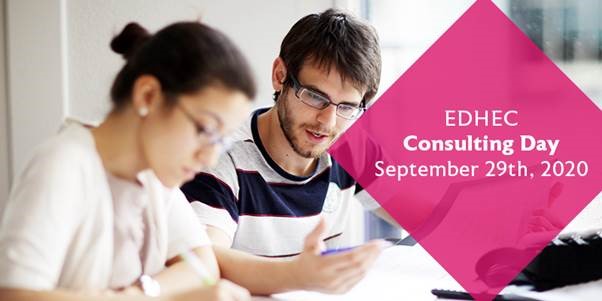 Your Career Centre invites you to the Consulting Day that will take place on September 29th from 9am to 4.30pm (online event)
 
13 companies are waiting for you! 
This day will include: Master Class in finance, digital transformation, strategy, organization, management, etc. followed by Networking Sessions.
Take this opportunity to meet with recruiters & operations managers from prestigious companies! 
Registration is open from Wednesday September 23rd 8pm to Sunday September 27th 11pm on a first-come, first-served basis.