1 or 2 years, what's the right length for an MBA?
Reading time :
26 Jan 2021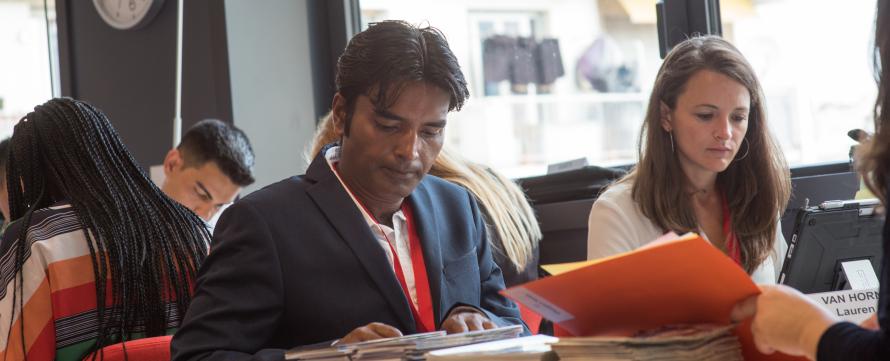 One year or two? The numbers were turning around in Christopher's head as he contemplated the pros and cons of each. As a 33 year old American, Chris knew that he wanted to get through his MBA sooner rather than later - at the same time however, he wondered if a one year MBA might be lacking in certain areas.
"I started researching both one and two year programmes to see which differences stood out as being particularly important." said Chris. "It quickly became apparent that in general, the European MBAs were around 12 months long whereas the US programmes were nearly all two years. When I compared class profiles, I saw that the US schools usually had far younger students. As networking and sharing experiences was a big thing for me, I wanted to be among experienced professionals like myself, not a group of youngsters. It became clear that I could have a richer experience in a shorter time if I opted for the one-year MBA"
But can a one year MBA cover the same requirements as a two-year model? The answer is yes, on condition that it's AMBA-accredited and that the School has the AACSB and Equis certifications of quality. These certifications are only awarded to establishments that meet international quality standards relative to curriculum, professors, class profile, facilities, admissions procedures etc. With these labels, you can be reassured that nothing is missing and that the school and MBA have been audited to highest standards.
The Graduate Management Admissions Council (GMAC) has recently indicated that the number of GMAT candidates seeking a two year MBA dropped by 21% in 2013 and by a whopping 30% since 2009. Looking at the various MBA rankings which were topped in the past by the traditional two-year programme, we now see a clear rise of the one-year MBA; a sign that quality can be offered in a cost-efficient format which helps equip graduates for today's fast-paced business world. Not only are more students seeking to get back into the workforce more quickly, they're also seeking a less costly option.
Generally a two-year course will end up more expensive, not just in terms of tuition fees but also in extended living expenses, prolonged interest on a loan and time out of a salary. A more mature candidate, especially one with family obligations will generally seek a shorter programme with a more qualified class profile.
But the attractions of a 1 year MBA also suit the ambitious, young candidate seeking to be drawn upwards and learn from the experience of his peers so perhaps in the future we will see another trend developing among the shorter programmes.
Are you ready to transform your career? 
Download the brochure to find out how the EDHEC Global MBA will give you the tools, knowledge and confidence you need to accelerate your international career