Alumni Story: sharing experiences and networking for gender equality
EDHEC cares about promoting gender equality and ensuring women are represented in all kinds of professions and industries, even those historically dominated by men. In recent years the number of…
Reading time :
30 Jan 2019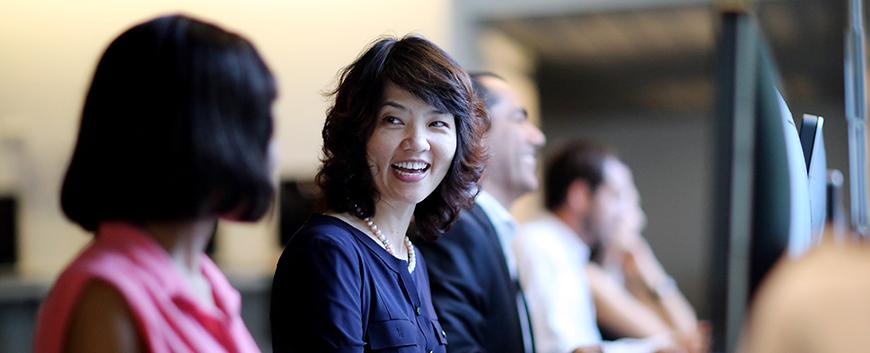 EDHEC cares about promoting gender equality and ensuring women are represented in all kinds of professions and industries, even those historically dominated by men. In recent years the number of women within EDHEC has continued to grow: in 2018, they represented 42% of the students and 89% of the team driving the Global MBA programme, including the Program Director and the Program Academic Director. The Global MBA Women's Network is central to EDHEC's proactive approach to promoting and championing gender equality. The network provides an opportunity to share experiences, find support and mentoring. They also have a strong partnership with the Professional Women's Network in Nice, known for supporting Gender Balanced Leadership through knowledge sharing and mentoring.
Satakshee Jethwani and Valentina Oyewunmi Rotimi have just graduated (passing their MBA in December 2018). Satakshee followed the programme while pregnant with her second child and Valentina was President of EDHEC Women's Network in 2018. Here Satakshee, Valentina and Jessica Foss, President of the Women's Network for 2019, share their thoughts and experiences on gender equality, the benefits of being part of the Women's Network and the EDHEC Global MBA in general.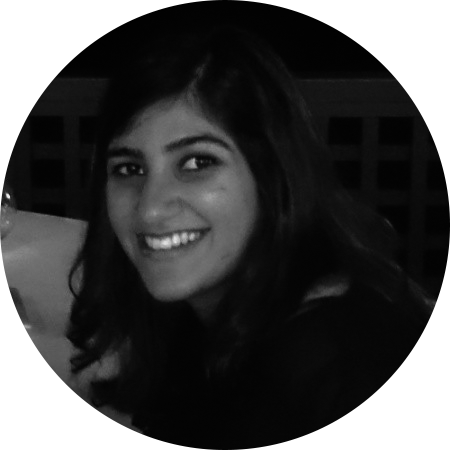 SATAKSHEE, WHY DID YOU CHOOSE THE EDHEC GLOBAL MBA AND DO YOU THINK IT OFFERS A GOOD BALANCE BETWEEN LEARNING AND FAMILY LIFE?
I chose the EDHEC MBA because of its reputation, ranking and location, but also because the level of experience and average age are higher here than elsewhere. An additional benefit is that there is also a higher percentage of women so it was a closer fit to my experience and age. Finding the right balance is up to the individual, but it's important to be surrounded by mature people who respect and understand this.
SATAKSHEE, WHY DID YOU JOIN THE WOMEN'S NETWORK?
I joined to take part in women-centred activities and discuss the current issues women are facing.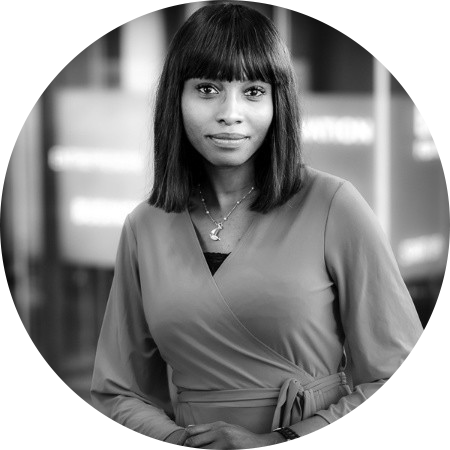 VALENTINA, WHAT IS THE EDHEC WOMEN'S NETWORK ROLE?
The essence of the Network is to provide an opportunity for women to carry on developing their professional and leadership capabilities during the MBA. We champion gender equality, education and advocacy. We also provide a safe environment to discuss work-related topics such as building relationships, sexual harassment, strategic negotiations, work and personal life balance… and get sound advice from a diverse group of women. We broach subjects that help women to release their potential, build lasting professional relationships and achieve their aspirations without barriers.
"We champion gender equality, education and advocacy."
VALENTINA, HOW DO YOU FULFIL THIS AMBITION?
We organise the monthly Power Breakfast (meetings or workshops around a guest speaker) and quarterly lunch meetings, we also join in professional events, conferences and mentoring programmes hosted by the Nice Professional Women's Network as well as collaborating with the Women in Finance Club from Bocconi University (Italy). In addition we host events involving speakers from leading organisations like IBM, Orange Business Services and Caisse D'Epargne. Men are always welcome as guests, supporters, mentors and advocates. Last December we held the first 'Gender Dialogue' event, a round-table involving men and women from the MBA to demystify gender equality and empower all genders to make a positive contribution to this cause.
VALENTINA, WHY IS THIS NETWORK ATTRACTIVE TO WOMEN PURSUING A GLOBAL MBA?
Because the network offers a positive atmosphere for women to express themselves, seek clarity on difficult issues and get advice from like-minded participants and professionals with diverse and exceptional experiences.
JESSICA, WHY DID YOU DECIDE TO FOLLOW VALENTINA AS THE NEXT WOMEN'S NETWORK PRESIDENT?
I've always aspired to be involved in a professional women network, with ambitions of mentorship, growth and community. I had the opportunity to work with Valentina, leading communication for the Women's Network during the autumn 2018 and was inspired to pick up the torch when she graduated.
JESSICA, DO YOU PLAN TO GIVE A NEW DIRECTION TO THE WOMEN'S NETWORK IN 2019?
In 2018, we decided as a group to give the Women's Network a different direction by changing the over-arching theme to gender equality and by opening up our monthly breakfast meetings to men (contrary to other events, these were women-only until December 2018). We feel this will not only make the Network more welcoming to female colleagues (being more inclusive), but that including men in discussions will also help us doing a better job when addressing all the issues women face in the workplace.
"In 2018, we decided as a group to give the Women's Network a different direction by changing the overarching theme to gender equality."
To know more about the Women's Network, send a message to [email protected].
For more information about EDHEC Global MBA, go to mba.edhec.edu.
______
Read the related article: "Advocating for Equality: Sandra Richez on why women deserve an equal ROI on their MBA"
______