Apprenticeship program: a perfect combination of academic knowledge and professional experience
Yiqing Ma joined EDHEC Apprenticeship Track in 2019. She shares insights into the program. Could you tell us about your background before joining EDHEC's Apprenticeship track? I arrived in France at…
Reading time :
12 Oct 2021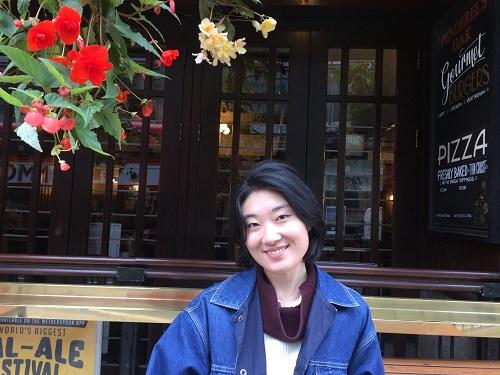 Yiqing Ma joined EDHEC Apprenticeship Track in 2019. She shares insights into the program.
Could you tell us about your background before joining EDHEC's Apprenticeship track?
I arrived in France at the age of 18 for my bachelor's degree in Economics & Management. During my bachelor's studies, I was lucky to go for an exchange in Barcelona. I also gained some professional experience in France through internships and student jobs.
Why France?
Because I love the culture, the history, and the language. Lots of different places to visit, lots of delicious food to try… And if you like museums, Paris is definitely the city for you. You never get bored!
Why did you choose the Apprenticeship track?
I chose the Apprenticeship track to build my professional skills, and gain more experience which helps me better understand some academic theories. It's a virtuous cycle! And to top it all, I do not need to pay any tuition fees and get a monthly salary! 
In which company are you working? What are your tasks? Have they evolved?
I'm working for Aon, an insurance and reinsurance brokerage company as a junior broker for Aon reinsurance solutions. I mainly work on reinsurance programs renewal and reinsurance programs analysis. These tasks help me develop my soft and hard skills, build my communication and collaboration skills, improve my analytics capacity and knowledge of reinsurance industry.
What are the highlights of the program?
I would say that it offers a great combination of academic knowledge and professional experience. Although the pandemic prevented us from doing the study trip and the summer exchange program, the Apprenticeship usually offers an international experience.
The Apprenticeship track offers two specialisations. Which one did you choose?
I chose the Business & Management – Organization & Strategy Consulting specialisation because I enjoy these topics. Through the coursework, I have learnt to better structure my analysis and provide better solutions for complex business questions.
You will soon finish the Apprenticeship track. What are your career aspirations?
I would like to continue improving myself, to find a position that stimulates my potential with challenges and helps me grow. It is important for me to keep innovative spirit and constant learning path.
The Apprenticeship track is a very attractive program within the MiM Business Management, what advice would you give students who want to apply for it and find a company to work at?
Be motivated and enjoy it! In order to find a company, EDHEC Career Centre provides strong support from career plan-making to offers providing. What's more, be active on LinkedIn and you will make it!