"Attending a French business school is a must-do for me"
WHAT IS YOUR EDUCATIONAL BACKGROUND PRIOR TO EDHEC? My path is not very linear for a business school student, as it is my second Master programme. In 2017, I graduated with a Bachelor in…
Reading time :
2 Dec 2019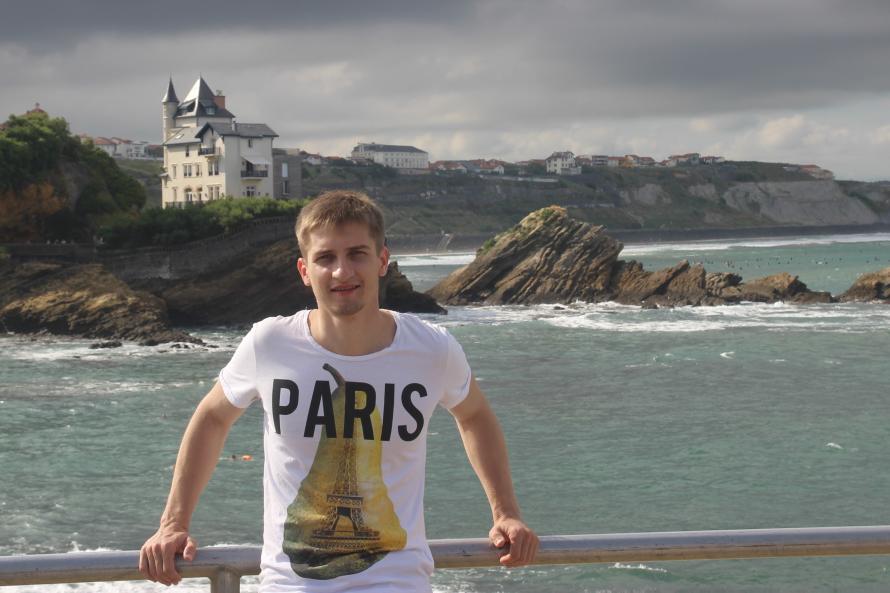 WHAT IS YOUR EDUCATIONAL BACKGROUND PRIOR TO EDHEC?
My path is not very linear for a business school student, as it is my second Master programme. In 2017, I graduated with a Bachelor in International Economic Relations from MGIMO University in Moscow, where I majored in Accounting and studied quite a bit of French. I did not want to waste my language skills, so I looked for further opportunities in a French-speaking country and received a scholarship to join a university in Paris. That was rather challenging, since I studied finance in French and worked part-time during my second year (in apprenticeship).
WHY DID YOU CHOOSE EDHEC?
Although my previous training would totally suffice to secure a junior position in France or abroad, going to a French business school felt like a must-do for the cultural experiences as well as was my personal ambition. I was looking at schools in the top five with an apprenticeship track and figured out that EDHEC offered the most suitable schedule. Besides, the school's campus and the admissions team seemed the most welcoming among the schools I had visited on open days. Last but not least, EDHEC has a long-standing excellent reputation in Finance.
HOW HAS YOUR JOURNEY BEEN AT EDHEC SO FAR?
It is an utterly lively place with lots of student events starting from day one, the campus is top-notch, classes are very dynamic - professors put in a lot of effort and energy, fellow students are friendly and many of them have quite remarkable backgrounds for first-year Master students. I would sum up my EDHEC experience with the word "stimulating".
WHAT ARE THE MAIN SKILLS YOU WANT TO ACQUIRE?
In my case, it is more about brushing up and developing some knowledge in Finance and Management. Even more importantly, I aspire to sharpen my soft skills which are essential for career progression.
YOU HAVE CHOSEN THE APPRENTICESHIP TRACK. WHY? WHERE WILL BE DOING YOUR APPRENTICESHIP?
Right from the start, I only considered an apprenticeship track, because I got used to simultaneously working and studying. Besides, this programme is my second Master's, so I wanted to continue acquiring professional experience while enjoying the benefits of student life.
My apprenticeship will be at an insurance firm working as a Credit Analyst for their group investments, which is in line with my previous training and will keep my options open for the future.
WHAT ARE YOUR EXPECTATIONS FOR THE COMING STEPS? WHAT ARE YOUR JOB ASPIRATIONS?
We will see. For now, I plan to work for two years at the same firm and will see what opportunities in the financial sector I will have by that time. I prefer keeping my mind open about career opportunities, because interests may change as you talk to Alumni and, visit career fairs.
DO YOU HAVE ANY ADVICE FOR FUTURE INTERNATIONAL STUDENTS?
I believe applicants should primarily consider the opportunities upon graduation and use this as a key factor in their choice of country/programme. Besides, I think students should find the right balance between academic and social life, as both matter a lot. A least, they do to me.
HAVE YOU BROUGHT SOMETHING SPECIAL FROM RUSSIA WITH YOU?
I was not in Russia last year, but whenever my family and friends come to visit me, I ask for tea and buckwheat!
[button size='' type='' icon='' link='https://master.edhec.edu/testimonials' class='']DISCOVER MORE STUDENT TESTIMONIALS[/button]