Campus life: active listening is more important than speaking
Aleksandra Koper joined EDHEC Business School to get a Master's degree in Marketing Management. She successfully passed the Certificate in Reflexive and Positive Leadership offered by the school…
Reading time :
2 Jun 2022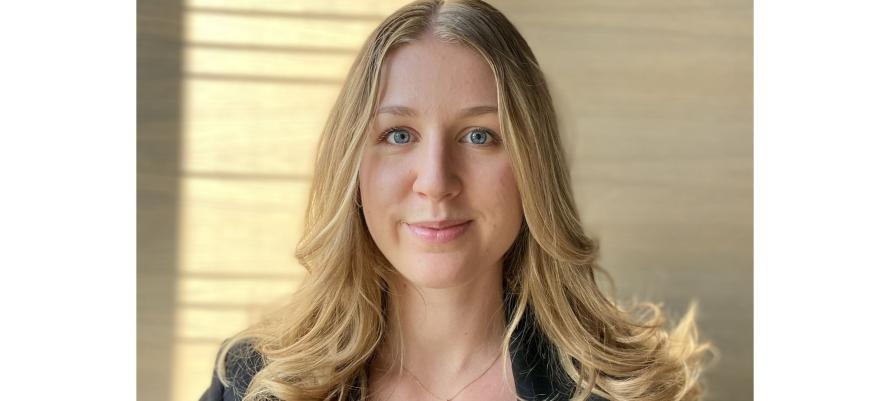 Aleksandra Koper joined EDHEC Business School to get a Master's degree in Marketing Management. She successfully passed the Certificate in Reflexive and Positive Leadership offered by the school during the second semester. She tells us about her key learnings.
ABOUT THE CERTIFICATE
You have successfully completed the Certificate in Reflexive and Positive Leadership. What can you tell us about it?
The certificate was a part of the personalization period during my Master's in Marketing Management program. The course consists of two parts: an online self-paced course on the Potentialife platform and two months of in-person meetings with a coach, Cécile Petit. It is a great opportunity for self-development and learning actual coaching practices.
Why did you decide to seize this opportunity?
I applied for the Certificate because I saw it as a good complement to my management studies. I was always interested in coaching and self-development, so I wanted to get a taste of it in practice.
What are the key learnings?
The key learning from the course for myself is: that active listening is more important than speaking! During the certificate, we dedicated a lot of time to sharpening active listening skills, like reformulation and asking powerful questions, and I have to say that those forever changed the way I am carrying conversations. For a solution-oriented overthinker like me, it is a great relief to know that the best way to help someone is to lead him or her to their own answers, instead of finding the solutions for them.
Which skills did you develop? How will it benefit your career?
I definitely developed my ability to listen actively. Besides, we practiced the art of questioning others, the art of dialogue, the art of reflexivity, and tuning into our emotions. The certificate gave me the confidence to hold important conversations. I believe that while communicating in the workplace, l will be more self-aware and effective. If I am ever in the position of managing or coaching others, I'm confident the knowledge from the certificate will be highly beneficial.
Did you learn something about leadership skills that surprised you?
At the very first meeting with Cécile, I was surprised when we discussed the definition of leadership. In my mind, it was always linked to management, while in reality, leadership is a posture that we can embody in any environment and situation. You can be a leader without being a manager, and you can be a manager while not being a leader. Likewise, we can apply the leadership skills to ourselves, to self-coaching through personal and professional challenges.
To whom would you recommend this certification?
To everyone interested in coaching and self-development, as well as those who could use a confidence booster! The Certificate is built around practical exercises, sharing in a group, and interaction, so there is no way you will not go out of your shell in the process.
ABOUT YOU
Why did you choose to join the MSc in Marketing Management?
I chose Marketing Management because of its international dimension, and great career opportunities in marketing in France. I knew that with the school's network, I would have no problem finding a job and I was not wrong!
What are your job aspirations?
I'm still not fully set on my future career because marketing opens a very broad palette of possibilities. I want to gain my first experience in France and then further develop my career internationally.
What aspects of the MSc program did you enjoy the most?
I enjoyed classes with particularly passionate professors, like Brand and Communication Management with Pr. Pecheux, CRM for Luxury with Pr. De Keyser, and Luxury Strategy & Innovation with Pr. Antioco. It was also an interesting experience to work on group projects for real companies, like Groupe SEB and L'Oréal, although I have to admit that the group work was not always easy. The campus is beautiful and I wish I had the opportunity to take part in all the fun of student associations.
What has been the greatest opportunity you have had at EDHEC?
The greatest opportunity EDHEC provided me with is my dream internship at L'Oréal that I got through the EDHEC Forum event in January. I am starting in July as Assistant Project Manager in the Global Team.
Your EDHEC experience in 3 words.
Different, challenging, stimulating.