Campus life: an insightful look in the hospitality industry
Uzma Majeed joined the luxury hospitality & service learning expedition in Montreux. Offered to the MSc students, it gave her precious insights into an industry she had always been curious about. She…
Reading time :
25 May 2022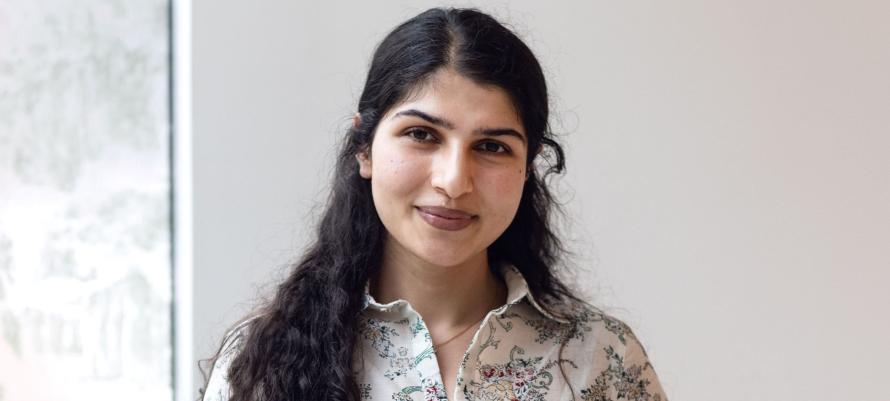 Uzma Majeed joined the luxury hospitality & service learning expedition in Montreux. Offered to the MSc students, it gave her precious insights into an industry she had always been curious about. She recalls the learning expeditions for us. 
You took part in The luxury hospitality & service expedition in Montreux. Why did you choose this learning expedition among the different ones offered to the MSc students?
All of them seemed so lucrative, but I really wanted to understand the nuances of the hospitality industry. Furthermore, I have always been interested in luxury. This expedition appeared to be a deep dive into the working intricacies of the luxury service and hospitality industry and thankfully it not only matched my expectations but went way beyond. 
What are the main highlights of the learning expedition?
The learning expedition took place from the 19th of April to the 22nd about four full days. I assumed that like other learning expeditions, it would also be very theoretical. But it was not. Right from Day 1, we had a lot of workshops and visits. We were really looking into the lives of the people who trained within the industry to get there, about the career options, and the sort of personality traits are inherent in people who work in hospitality. We first went to The Hotel Institute, Montreux. It started with an informative visit to Le Mirador Resort & Spa, with a deep dive into the offerings of the Luxury Hospitality Industry and the nuances behind each thoughtfully curated experience. After the visit, we enjoyed a wonderful workshop with M. Bruno Dard who gave us an insightful introduction to the intricacies that exist within the Luxury Service Sector and dealing with a demanding clientele, garnered through his illustrious career in the Luxury Watchmaking industry with Hermès and Jaeger-LeCoultre. Luxury is not just about the facilities and how luxurious they are, it's also about the relationship between the clientele and the staff. We had a one-on-one discussion with the staff. We discovered what sort of presentation is expected from the employees for example, how they are trained, what sort of intricacies, and what sort of personality features are important so you turn a luxury resort into the luxury experience more than a luxury resort. We discussed the main revenue points and how Covid 19 impacted that entire business, and how they shifted from being more leisure-oriented to more business-oriented. We also had a role-playing session to better understand how to communicate with the clientele delivering the right message.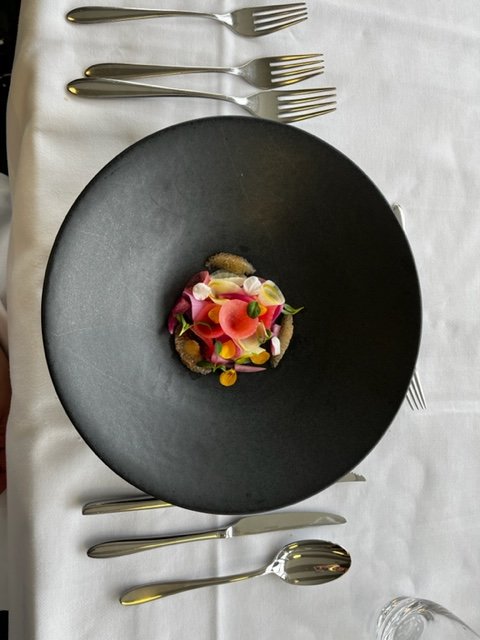 The second day of our learning expedition was focused on the culinary experience. We visited The César Ritz Colleges Switzerland to experience The Mossiman Collection, a unique exhibit dedicated to Anton Mossiman, one of the greatest minds of the culinary world. We enjoyed a five-course Fine Dining Experience at The Bouveret Culinary Arts Academy. The students organised everything from setting up the menu to its presentation, bringing up the food, taking our food preferences into consideration... The day ended on an extraordinary note with a private guided tour through The Audemars Piguet Museum, a true architectural marvel by Bjarke Ingels s well as the luxurious, yet to be unveiled Hotel des Horologers.
On the third day, we went to the Swiss Hotel Management School. Located above the clouds, the campus is just incredible. We had a masterclass on Luxury Guest Experience followed by two hands-on workshops on table setting and mixology (the art of cocktail). We learned all about the nuances of modern and traditional setup, and the personal connection between the bartender and the clientele.
Human interactions are a strong focus in the luxury hospitality industry, what I would call the human touch. It requires a lot of empathy and care to personalise the experience.
On the fourth and last day, we met the CEO of Richemont Groupe Philippe Fortunato. He shared his vision of the future of the luxury industry, how for instance, they employ the blockchain and he kindly answered all our questions about the industry and his background.
What are the main takeaways for you?
The main takeaway is the understanding of what goes on behind the curtain in terms of a luxury experience. Every industry requires some empathy. I discovered that luxury is an emotion-heavy industry and that you have to have the right personality to pursue a career in this field. I have a background in psychology. So it was really interesting to see techniques being played in, to see how you have to be receptive to the other person's need and how you act accordingly. The key takeaways, to summarize were – the importance of the human touch, storytelling, and attention to detail.
I was also astonished to witness the strength of EDHEC's Alumni network. They were everywhere we went and facilitated every step of the journey for us throughout the expedition.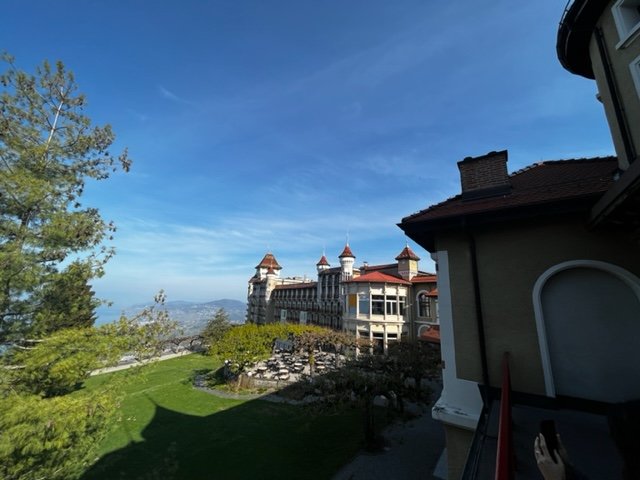 ABOUT YOU
You chose to join the MSc in E & I after your Bachelor's degree in Psychology. Why join the MSc in E & I? What are your career aspirations?
I had been learning French, so France was really the country I wanted to go to, not only for its culture, and rich history but also because academically – it is home to some of the best business schools to exist today. EDHEC's ranking, professors, and services convinced me.  
I really loved psychology and it taught me a lot of things and then it led me to marketing. I worked as a marketing executive for a pharmaceutical company. But I always wanted to launch a start-up and just how it had to happen Covid-19 surged and ended my first venture. That is when I decided I needed more expertise and to get some industry experience in the field of my future company.
This MSc taught me how to build my own company from the ground up but I still want to explore the job market in the cosmetics field to gain expertise and knowledge in the field.
What aspects of the MSc program have you enjoyed the most? 
I would say the hands-on approach, even my thesis is about my project. In India, studies are very theoretical. We had people coming in from real start-ups with various backgrounds and experiences. We went on numerous visits everywhere, including Station F, and got the real chance to work on real-life cases like a consulting experience.
I could really focus on my project and every class was centered on my own start-up, every single class, whether it was strategic foresight, operations, or even something like new venture finance, they were all taking up our particular project into consideration. Our program director as well as most of our professors were also very open to shifting/incorporating certain materials to better suit our needs.
The MSc teaches you absolutely everything you need to know about entrepreneurship and innovation and their application in real-life business situations.
What has been the greatest opportunity you have had at EDHEC?
I would say our visits, whether that be to Station F, The Huawei Innovation Lab, or this Luxury Service and Hospitality Expedition because I got to connect with professionals currently in the realm that we were studying. I personally connected with Les Actives at Station F, a sportswear brand, and worked on a real-life problem which was an incredibly exhilarating experience.
How have you benefited from the EDHEC's alumni network?
I made a lot of connections on LinkedIn with EDHEC Alumni. They are very open to giving advice and extend their help at every step of the way.
Can you tell us about the career services you benefited from?
I have had my CV valuation, mock interviews, and feedback on past applications and interviews. I still have some more services to leverage.
What advice would you give someone who is thinking about applying for the program?
I don't do well with numbers, so I had to take additional classes and got adequate support from our professors. So I would say that having a business/commerce or engineering background will make it easier.  
The MSc will help you gain both hard and soft skills which will be useful if you create your company or work in a company because of the strong focus on innovation or project management.