Campus life: lectures from Prisma media professionals
Ashana Sachdeva, a final year student, currently in the MSc in Marketing Management shares her thoughts on Prisma media's key lectures on SEO and content strategy and her path at EDHEC Business…
Reading time :
5 Apr 2022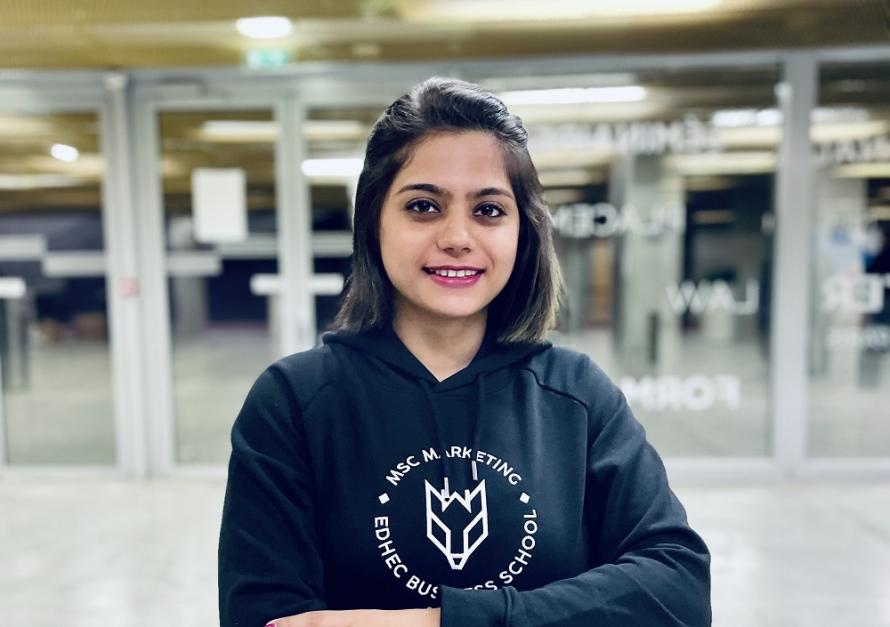 Ashana Sachdeva, a final year student, currently in the MSc in Marketing Management shares her thoughts on Prisma media's key lectures on SEO and content strategy and her path at EDHEC Business school. She has just landed a graduate program at Mars.
ABOUT THE COURSE
Were the courses with Prisma part of a module?
Yes, they were a part of our Digital marketing course.
What are the main takeaways from the two courses you had with professionals from Prisma Media?
I would say really insightful. It is always good to have lectures from industry professionals. It makes you familiar with a professional setup, key practices within a company, current trends within an industry, and how to apply theoretical knowledge in a running business.
What surprised you the most about the lecture on SEO?
What surprised me the most is how as a brand, Prisma Media has established itself so strongly in the SEO game. They started their main business by selling magazines (offline) but now they have completely revolutionized their business by balancing both offline and online platforms. That has only been possible with a strong SEO strategy that the brand displays. Also, it was amazing to see the real-time users on the website and trust me, they were huge in number.
What did you learn about the lecture on content strategy?
Storytelling is a key element for any brand. It has the power to make or break the brand. The step-by-step process laid out by John Truby is definitely a key process to work out a story for your brand. Nonetheless, the group project helped us to understand the whole idea of content strategy in detail and try our hands to formulate a strategy for a new business proposal.
You chose to work on a Master's project with Prisma Media, what can you tell us about it? 
I found the project really interesting. I am working for the brand Harvard Business Review France and the idea is to come up with a marketing strategy plan for the same. The reason I chose it is the challenge that came alongside concerning the licensing issues that the brand faces. The idea has to be innovative to tackle the key challenge. The fun part is that the target audience is actually students like me. So I can also use my own experience alongside the various focus groups that I am conducting.
ABOUT YOU
You joined EDHEC's Master in Management-Business Management in 2019. Why did you decide to study at EDHEC Business School? What did you study before joining EDHEC?
I really liked the course curriculum, it was very elaborate and well spread out with enough industry exposure and a possibility of doing a gap year. Also, the school and the course ranking highly influenced my decision. I had done Bachelor in Technology, specializing in Information Technology from India.
During your professional immersion year, where did you work? What were your missions?
I worked at two amazing companies. Firstly, I worked with Infineon Technologies, Munich, Germany as a Marketing intern for their Automotive department. My mission mainly included market research for upcoming trends in the automotive and semiconductor industry, benchmarking the competitor's landscape, and partner communication.
The second half of my gap year was with Reckitt in Brussels, Belgium. I worked as an Assistant Brand Manager for their Laundry care brands for the Benelux market took care of monthly performance analysis of the sell-out data, handled agency briefs, and also worked on the brand plan, strategic review, and launch plan for the upcoming years.
Did you seize the opportunity to learn French?
Yes, I have been working on my French for the past few years. The French environment definitely helps to improve my listening and speaking skills.
What aspects of the MiM program have you enjoyed the most? Your favorite class? Professor? And why? 
For me, the company projects have been really fun. I enjoy working on real-life cases. They teach you so much more about what you can learn in a class.
My favorite class is the CRM for Entertainment and Services with Arne de Keyser. He is one of my favorite professors. He has taught me in M1 and took 2 courses in my M2. I really enjoy his teaching style and how he makes the class interactive. There is never a dull moment in his class.
You have joined the MSc in Marketing Management. What are the main highlights of your Master 2 at EDHEC?
I really like the class composition, it is very international and diverse. The academic courses were a mix of group projects, guest lectures, company projects, and online simulations. Alongside, we had fun events outside the school for our cohorts which definitely made my Master 2 more memorable.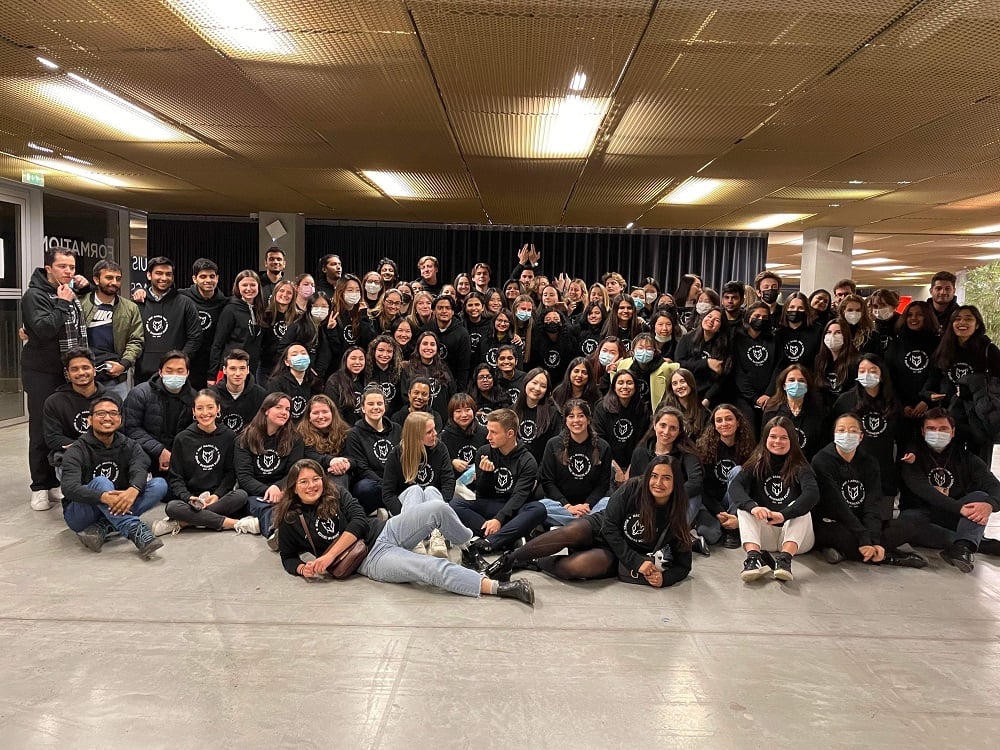 What has been the greatest opportunity you have had at EDHEC?
The greatest opportunity for me was to work on a company project with Procter and Gamble in Master 1. I was the winner of the challenge. It definitely helped me to learn a lot but also brought me a lot of recognition. It helped me to find opportunities for my gap year and also to boost my profile.
How have you benefited from the EDHEC's Alumni network?
EDHEC's Alumni network is really strong and widespread. I believe wherever you go, you will definitely find someone from EDHEC. At least that has been the case for me. It has helped me to clear a lot of my doubts before applying to a company and gave me insight as to if I would like to be a part of the company or not.
What are your career aspirations?
I have landed a position with MARS for their Leadership graduate program. Thus, I am excited about it.
Can you tell us about the career services you benefited from?
One on one career counseling session, CV building /improvement, EDHEC Forum in Paris, Companies coming to campus
What advice would you give someone who is thinking about applying for the program?
My advice will be to learn French as it helps a lot and gives you brownie points. Don't be afraid of the hustle you will have to do academically and professionally once you are in the program as EDHEC is all about "Making an Impact".
Your journey at EDHEC is almost over. How have your studies abroad changed you?
They have made me more agile, dynamic, and collaborative. I believe I have been put out of my comfort zone a lot of times and every time, it's a new lesson for me. These past few years have highly contributed to the person I have become.
Your EDHEC experience in 3 words.
 Impactful, exhilarating, as Barney Stinson says "legendary".