Campus life: "Students from different countries and different levels of education can blend in naturally"
Reading time :
8 Dec 2022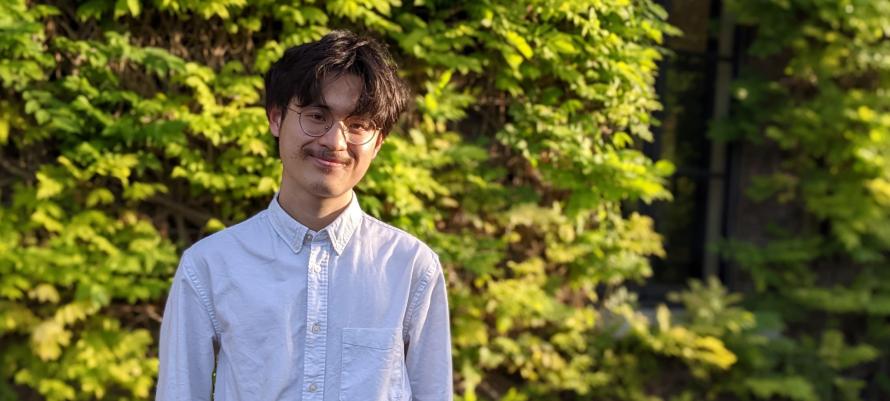 What was your undergraduate major before joining EDHEC?
My undergraduate degree is a double major in French, Economics and Management.
Why did you choose to join EDHEC and the Master in Management programme?
First and foremost, I chose EDHEC for its academic excellence. In recent years, EDHEC's ranking has increased significantly in the world, and it is also ranked fourth in France – the school has a good reputation among French students.
In addition, the school's career service ranks first in the world by The Economist, so I do not think I need to worry too much about employment. So, after getting offers from several French business schools, I decided to go with EDHEC.
I chose to study for the Master of Management programme because I wanted to work in France after graduation. During the programme, we can do up to 3 internships, which can accumulate valuable professional experience and increase the chances of successfully working in local companies.
Also, I like the association culture here. I know that many EDHEC student associations are very famous in France. Therefore, I hope to participate in their activities as much as possible, meet more students, and at the same time have more time to enjoy the French culture and improve my French.
How did you learn about the Open Up association?
During Welcome Week, Open Up always organises a bunch of fun activities. At the same time, Open Up has its own welcome session, and also, participates in organising international student meetups, as well as many gatherings in downtown bars. Students will naturally learn about this association.
Through association activities, have you met students from different countries? Any surprises?
Of course, I have met students from different countries and different cohorts. We can all get on well with each other quite naturally. I feel that international students at EDHEC enjoy making new friends.
My pleasant surprises include meeting new people, having a new network, improving my spoken French and English, and gaining a better understanding of the culture here in Lille.
What advice do you have for Chinese students who want to join this association?
Dare to talk to strangers, and don't be afraid to join an association because of cultural differences or fear of not speaking French. The members of the association can speak English and are all very nice, so there is no problem with joining boldly!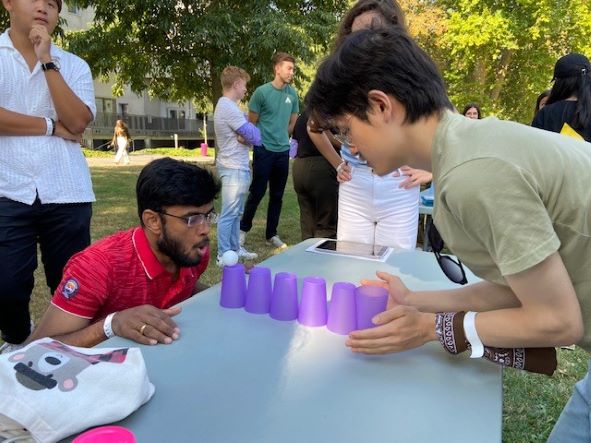 What is your impression of the EDHEC Lille campus?
The school is really modern. Each classroom has at least three projectors in the front, middle and rear, which is very convenient when watching PowerPoint slides in class.
Then there are small dining rooms, sofas and tables for group discussions everywhere, suitable for you to sit and study or relax.
The facilities in the school are also very new, so spending every day on the campus is very comfortable. I often spend the afternoon doing homework with my classmates on the desk outside the classroom, and after finishing my work, I can go to the school's free dance studio and gym. School really feels like home to me.
Do you feel comfortable living and studying in France?
It is my second time studying and living in France, so I think everything went very smoothly, especially the International Students Office of the school helped us solve most of the problems including visa, medical insurance, banking account, and accommodation. I have not had any trouble getting here.
What are your plans for the future?
I plan to do two human resources internships in France during the gap year, and in the third year, I will choose MSc in Management & Leadership to prepare for a career in the industry after graduation.
Discover the Master in Management - Business Management track