CEPR Advanced Forum in Financial Economics (CAFFE)
The CEPR Network on Financial Economics launched a virtual seminar series at the start of the academic year. The CEPR Advanced Forum for Financial Economics (CAFFE) is organized by CEPR members and…
Reading time :
26 Jan 2021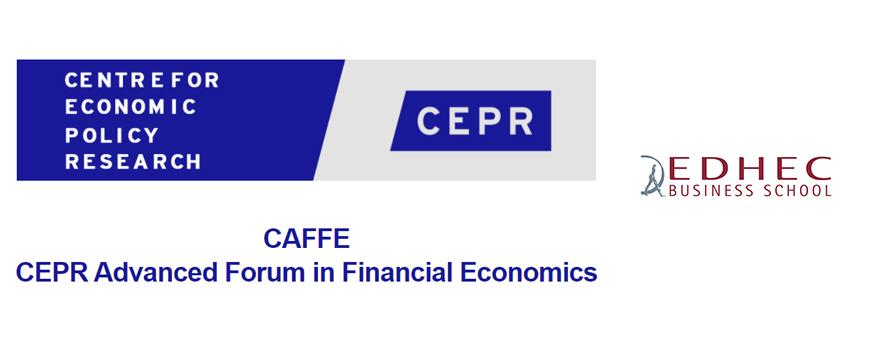 The CEPR Network on Financial Economics launched a virtual seminar series at the start of the academic year.
The CEPR Advanced Forum for Financial Economics (CAFFE) is organized by CEPR members and EDHEC professors Laurent Calvet, Kim Peijnenburg, and Raman Uppal.  Its objective is to make cutting-edge finance research available to researchers based in Europe and around the world. There is one seminar each month covering all topics in Financial Economics. The seminar is open to all participants but special emphasis will be placed on European-based researchers working on novel issues such as the financial implications of Covid-19.
For some years, EDHEC Business School and CEPR (Center for Economic Policy Research) have teamed up for various events including the European Workshop on Household Finance. This workshop includes state-of-the-art research on household financial behaviour and on how this is influenced by other choices, government policies, and the overall economic environment. The 2021 workshop will be held online mid-April 2021 and the EDHEC PhD in Finance candidates will be invited to register, follow presentations as part of their programme of doctoral research seminars and be encouraged to participate in discussion with the speakers.
The CEPR is composed of the top economists in the world conducting research on issues affecting the European economy. The CEPR, located in London, includes among the senior members the recent Nobel prize recipients Abhijit Banerjee, Esther Duflo and Michael Kremer, for their experimental approach to alleviating global poverty.
The CEPR also includes, as research fellow, Laurent Calvet, Gianpaolo Parise,  Kim Peijnenburg, Enrique Schroth, and Raman Uppal, all members of the Finance faculty at EDHEC Business School and serving as instructors and/or dissertation advisors in the EDHEC PhD in Finance Programme.