The CFA Institute: a premier academic partner for EDHEC Finance programme
The CFA Institute is a global association of investment professionals, which offers the Chartered Financial Analyst (CFA) designation, promoting professional excellence and high ethical standards…
Reading time :
26 Mar 2020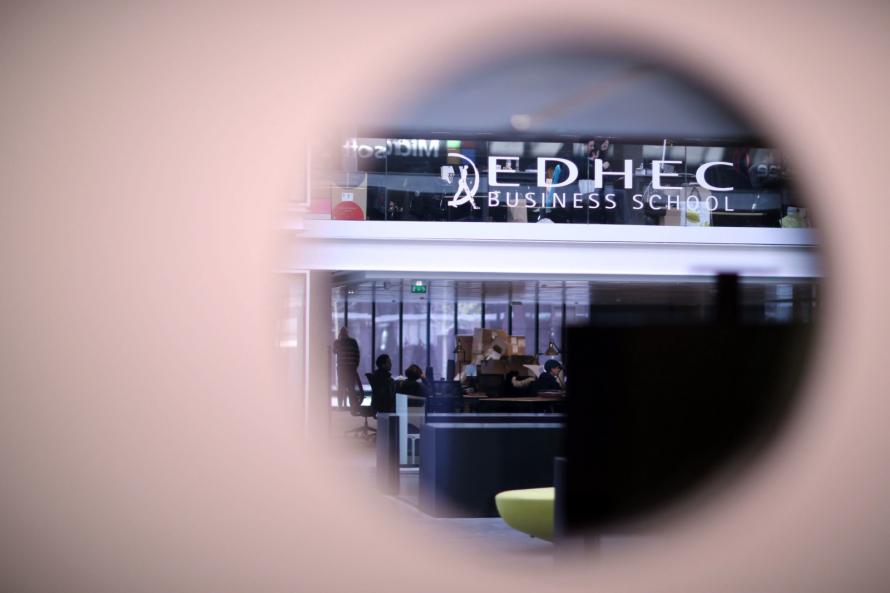 The CFA Institute is a global association of investment professionals, which offers the Chartered Financial Analyst (CFA) designation, promoting professional excellence and high ethical standards. The EDHEC MSc in Finance has been a CFA Programme Partner for over 10 years. Its curriculum opened to graduate students without prior training in finance follows the CFA level 1 exam curriculum which makes it easier for students to take the exam while ensuring their training matches the best global standards. EDHEC's Master in Management in Finance offers an early specialisation in the finance industry. Master 1 students acquire the fundamental knowledge of finance necessary for their professional immersion year but also to enable them to take the CFA Level 1 certification.
What is the impact of the partnership with the CFA Institute?
This partnership with the CFA Institute allows students to benefit from the international institute invaluable resources such as its Financial NewsBrief, a daily email briefing of the must-read news in the financial industry, a free sample of the Level I exam, blanc exams, exclusive conferences... FE students can also choose the CFA preparation elective, giving them a head-start towards the CFA professional certification while completing their degree. "Master in Management in Finance Students can pass the level 1 exam after the Master 1 and the level 2 during their Master 2 year. The level 3 is usually taken after a few years of professional life. The designation Chartered Financial Analyst is renowned worldwide. Holding this credencial opens the doors to a network of over 167 000 professionals worldwide," says Professor Daniel Haguet, Associate professor, specialised in Behavioral Finance. According to its annual report, the CFA Institute members are present in 164 markets, and through 158 local member societies. Moreover, EDHEC Business School offers grade based scholarships to cover the fees of the exam.