A challenging case study for The Body Shop
EDHEC's MSc in Global & Sustainable Business students were chosen to work on master projects for the leader of sustainable cosmetics, The Body Shop. My-Linh Thieu, current student, tells us all about…
Reading time :
25 Mar 2019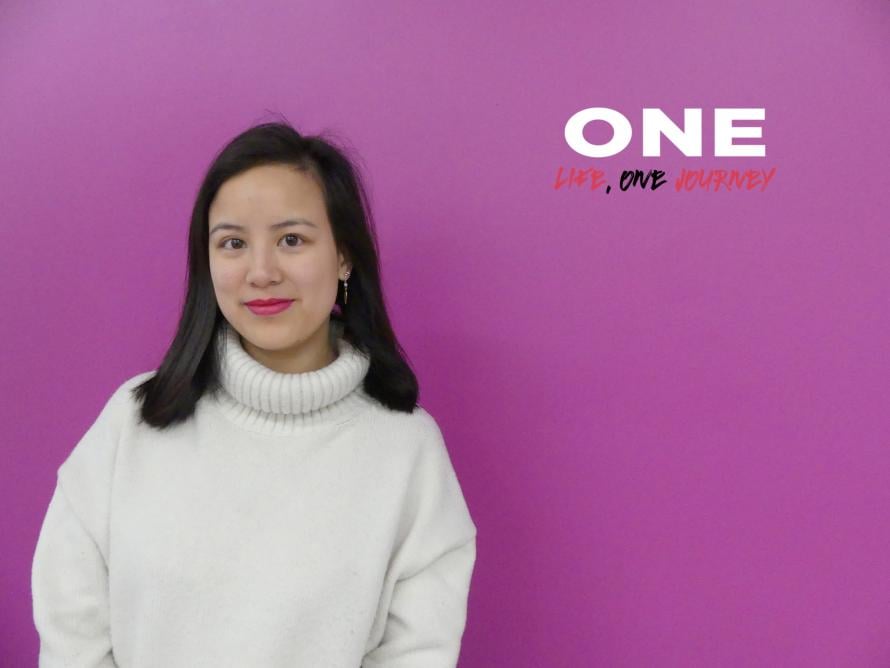 EDHEC's MSc in Global & Sustainable Business students were chosen to work on master projects for the leader of sustainable cosmetics, The Body Shop. My-Linh Thieu, current student, tells us all about her journey on this challenging study case. 
CAN YOU PRESENT THE BODY SHOP?
The Body Shop is a worldwide cosmetics company (present in 66 countries) which sells natural products, respectful of biodiversity. It was first established in Brighton, England in 1976 by founder Anita Roddick, who was inspired and passionate by traditional forms of body care.
Anita Roddick firmly believed that doing business was about improving people's life and well-being, considering it as a "powerful force for good". "Business should not be about money, it should be about responsibility", she said.
Promoting values such as fairness, ethics, ecology and equality, The Body Shop's business relies on a clear corporate motto: "Becoming the world's most ethical and sustainable business". To that end, the company has developed a five-year plan: "Enrich not Exploit" Commitment including 14 targets.
It was acquired in 2016 by Natura Brasil, another cosmetics business which aims at combining beauty and nature. Just like The Body Shop, Natura Brasil is committed to environmental protection.
TO WHAT EXTENT DOES THE BODY SHOP PIONEER IN SUSTAINABLE COSMETICS?
When the first The Body Shop outlet opened in 1976, it was the first company to offer cosmetics made of natural, ethical and cruelty-free ingredients and recyclable packaging – which was a real success.
The Body Shop was also the first cosmetics brand to prohibit animal testing and to introduce Fair Trade to the beauty industry.
In 1996, The Body Shop took its commitment against animal testing further and delivered a petition gathering 4 million signatures to the European Commission. Two years later, this campaign led to a ban on animal testing on cosmetics products and ingredients in the UK, a true victory for the company.
And the activist company didn't stop there: in 2012, a new "Against Animal Testing" campaign was launched. The following year, the European Union banned animal-tested products from the market, and The Body Shop was then named "International Responsible Business of 2013".
WHY DID THE COMPANY CHOOSE TO WORK WITH EDHEC STUDENTS FROM THE MSC IN GLOBAL & SUSTAINABLE BUSINESS?
I believe they chose us because our MSc gives us a cutting-edge, global and well-rounded perspective on sustainability and profitability. Thanks to courses in various subjects, we acquired a global vision of what global business is, always with a focus on sustainability. The MSc in Global & Sustainable Business is an encompassing Master of Science designed for curious students who are opened to diversity and want to lead international careers. As a result, our courses cover general topics such as Global Marketing, Global Finance, Corporate Strategy for International Business, International Operations, Business Negotiation, International business law, Strategic Leadership… so that we are able to work in multicultural environments. Talking about multiculturality, half of our class is composed of foreign students!
HOW WERE STUDENTS CHOSEN FOR THIS PROJECT?
We work on three different projects, related to current trends in the cosmetics industry: "Refilling", "Sampling" and "Recycling".
Only 12 students could work with The Body Shop on these projects – four students per group. To select those who could take part in those projects, our MSc Director, M. Bastiaan Van Der Linden, asked all the students who were interested to send him their résumé. As for me, I guess that I was chosen for the following motives: I've always been interested in the beauty care industry, especially in natural and eco-friendly cosmetics, and I'm a loyal customer to The Body Shop. In the future, I would be glad to join a cosmetics company, and why not The Body Shop! I use beauty care products in my everyday life, and I choose them depending on their composition and the values that they want to spread. That's why I love The Body Shop as a consumer: they have a brand image that I can relate to, and I support their positioning strategy - they promote ethics and stand against animal testing and plastic. So this year, when I heard that I had an opportunity to work on such a beautiful project with them, I applied right away!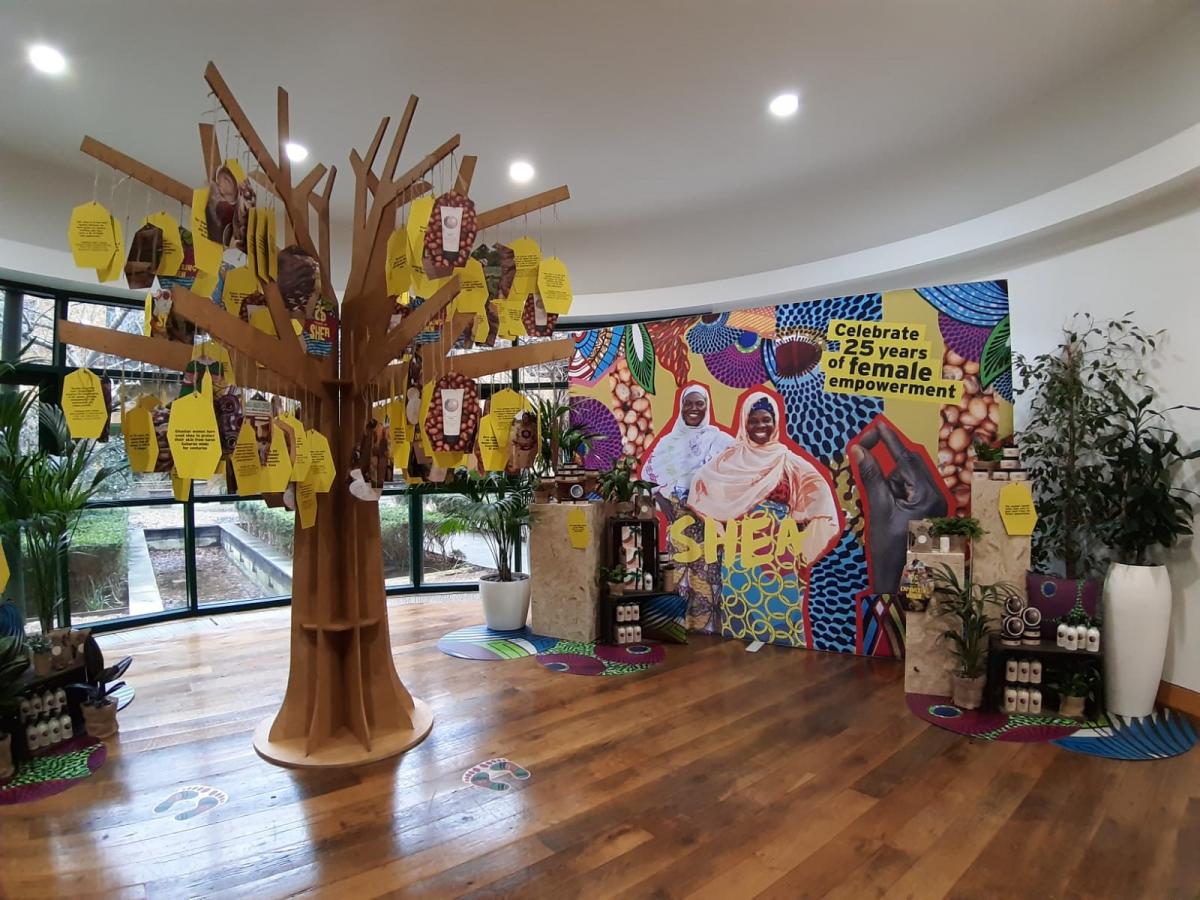 WHAT DOES THE PROJECT CONSIST IN?
My teammates and I will be working on the Refill Project until June 2019. Our main goal is to offer The Body Shop with creative alternatives to offer refills, in a way that is attractive to consumers and sustainable in the long run. Indeed, The Body Shop has understood that it must adapt its offer to a growing demand toward an ever greener approach.
In June, we'll present our alternative and have to convince The Body Shop that it is the best one. One that fits both the company's interests and the consumers' expectations. My team and I will present our work to Simon Locke, International Environmental Sustainability Manager and Jason Roberts, Head of R&I Packaging (TBC).
WHAT ARE THE MOST STIMULATING PARTS OF THIS PROJECT?
What I like the most about this project is that it is a true challenge: The Body Shop wants us to help them find alternatives for concrete needs, not just for an academic assignment. My team and I work as external consultants, and even though we won't help The Body Shop carry out their alternative from an operational point of view, that's a very stimulating project as we constantly have to generate ideas and question them to improve our work. The Body Shop counts on us, we cannot disappoint them!
The best part of this project was the little trip to the company's headquarters (Littlehampton, UK) in February. Two members per team – six members in total – were invited to present their work in progress. On the D-day, we had the chance to visit The Body Shop's headquarters and meet the teams dedicated to our project. That was an amazing experience! Being invited by such a renowned company with international reputation - especially a company that I know well - was an honour: Simon Locke, our interlocutor, gave us a tour of the very nice headquarters, and we spent the day in a colourful room with a lot of posters of all The Body Shop's activist campaigns, in a corporate but yet cosy atmosphere. What surprised me the most was the façade: we didn't expect to see a Japanese building for a UK company! Even more surprising was the canteen: it was an American dinner, with a jukebox in the middle of the room! At the end of this day, we were given goodies from The Body Shop, and went home with good memories!