COLFUTURO and EDHEC Scholarship: a chance to join a top Business School
Laura Cristina Granada Alape joined EDHEC MSc in Entrepreneurship & Innovation. She was awarded the COLFUTURO and EDHEC Scholarship. Which program did you choose? Why EDHEC, a French Business school?…
Reading time :
12 Nov 2021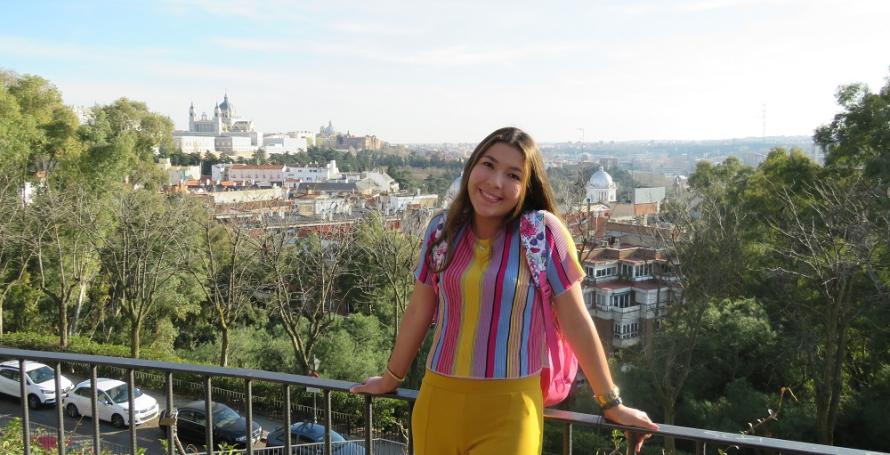 Laura Cristina Granada Alape joined EDHEC MSc in Entrepreneurship & Innovation. She was awarded the COLFUTURO and EDHEC Scholarship.
Which program did you choose? Why EDHEC, a French Business school?
The program I am studying in is the MSc in Entrepreneurship & Innovation. I chose this program because with my previous studies and full-time jobs I realised that I really wanted to be immersed in the entrepreneurship ecosystem such as start-ups, incubators, accelerators, and of course, I would like to create my own company. Creating my own company is something that I feel passionate about so I wanted a shift in my career path.
Why France?  Because during my undergraduate studies, I enrolled in a language institute and began studying French as my third language. I, then, realised that I was very interested in knowing more about French culture. Furthermore, France has Station F in Paris, which is the world's largest startup campus and is investing a lot in entrepreneurship projects.
Why EDHEC? When I was doing all my research about business schools, I noticed that EDHEC is one of the best Business Schools in France and in Europe. The curriculum of the program, the learning expeditions, and the structure was something that I really liked. Additionally, I identify with EDHEC's core value about making a good impact. Making a good impact is very important for me and is something that aligns with my career objectives.
The scholarships from COLFUTURO and EDHEC really prompted me to pursue my dreams of studying abroad. It was a motivation to continue my life project. Being selected in one of the main scholarships program in Colombia and also in one of the top business schools in Europe, makes you realise that it is the right time to start, and to take the risk of moving forward. Without them, maybe I would not have been able to come to France.
How was the process?
For the COLFUTURO program, I collected all my accomplishments from my undergraduate program:  exchanges, projects, certifications, scholarships, and I applied showing my deepest motivations for studying the MSc in Entrepreneurship & Innovation at EDHEC.
For the EDHEC Scholarship, when I was accepted at EDHEC, the International Admissions Team told me that I could apply for the EIFFEL or EDHEC Excellence scholarships, and that's what I did. I sent all my documents and just waited for the results.
How would you describe your EDHEC experience so far?
I arrived on September 1st. Since that moment, it has been an adventure for me. I'm evolving in an international context, learning something new every day. It is really enriching to be with people from different nationalities, gaining a holistic perspective on many different topics. The knowledge I am acquiring from the professors and all of EDHEC's environment have confirmed that coming here was the best choice.
What are your professional aspirations?
I want to develop my business project and have a positive impact in today's society, and I would like to work in a startup or incubator learning from other's experiences, developing my personal and professional skills, and having a dynamic and international environment, where I can learn every day by doing. I know this would help me accomplish my goal of creating my own company and will open the doors to new opportunities.
[button size='' type='' icon='' link='master.edhec.edu/lp/edhec-scholarships='']Check out all of EDHEC scholarship opportunities[/button]