COMPANY TREKS IN LONDON
The EDHEC Career Centre Centre organised, for its sixth consecutive year, company treks in London. The Automn holidays offered EDHEC Financial Economics and Business Management students the…
Reading time :
6 Dec 2019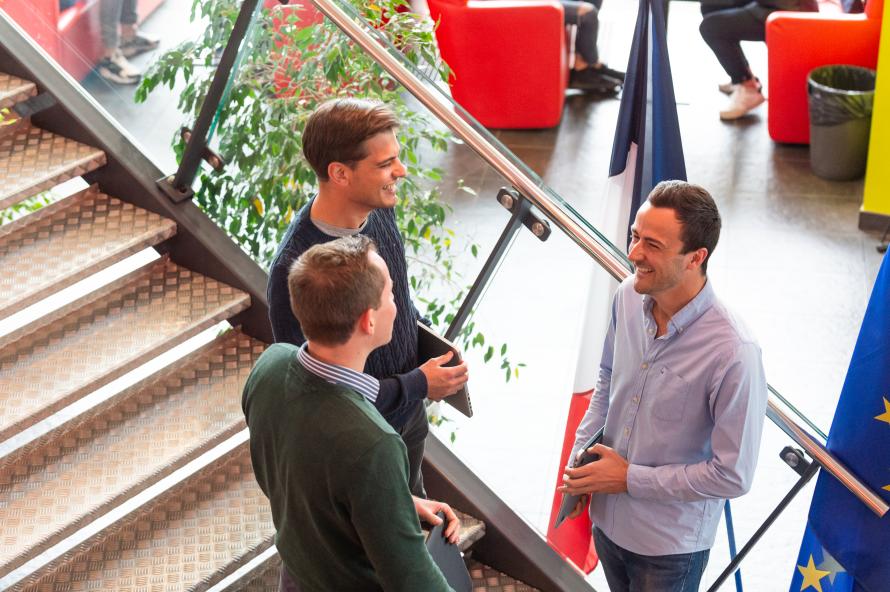 The EDHEC Career Centre Centre organised, for its sixth consecutive year, company treks in London.
The Automn holidays offered EDHEC Financial Economics and Business Management students the opportunity to travel to London… but no time was spent sightseeing or shopping. Some 120 Master 1, Gap Year and final year students were invited to join the company treks to Bloomberg, EDF Trading, EY, Google, HSBC, Salesforce, Tradition, Uber etc. during the last week of October.
"We are constantly trying to find new ways of bringing students and companies together", explains Fernanda Diaz, Career Centre Director for EDHEC Master Programmes. "Most of our recruiters have a robust campus presence, which allows them to strengthen their employer brand and attract the best talent. Treks are just another approach to allow students to "taste" the culture and work environment first hand."
The purpose of the treks was to bring together students, line managers and HR representatives in a format that enables networking and one-on-one interactions. Each trek lasted approximately 3 hours, including a networking breakfast or afternoon coffee, business presentations and meetings with different teams. Some treks also included a visit to the trading floor, an exciting moment for those students craving for adrenaline.
"The business were impressed with the students and were hopeful that some of them would apply for our positions." Julia Daffy, Early Career & Comeback Programme Manager, Natwest Markets.
"Great interactive session, students were engaging and had lots of good questions to ask. They are intelligent people with a good understanding of what Moody's does. We welcome a dozen of students; good size for a trek which made it intimate." Farina Ashraf, Early Career Recruiters, Moody's
This initiative, first launched in 2015, proves to be a great success year after year.
Interested? Want to find out more? Please contact Maria-Alejandra Larios:
[button type="link" link="mailto:[email protected]" class="line-color"]Contact >[/button]