From Covid-19 vaccination to global warming: Operational challenges for future generations
Case studies grounded in current events One purpose-built case study gave the master's students the opportunity to understand that once a vaccine has been developed, companies must seamless…
Reading time :
11 Feb 2021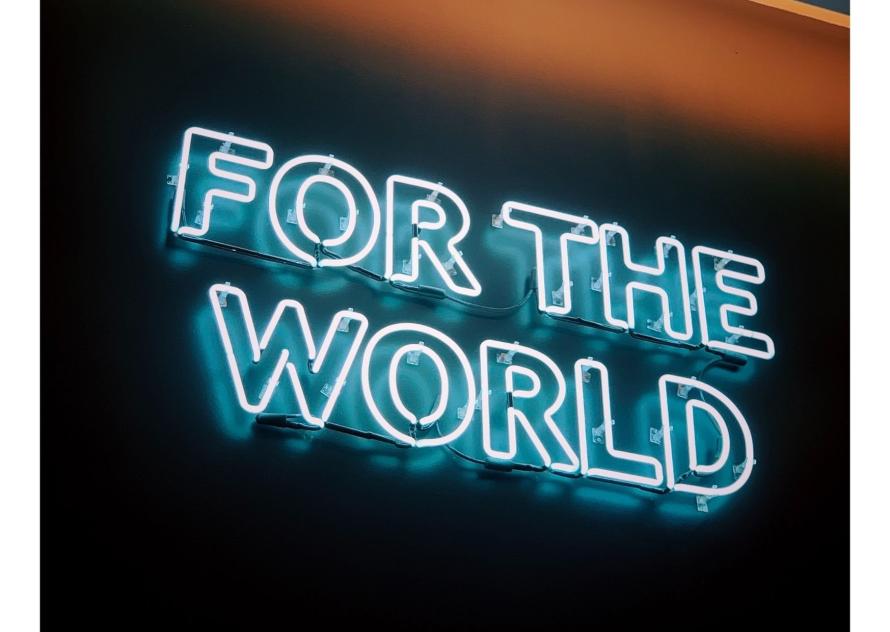 Case studies grounded in current events
One purpose-built case study gave the master's students the opportunity to understand that once a vaccine has been developed, companies must seamless orchestrate a complex supply chain, from the supply of vials and rare ingredients to the delivery of millions of doses and the organisation of vaccination centres. The students had to identify options and propose action plans.
Acting as consultants for a fictitious start-up with an approved vaccine, the students explored what it took to scale up from clinical test volumes to global vaccination, identifying the challenges and proposed solutions. Ethan Brown, a consultant in the pharma practice of Monitor and an EDHEC 2019 alumnus, was involved in writing the case study.
"The Strategic Operations course took a deep dive into the challenges society faces in solving the pandemic issue. It was enriching to see how different players could reinvent their operations to overcome bottlenecks," says student Aurélien Birebent. "We analysed four distinct steps: supply, manufacturing capacity, vaccine dispatch, and mass vaccination. This course will be very useful to me as an entrepreneur in an ever-changing world, as being agile will be crucial to responding appropriately in a time of crisis."
"Time constraints, information asymmetries, public pressure, health emergencies, and a lack of resources are risk and complexity factors that cannot be well simulated in a classic case study," student Guillaume Tanay said. "The study of vaccine distribution, where there are high stakes and a lack of perspective, is the best educational exercise for learning to cope with uncertainty and visibility constraints."
In a second case study, to explore the challenges of the banking industry amid growing demand for digital solutions and a changing customer base, Aurore Neufville ‒ also a 2019 alumnus and an analyst at KPMG Global Strategy Group ‒ and two of her colleagues held a masterclass on "designing a value-driven omnichannel distribution model in retail banking". Students had to identify the implications of operational costs on different customer segments and compare them in terms of resulting profitability. The session was an opportunity to get valuable methodological insights into the design of a value-driven distribution model in retail banking and to determine whether the distribution model was aligned with the desired profit model, using a quantitative analysis of customer touchpoints, costs, and other operational key performance indicators.
"They asked us to consider a case they actually had to work on, giving us access to real data and guiding our reasoning, so that we could get a glimpse of what will be expected from us as graduates," says student Halvard Bariller about the Global Strategy Group Masterclass.
Guillaume Tanay said: "The study of distribution channels in services is a topic rarely covered in an operations course, as it is often studied from a marketing perspective. Yet, the design of a value-driven distribution model in retail banking requires highly precise knowledge of the clients' touchpoints at each step of service delivery. Getting such methodological insights from a top-tier strategy consulting firm like Global Strategy Group was a great opportunity to understand and use the tools needed to perform this rigorous quantitative analysis."
Analysing megatrends "Davos-style"
In a third purpose-built case study, students acted as the research arm of a consulting firm preparing a hypothetical Davos 2022 presentation, centred on the reconfiguration of operating models. They explored the global shifts reshaping our world and the implications for organisations and industries, scrutinising the impact of megatrends, such as global warming, demographic shifts, and cybersecurity, as well as issues such as the geopolitical transformation of key operational building blocks (such as supply management), production decisions, the supply-chain footprint, and human processes. The session concluded with a discussion with Gilles Normand, an EDHEC 1986 alumnus and Senior Vice President Electric Vehicles and Mobility Services at Group Renault, exploring the implications of the shift to electric vehicles on battery supply chains, relationships with innovators, the organization of distribution, and maintenance networks, etc.
Students appreciated this forward-looking approach, grounded in the burning topics of our time. "A thorough analysis of megatrends prepares us for the paradigm shift we are about to experience. We feel confident in leading the world into the Next Normal," says student Kaushal Mathur.
The Strategic Decisions in Operations course also covers the transformation of supply chains to reduce the consumption of natural resources, leverage renewables, and recycled materials, and transform supplier relations in order to develop more collaborative initiatives that capitalise on local ecosystems to support corporate strategies.  
"This programme aims to provide students with more than tools: it develops a mindset to shape our future," says Michel Philippart, Director of the MSc in Strategy, Organisation & Consulting. It is a testimony to our ambition to keep this Master one of the best in Europe for students aspiring to a career in Strategy and Consulting.
Photo: Unsplash