Data modelling: testing is rule number one
That is quite funny because two years ago, I had barely touched Excel and I had no idea what a database was! And now? I know how to code with R, I acquired the knowledge to build my own website from…
Reading time :
7 Aug 2020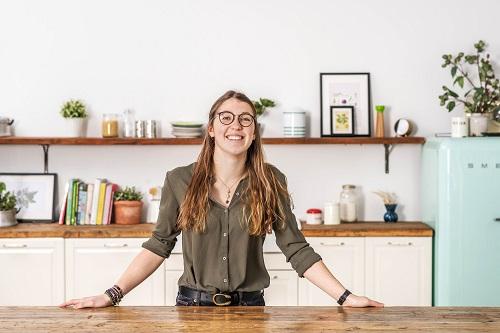 That is quite funny because two years ago, I had barely touched Excel and I had no idea what a database was! And now? I know how to code with R, I acquired the knowledge to build my own website from scratch and have the tools to build a predictive model from A to Z and all that thanks to the MSc in Data Analytics & Artificial Intelligence and the 2-month bootcamp at Le Wagon Lille I had the opportunity to attend.
This master is a big deep-dive in the Data World which is, to my mind, key for the future!
Applied knowledge
In order to apply the competencies I acquired during this final year at EDHEC Business School I decided to do a "Consulting project" for Kaleido, a British Food Start-Up where I did a 6-month internship as Master Thesis. The idea behind the project: to build a predictive model of the food sales in a given shop. This project is a great conclusion for this year since the first part of my thesis consists of a Six Sigma Analysis of the company, where I present what are the current struggles, and what needs to be improved, be it the forecasting system.
There was an important part of data gathering and cleaning to have the right data for the models. There was also a pure data science part to try and find patterns in the data to predict future sales. Thanks to the different courses I had this year, I really have a nice and complete "toolbox" with different types of algorithm and techniques to predict that I could use. My really concrete and interesting work consisted in finding which model applies best and has the best results.
I would say that the main takeaway of this master thesis experience is that you must not hesitate to run several trials to find the right methodology. It's the best way to build the model and find the solution that best suits the needs of a company. You always need to TRY and TEST. The biggest challenge is not in the implementation itself but in gaining an in-depth understanding of the company's need and testing, failing testing, failing until finding the right approach.
The work does not stop there. You can have the best predicting model in the world if you are the only one understanding it. This is not impactful. You really need to build a solution that is going to be useful for your stakeholders: both founders and their team. I try to always keep in mind that they want to receive a smooth and easy solution and presentation, not 1.000 lines of codes.
Learning outcomes
This project merges a lot of concepts I learned this year, working on the thesis on my own helped me understand in all its dimensions how you can lead a data/change management project from scratch. It is quite insightful. Most workshops and deliverables this year were guided by questions or already cleaned datasets, here I was facing a "real-life scenario". Professor Florian Pelgrin, the MSc in DA & IA programme director was always supportive, kindly sharing some of his precious time to advise me on the technical parts and the big turning-points.
This master definitely brought me the perfect hard skills that complete my soft skills. I would like to continue to work in the Food Industry since I think there are a lot of interesting opportunities in this field and especially, in Data with the Blockchain for example. Although my initial plan was to go to New Zealand for my final internship, I know where I want to work. I want to work for a company that makes a positive impact on people and on the environment.
Related resources: 
Meet Edwin Nguyen, MSc in Data Analytics & Artificial Intelligence Alumnus 
DataViz Challenge, first edition
Open innovation: shaping the future of telecoms
Brand new e-learning course on coding
Meet Grigorii Pomazkin, MSc in Data Analytics & Artificial Intelligence Alumnus
MSc in Data Analytics & Artificial Intelligence ranks 2nd in France by QS