« EDHEC, the best experience of my life so far »
WHAT IS YOUR EDUCATIONAL BACKGROUND PRIOR TO EDHEC? Prior to EDHEC, I pursued a Bachelors degree in Computer Science Engineering at Graphic Era University India and later worked as a Software…
Reading time :
29 May 2020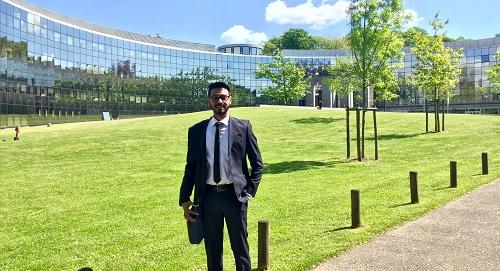 WHAT IS YOUR EDUCATIONAL BACKGROUND PRIOR TO EDHEC?
Prior to EDHEC, I pursued a Bachelors degree in Computer Science Engineering at Graphic Era University India and later worked as a Software Engineer at LG Electronics in India and South Korea for 1.5 years.
WHY DID YOU CHOOSE EDHEC?
Apart from being among the top 20 Master in Management programmes worldwide, EDHEC's MSc in Marketing Management is ranked highly too with close industry ties. Being an engineer aspiring to make a switch to marketing, the concept of the professional immersion year seemed very interesting to get a foot into the new domain before facing the real job market.
HOW HAS BEEN YOUR JOURNEY AT EDHEC?
Life at EDHEC has been so far the best experience of my life. I have met really smart people from whom I have learnt a lot while making friends from across the globe. I have also had the opportunity to work on live business cases with top companies like Dior, L'Oréal and P&G and learn from the industry leaders. I really appreciate how the professors at EDHEC are readily available for discussions and guidance. Outside the classroom, I have been constantly involved in student activities and elected the first Indian Vice President of an EDHEC student association.
WHAT MSC DID YOU JOIN?
For my final year, I chose the MSc in Marketing Management with a concentration in Luxury & Fashion. The track is not limited to the luxury industry but provides you with a premium way of thinking, complementary to any industry or domain.
WHAT ARE THE MAIN SKILLS YOU ACQUIRED AND FEEL WILL BE USEFUL IN YOUR CAREER?
EDHEC MiM Business Management has provided me with a strong foundation for my upcoming career by involving me in diverse business case studies through updated course content. A study at EDHEC has equipped me to be a creative marketer, an analytical business professional, and an efficient communicator while also instilling in me a high sense of confidence.
DURING YOUR PROFESSIONAL IMMERSION YEAR, WHERE DID YOU WORK AND WHAT WERE YOUR MISSIONS?
During my gap year, my first internship was at Lactalis Group in Rennes under Global Category Management and the second internship was at Coty Luxury (Hugo Boss) in Paris under Global Trade Marketing. During both my internships, I was analysing the performance of categories and brands vs competition and consequently working on the Go-To-Market strategy and brand activation.
WHAT ARE THE MAIN  TIPS YOU CAN SHARE ABOUT YOUR INTERNSHIP AND JOB SEARCH?
In my opinion, networking is the key to an efficient internship/job search. I found my first internship at EDHEC campus during a business challenge where I met my future boss. I would also suggest connecting with the alumni to understand their roles and day-to-day missions to further streamline your internship search in the direction of your interests and aspirations.
HOW HAS EDHEC CAREER CENTRE HELPED YOU?
EDHEC Career Centre has been instrumental in my internship and job search. From targeted advice for job applications to regular mock interviews, the Career Centre has constantly helped me at each step.
CAN YOU TELL US ABOUT JOB PROSPECT?
Thanks to the wonderful learning at EDHEC, I have secured my dream job as a "Fast Track Management Program" Trainee at Whirlpool EMEA in Milan. I will be involved in cross-functional and cross-country rotations in Marketing & Sales for next 30 months before settling into a landing role.
DO YOU HAVE ANY ADVICE FOR FUTURE ABROAD STUDENTS?
I would advise the foreign students to experience EDHEC with an open mind and be ready to get challenged both personally and professionally. Further, make optimal use of the strong global EDHEC community which is ready to support you throughout your journey at EDHEC and beyond. Good luck!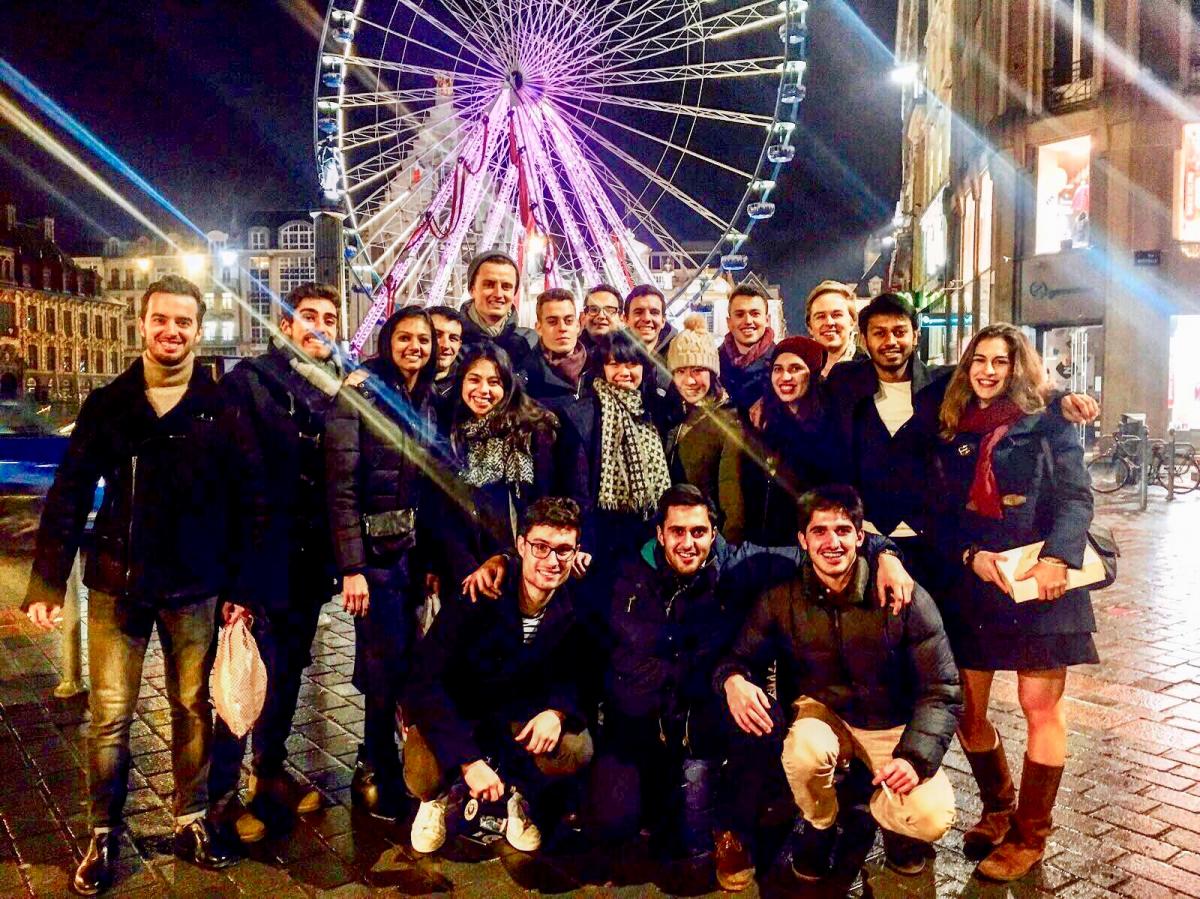 [button size='' type='' icon='' link='https://master.edhec.edu/testimonials' class='']DISCOVER MORE STUDENT TESTIMONIALS[/button]