#MyMBAStory – Sara Van Leuven: Breaking barriers, building dreams
EDHEC's Executive MBA was not just a career booster for Sara, it was a life-changer. Here's her story. 
Reading time :
20 Sep 2023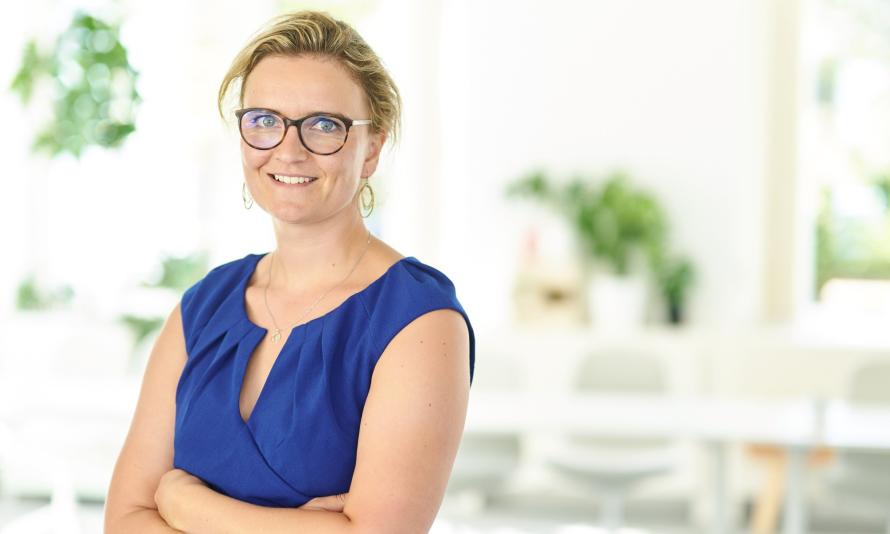 A leap towards success 
Sara, with a strong foundation in civil engineering and a 10-year career as a construction manager, felt an urge for growth. "I had the feeling I was stuck under the 'glass ceiling'. I was convinced the MBA would help me break through and accelerate my career path," she opens up about her motivation to join EDHEC. 
Ranked in the top 40 EMBA programmes worldwide, EDHEC's Executive MBA programme caught her attention. Its strategic location in Paris and Lille and the competitive quality-price balance became pivotal factors. What also resonated with her was the international cohort, making the learning experience rich and diverse. "It's very easy to get there from Brussels, and I also love the international cohort. That makes the exchanges very meaningful." 
Finding the entrepreneur within 
Sara's engagement with the programme is more than academic. Her lifelong dream to start her own business found wings at EDHEC. "I always had the dream of starting my own company, and the MBA gave me the courage and confidence to start. It did much more than accelerating my career; it gave me the chance to take it into my own hands," Sara passionately shares.
Her entrepreneurial spirit shines as she describes her plans for the future, which she is putting into motion through the MBA's final consultancy project. Her new venture focuses on accelerating energy-saving renovations in the construction industry. Her eagerness to experiment and test ideas is palpable. "Experimenting is so important in the early stages of your business. Test your idea as much as possible and adapt if necessary," she advises fellow entrepreneurs. 
"Starting the MBA has been the best decision I made in the past 5 years. I learned a lot from the "general" courses, but even more from the personal development programme which runs in parallel with the academic curriculum. Also, the interactions with the cohort have a tremendous impact value, giving me insights I would otherwise never have. I felt supported by my peers to be the best version of myself. It is so inspiring." 
  Sara Van Leuven
  EDHEC Executive MBA 2023
  Founder and General Manager, Renohub
A rich learning experience 
The Executive MBA at EDHEC was not just a career booster for Sara, it was a life-changer. Through its comprehensive courses and the Transform360 programme, she experienced a profound shift in her thinking and leadership capabilities. Spanning 16 months, this programme is meticulously designed to enhance personal growth, strategic insights, and leadership potential, fortified by continuous feedback, bespoke coaching, and interactive workshops. It embodies the essence of holistic development, enabling participants like Sara to envision and manifest their aspirations. 
A highlight in her experience is the deep bond she formed with her cohort. "We became very good friends. I gained a lot out of the interactions with the group. I learned as much from the people in the group as I did from the courses," she says, emphasising the supportive environment. 
Sara's journey also included insightful business trips to Chicago and Abidjan, exposing her to new perspectives. Insights into how business is done in Africa and the entrepreneurial mindset she encountered were "very inspiring!"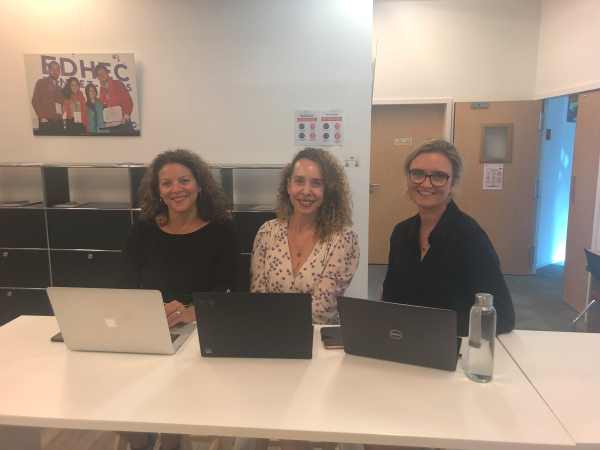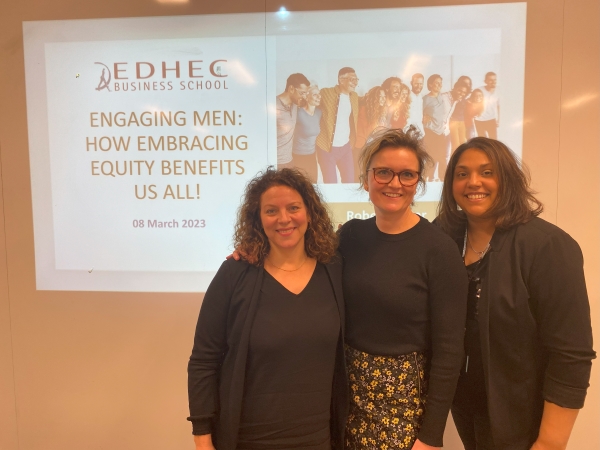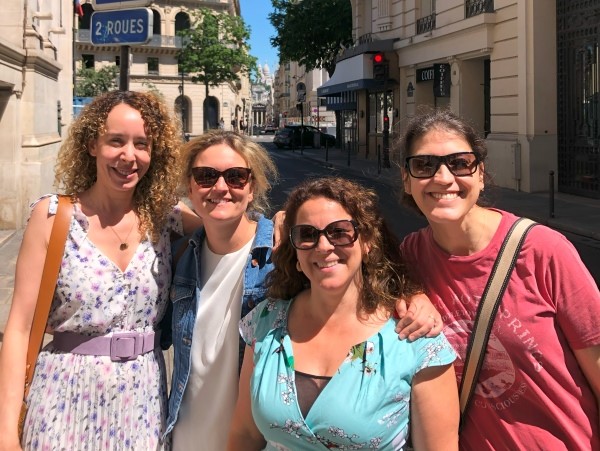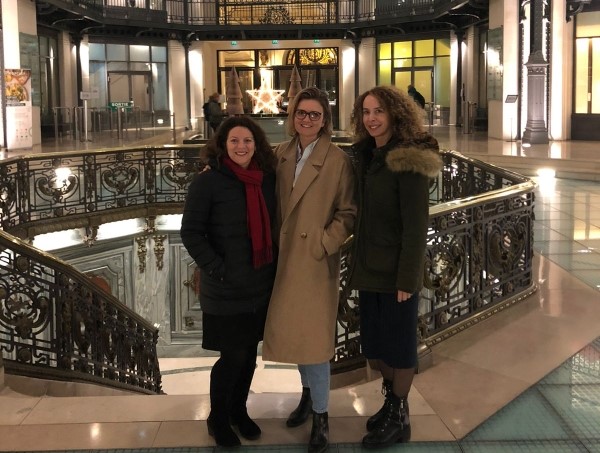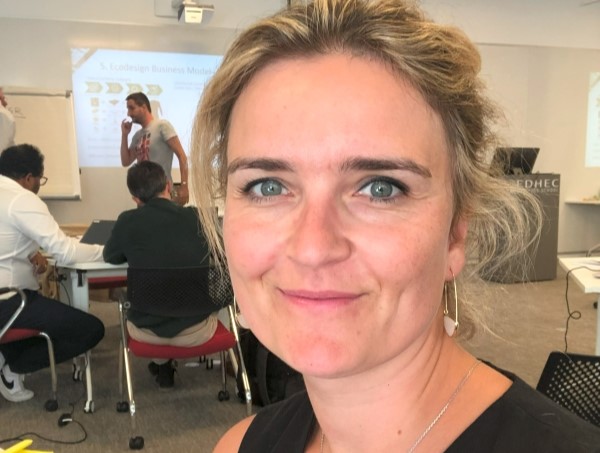 A guiding star for women in leadership 
Being a woman in leadership, Sara has strong views on the importance of leadership development in achieving equality. Balancing career, personal life, and the EMBA wasn't always easy, but her determination and practical approach shine through. "It's not realistic to think that you can keep doing everything yourself. With an EMBA, some things need to be delegated for you to get the best out of it." 
Her advice to other women contemplating an MBA or taking on leadership roles? "Be bold and be brave, you can do anything you dream of. Learn from setbacks but keep your courage to move on!" 
A journey to remember 
Sara's story is an inspiring narrative of a woman's quest to find her true potential. It's a vivid testimony to EDHEC's ability to foster personal growth, fuel entrepreneurial visions, and forge lifelong friendships. Sara's experiences, both in and out of the classroom, reflect the rich and transformative journey that EDHEC's Executive MBA offers. Her story is a powerful inspiration for those who wish to follow their dreams, break barriers, and lead the way.  Today, Sara is the founder and general manager at Renohub, bringing her entrepreneurial dream to life.
Ready to write your own success story? 
Embark on a transformative journey that empowers you to lead, innovate, and thrive in a global business landscape. Don't just dream about success – make it your reality with EDHEC's Executive MBA programme.