New Transform360 programme amplifies leadership and career development in EDHEC Executive MBA
Transform360 features 4 key components which are interlinked and designed to help participants strengthen their leadership skills, competencies, and perspectives.
Reading time :
30 Dec 2022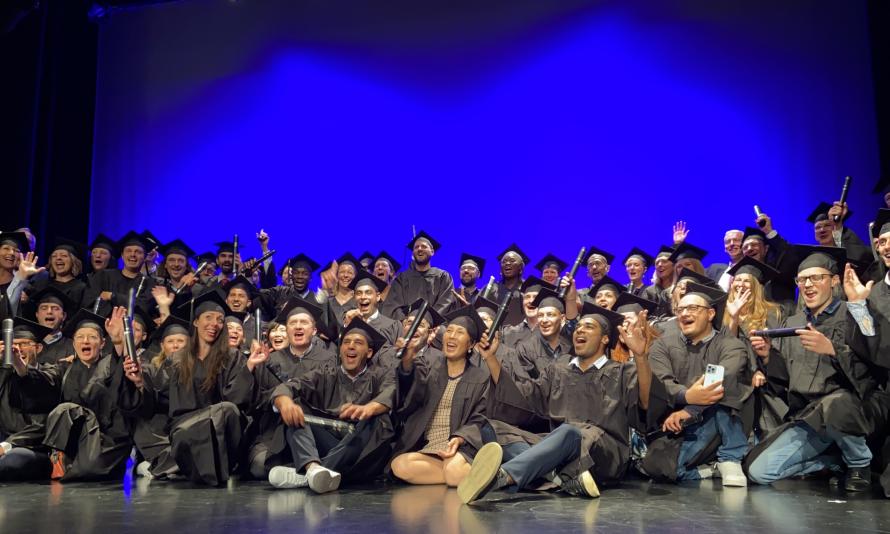 The new Transform360 programme puts the spotlight on leadership and career development , tailored to meet each participants needs and objectives.  It is the unique result of occupational, professional, and management-development experts working together to create a truly transformational EMBA experience.
The programme runs throughout the highly-ranked, EDHEC EMBA and EMBA with Healthcare track (HIT) courses. Transform360 enables participants to develop their self-management, strategic, functional, and relational abilities. Both a highly personalised and collective journey, Transform360 emphasises the importance of continuous improvement and encourages participants to question, challenge, and explore every aspect of their career and leadership development. This allows them to harness their full potential and transform both on a personal and a professional level in order to confidently embark on the next phase of their journey.
Transform360 features 4 key components which are interlinked and designed to help participants strengthen their leadership skills, competencies, and perspectives:
Leadership & Personal Development: Your 360° Coaching Journey 
Essentials for Inspiring Leaders:
14 modules covering 5 core leadership skill sets
Customise your Learning: Transform360 Workshops
The Foundations for the Future component
These components ensure the optimal development of confident, convincing, inspiring, and authentic leadership styles. Senior managers, directors and entrepreneurs are encouraged to reflect, review and re-set the professional and leadership practices that they have applied to date. Do their practices evoke new business strategies needed to respond to foreseeable and unforeseeable events? If not, what skills must they develop to feel more confident and forward-thinking in their decision-making processes?
The Transform360 programme
1. Leadership & Personal Development:
Your 360° coaching journey The Leadership & Personal Development module affords participants the space, time and support to reflect, refine and enhance their leadership capabilities. It is based on a combination of 360° assessments, continuous feedback, and follow-up, supported by intensive individual coaching sessions.

2.    Essentials for Inspiring Leaders
This is a series of 14 modules covering 5 core leadership skillsets that blend individual, collective and interactive methods. It is designed to strengthen and enhance core leadership skills and mindset so that EDHEC's EMBA participants will be prepared to lead with confidence, conviction, and agility, even during very complex circumstances.
3.    Customise Your Learning: Transform360 workshops
The EDHEC EMBA experience is focused on helping participants build the necessary vision, skills, and abilities required to deliver a profound personal and professional transformation. The Transform360 elective workshops enable participants to tailor their leadership and professional learning journey in order to align it with their strengths and objectives. This enables them to evolve into authentic, agile, and accomplished leaders. 

4.    Foundations for the Future
The Foundations for the Future component focuses on building, strengthening, and expanding the professional network of cohort members. It helps develop personal branding while senior leaders and experts provide inspiration and insight into the latest business and leadership trends across industries. This component is tailored and flexible according to your professional situation and aspirations.

Inge De Clippeleer, Associate Professor and Head of Faculty Management and Humanities at EDHEC Business School, teaches Team Management, Career development, and Leadership. Inge is the most significant contributor to the development of the innovative Transform360 approach at EDHEC. During a recent interview, she stated that:  
"A key strength of the Executive MBA at EDHEC is the intense focus on personal and professional development and this is an area which is highly valued by our participants. As a Business School that strives to remain innovative, relevant, and inspirational, we must take the time to stop and reflect in order to determine how this can be strengthened even further.  Our underlying motivation is to help you transform, not change, but transform and improve, adding layers of strength, skills, inspiration, and determining how to really provide you with the opportunity to grow and optimally impact your company. In order to be impactful leaders, participants need to go further than acquiring business skills such as finance and strategy. It's a lot broader and should include all of the essential foundations that help you develop on 4 different levels: Self-management, functional, emotional, and strategic. You are only as strong as the amount of balance that you have."
Leadership skills for the future
According to the Financial Times' second annual chief learning officer survey (2022), companies around the world will be increasing their spending on executive education programmes for their employees. Nearly 75% of respondents cited leadership as being the most important topic for training, with respondents being primarily leadership development heads, chief HR officers, chief learning officers, HR directors, or in similar roles.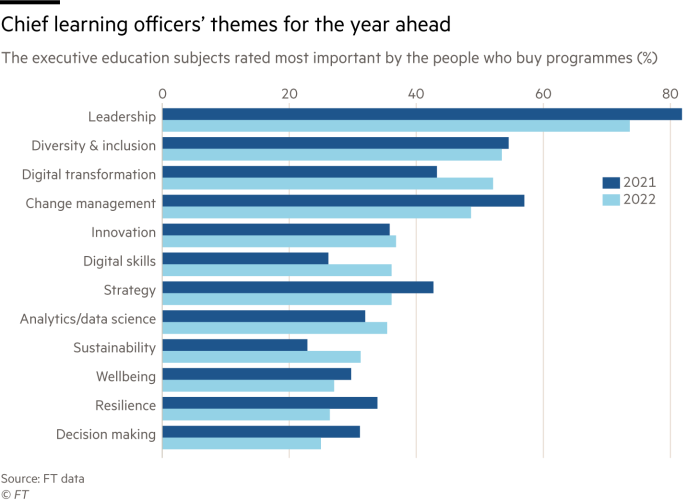 The unique Transform360 approach to leadership and career development is a progressive upgrade to the already highly acclaimed Executive MBA at EDHEC. It comes as a response to company needs for enhanced agile leadership on an international scale, increasingly unpredictable socio-economic circumstances such as those brought on by the recent pandemic, and EMBA participants' evolving ambitions. This greatly customisable approach, coupled with the complete EMBA curriculum, an experiential approach to learning, business trips, a consulting project, and EDHEC's academic excellence, promises participants an exceptional 360° transformational experience, both on a personal and professional level.
"We can all testify to how this experience has changed us, both personally and professionally. Beyond the academic knowledge, we learnt to be attentive to ourselves (as our body and mind are our first assets). We also learnt to be creative, innovative, and above all…to believe in our abilities."
stated Julie Konde Rayez, EDHEC MBA alumna, Compliance Director, Internal Auditor, Legal & Data Protection Officer, Groupe Satec, during her graduation speech.  
"When I chose to do this EMBA, I was not just looking for a degree. I wanted to engage in a deeply evolutionary process… and that's what I found at EDHEC! This idea of transformation shows in the curriculum, with a strong focus on coaching and personal development, with the consulting project – an opportunity to put our newly acquired knowledge and skills into practice – or with the global business trips – in Vietnam or in Seattle in my case – that fuel our large-scale vision of business dynamics and trends. When you join EDHEC EMBA you join a lively and tightly knit network. Since the very beginning of the programme, I have felt like I was part of a new family." 
Vito Cavaliere, EDHEC MBA alumnus 2017, Head of Listed Assets, BNP Paribas
Develop your capacity to lead with confidence and authenticity
The EDHEC EMBA is a 16-month part-time programme designed to equip you with the insights, knowledge, and personal resolve to lead the transformation your career and your business need:
Refine your strategic, financial, and business leadership competencies. 
Challenge your perspectives and develop new ways of thinking. 
Build an international network of experienced professionals.