The EDHEC Executive MBA climbs 11 places in the Financial Times 2019 global ranking
The Financial Times published today its latest global ranking of Executive MBAs, positioning EDHEC in 69th place worldwide, up 11 places from a year earlier. The constant gains made these last three…
Reading time :
18 Nov 2019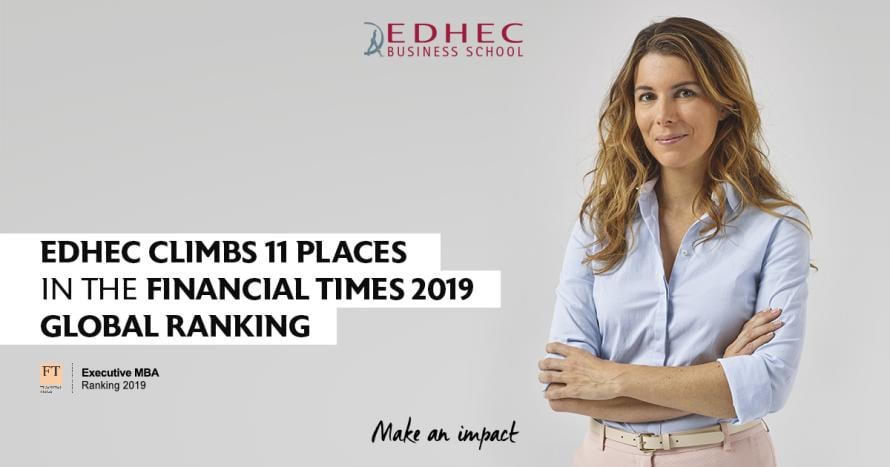 The Financial Times published today its latest global ranking of Executive MBAs, positioning EDHEC in 69th place worldwide, up 11 places from a year earlier.
The constant gains made these last three years prove that the EDHEC Executive MBA continues to evolve positively in supporting the career transformation of participants and developing innovative learning experiences.
This improvement is consistent with the wider gains generally being made by EDHEC Business School programmes in global rankings.
Discover the full ranking here.