Everything You Need to Know About EDHEC's Global MBA Scholarships Policy
Scholarships and financial aid are critical factors to look at carefully when you are considering investing in executive or continued education.
Reading time :
21 Nov 2022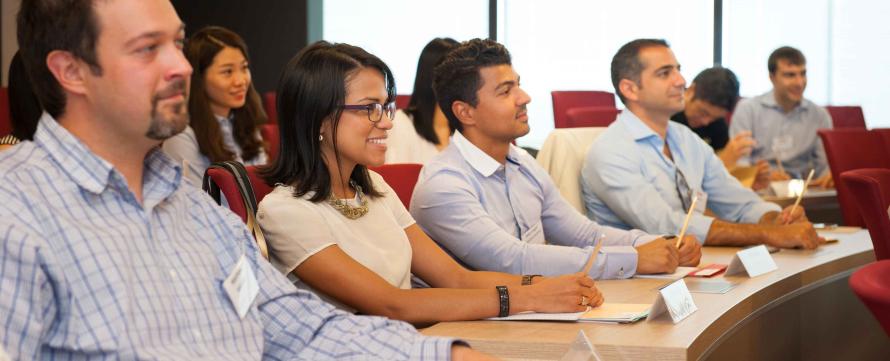 Did you know that one of the top factors considered when candidates are choosing their MBA are the availability of scholarships and financial aid? If you have decided to pursue an MBA, choosing the right programme is often a decision based on extensive cost-benefit analysis between tuition, scholarships, school reputation, and return on investment. However, the scholarship policies at many business schools are often vague and confusing.
The life-changing decision of applying to a full-time MBA programme can be even more complex because of ineffective communication and unclear or even complete absence of readily available information on scholarship policies. EDHEC's Global MBA programme takes a unique and refreshingly clear approach on scholarships.
A Scholarship is an Award, Not Extra Work
Here at EDHEC, we understand the stress of maneuvering through many applications and policies when applying for your MBA. That's why simplicity and clarity are key goals when it comes to planning your MBA budget with EDHEC's Global MBA. Our innovative, transparent, and guaranteed Global MBA scholarship programme, which includes 5 categories, ensure that you don't have to do extra work when it comes to understanding if you will get a scholarship and what the amount will be. There is no extra application to fill in to apply for one of our scholarships. If your application shows that you qualify for any one of the available options we offer, you will automatically be awarded the corresponding award.
Through the EDHEC Global MBA scholarship policy, your tuition amount can be reduced within a range of 20 to 50 percent.
Our Global MBA Scholarships
EDHEC prioritises diversity, quality, and integrity. So our scholarships are designed to provide easily accessible assistance to qualified candidates who can contribute to the diverse, impact-driven learning environment we foster. In our bid to maximise diversity, we make sure that our policies directly select matching individuals internationally with significant potential after our program. EDHEC is dedicated to providing quality business education to students from all walks of life with valuable insights and potential.
EDHEC Global MBA currently offers the following scholarships:
Excellence: up to 50% reduction in tuition for applicants who have a GMAT score of +650 (or GRE/TAGE MAGE or Executive Assessment equivalent)
Women in Leadership: up to 50% reduction in tuition fees to encourage and support gender diversity from the classroom to the boardroom
French Nationals & Residents: up to 50% reduction in tuition for French nationals or candidates who currently live in France (with a valid residents permit)
Cultural Diversity: 20% reduction in tuition to encourage and support international diversity and inclusion in our cohort*
Make an Impact Scholarship: 20% reduction in tuition based on your potential to 'make an impact' on the UN Sustainable Development Goals
If you have already secured a scholarship like the "Cultural Diversity" award, it is possible for you to upgrade your award for more financial aid by, for example, updating or submitting an impresssive GMAT score, making you eligible for the "Excellence" award. On top of the scholarships, EDHEC also offers a Prompt Payment Reduction of 5% if you pay your first tuition installment within two weeks of acceptance, as an added way to help lower costs.
Are you ready to transform your career?
Download the brochure to find out how the EDHEC Global MBA will give you the tools, knowledge and confidence you need to accelerate your international career