EDHEC GLOBAL MBA ANNOUNCES NEW ACADEMIC EXCHANGE PARTNERSHIP WITH CEIBS IN CHINA
Exchange provides unique opportunity to experience a multicultural education and build a professional network at globally-recognised institutions in France and China
Reading time :
20 Sep 2021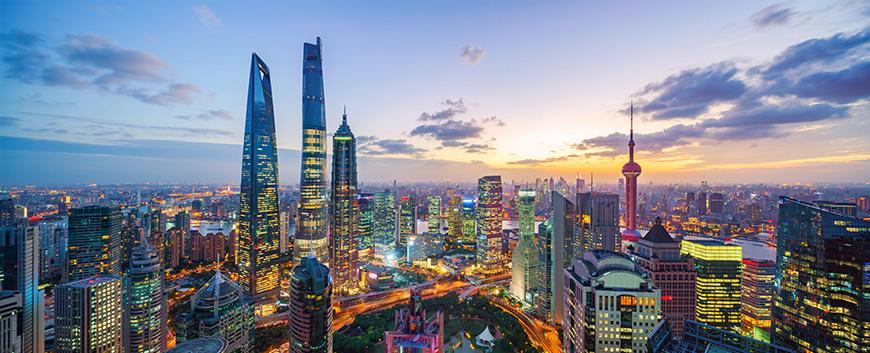 EDHEC Business School is proud to announce that we have signed a new academic exchange partnership with CEIBS (China Europe International Business School) for the Global MBA. CEIBS was co-founded by the Chinese government and European Union (EU) in 1994 and its full-time MBA is consistently ranked as the best MBA in Asia by prestigious Global rankings including The Financial Times (2021).
EDHEC Global MBA programme now offers optional semester in China
This new partnership will enable participants of EDHEC's Global MBA programme to extend their experience with a fall semester exchange at CEIBS Shanghai campus, while students from CEIBS can join EDHEC's top-ranked Global MBA in Nice for the spring semester.
According to Global MBA Programme Director, Sandra Richez, the new exchange further enriches and enhances the personalised experience for future Global MBA participants in a key international region.
"Our MBA programme is built on providing a highly personalised, diverse and international experience for our participants. The addition of the CEIBS academic exchange to our existing options offers our students the chance to develop in-depth knowledge and to build their professional network in of one of the most important economic regions in the world. The exchange extends the EDHEC MBA experience by 6 months and allows them to experience the exciting Asian business environment first-hand after completing their 10-month programme with us in France."
Global exposure and intercultural experience guaranteed
During their exchange semester, CEIBS students will be able to take courses in Strategic Foresight, Sustainable Finance, Alternative Investments or Agile Leadership to name a few. Outside of class, they will be able to discover the renowned culture and lifestyle of the French Riviera with EDHEC classmates from around the world.
Richard Perrin, Associate Dean for International Relations at EDHEC Business School described the new CEIBS exchange as "being a unique opportunity for both EDHEC and CEIBS MBA participants to experience a multicultural education at two globally-recognised and accredited institutions."
The EDHEC MBA programme is a highly personalised experience which includes electives, a specialisation track, an 8-week tailored MBA project in addition to the option to extend (or fast-track) the 10-month programme with internships or the new CEIBS exchange. Existing exchanges are available with Columbia in New York, NUCB in Nagoya and IPADE in Monterrey, Mexico.
Are you ready to transform your career? 
Download the brochure to find out how the EDHEC Global MBA will give you the tools, knowledge and confidence you need to accelerate your international career