Meet the EDHEC Global MBA cohort 2023-2024: where talent meets diversity
As the academic year kicks off, EDHEC proudly welcomes the newest cohort to the Global MBA programme. This year's group of participants reflects our unwavering commitment to diversity and equity.
Reading time :
10 Sep 2023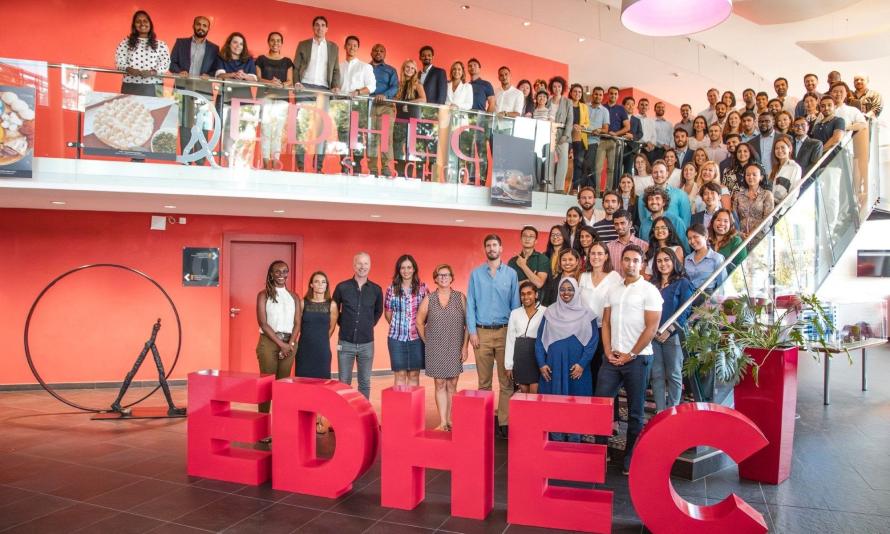 Empowering leadership through diversity 
Our 78 participants represent 29 nationalities. Through a rigourous selection process and scholarships to encourage talent from around the world to apply for our Global MBA, our admissions team has put together a diverse group of smart and ambitious participants, an array of cultures, experiences, and professional backgrounds. And with 47% of the cohort being women, we are getting closer to our goal: gender parity - from the classroom to the boardroom.  
Marissa Grice, from the US, who has just started her transformational journey here in Nice, shares that: "I'm truly excited about the diversity in our cohort. I firmly believe there's strength in diversity. This opportunity allows us to grow both inside and outside the classroom, learning from each other in both professional and social settings." 
In 2023, the Financial Times ranked the EDHEC Global MBA 6th in in the world for international mobility in terms of international career opportunities. This is the result of our commitment to crafting an experience that's both globally-minded and individually tailored. 
EDHEC's Global MBA programme director, Sandra Richez, emphasises the invaluable experience of "working day-in, day-out with people from different cultures, countries, professions, and industries." This exposure, she believes, cultivates "authentic, inclusive, and ethical leaders" whose global mindset is highly sought after by employers worldwide. 
The importance of diversity goes beyond mere acknowledgment. It's about understanding its tangible impact on businesses and careers. As noted by Forbes and corroborated by studies from the Boston Consulting Group, diverse leadership significantly enhances innovation, revenue, and overall company performance. In the face of unpredictable global crises, a leadership that's agile, forward-thinking, and diverse is the key to resilience and long-term success.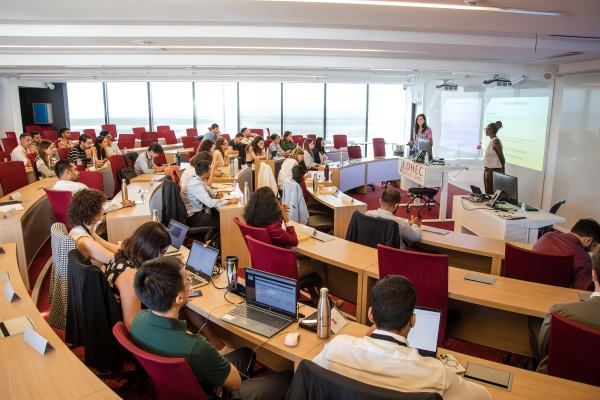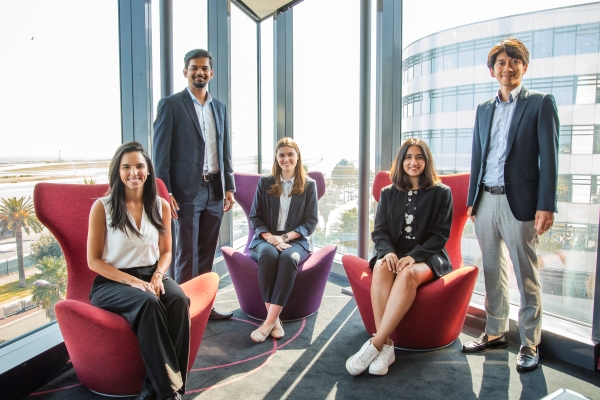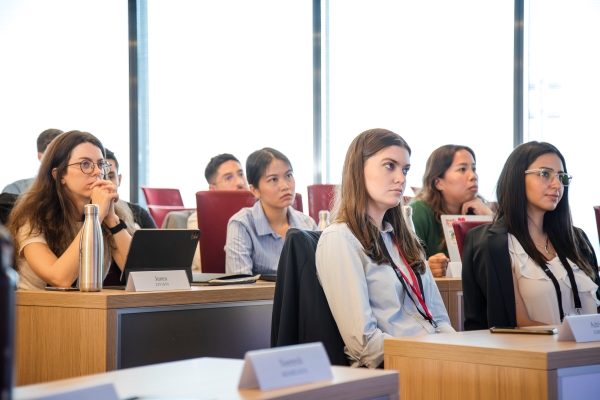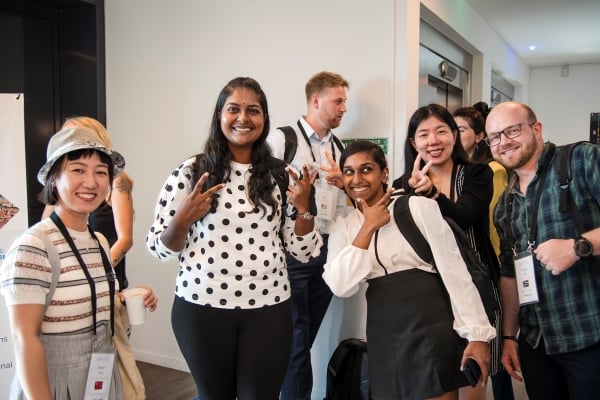 Spotlight: Diversity in numbers 
Nationalities: The Global MBA 2023/24 cohort embodies internationalisation at its best, with participants from 29 countries from South Asia to North America, including Guatemala, Ivory Coast, Japan, Lebanon, Singapore, South Africa, and so many more....
"I was eager to join a programme that would enhance my understanding of business and transform my localised experience into a global skill set. The Global MBA is incredibly diverse and international. I'm confident it will help me achieve my goals." said Zachary from Canada.   
Gender balance: With 47% of our MBA participants being women, the new cohort shows our committment to gender parity and our aspiration to educate the next generation of women leaders who can redefine the business landscape. 
Professional experience: With an average age of 32 years, this year's cohort represents a spectrum of industry expertise: From early-career enthusiasts with 3-4 years of experience to experienced professionals boasting more than 15 years in the field. We are looking forward to them all sharing with and learning from each other. 
As we welcome the 2024 cohort, we are not just welcoming students - we are welcoming the future of business. At EDHEC, we believe in the transformative power of diversity, and we eagerly anticipate witnessing how these budding leaders will leverage this asset to influence and reshape the business landscape.  
Will you be part of our next cohort?  
Explore the EDHEC Global MBA programme and embark on a journey towards unparalleled opportunities and transformative experiences.