EDHEC inks an exchange partnership with HSE St Petersburg University
Dean Emmanuel Métais, and Richard Perrin, Associate Dean for International Relations welcomed, last week, a delegation from the prestigious National Research University Higher School of Economics …
Reading time :
23 Mar 2018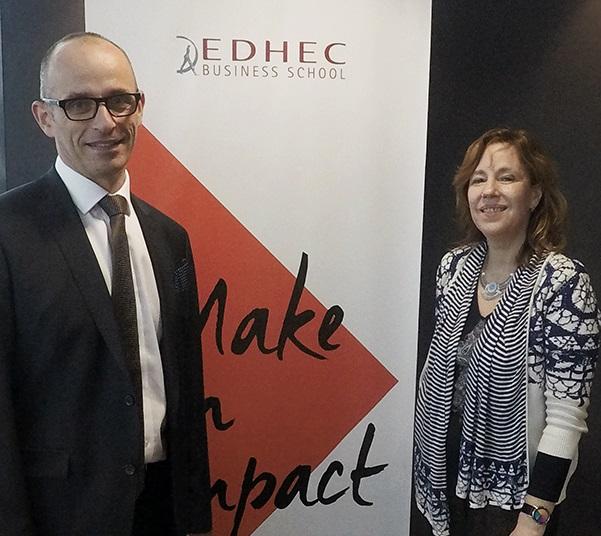 Dean Emmanuel Métais, and Richard Perrin, Associate Dean for International Relations welcomed, last week, a delegation from the prestigious National Research University Higher School of Economics (HSE) - Saint Petersburg.  The delegates were given a tour of the EDHEC Business School, Nice campus, and met for a series of discussions with Dean Métais and the School's International Relations Department.
The signature of an exchange partnership between EDHEC and HSE Saint Petersburg extends EDHEC's global reach by opening discussions for double degree programmes at the Bachelor and Master levels and for the opportunity of faculty exchanges. Both institutions hope to conclude these discussions in the coming months.
EDHEC has a strong reputation for its international outlook which is reflected in its academic partnerships with prominent business schools and universities worldwide.  HSE Saint Petersburg is Russia's leading research university in the fields of economics, management, social sciences and humanities. It belongs to a select group of Russian academic institutions that are members of the Global Competitiveness Program; an initiative aimed at joining the ranks of the world's top research universities. The exchange partnership with HSE Saint Petersburg will strengthen EDHEC's position as the top-ranked school worldwide for the study of finance and business management.
Richard Perrin, Associate Dean for International Relations, added: "As a leading research institution in Russia, HSE St. Petersburg offers a wide range of undergraduate and graduate degrees, including several programmes taught in English. Thanks to this new partnership, many EDHEC students will have a unique opportunity to learn about the Russian economic landscape and to discover the latest international business trends from within Russia's most elegant city."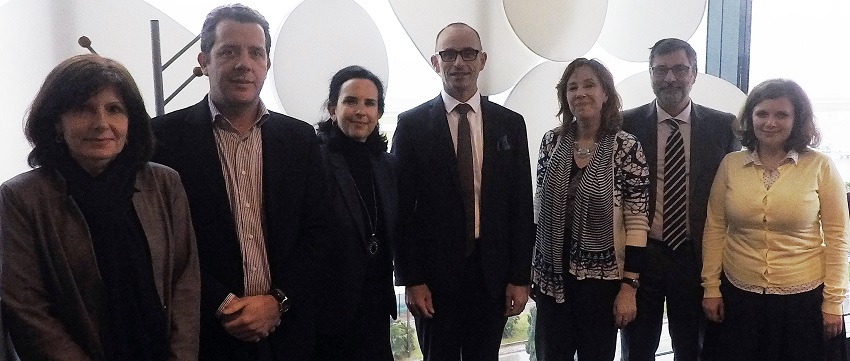 Representatives from HSE Saint Petersburg were: Professor Elena Rogova, Dean of the School of Economics & Management; Professor Elena Shakina, School of Economics and Management – Department of Management; and Professor Angel Barajas, Head of the Department of Finance.
In addition to Emmanuel Métais and Richard Perrin, representatives from EDHEC Business School were: Professor Loick Menvielle, Associate Professor of Marketing, Ms Caroline Darrigues, International Relations Manager, Masters, and Ms Sophie Simard, Head of International Development.