"EDHEC is one of the best experiences of my life!"
Daniel Correa Mejía, Colombian, picked EDHEC's MSc in Marketing Management, concentration Luxury & Fashion. A choice that gave him a new start. He tells us why and how. WHAT WAS YOUR EDUCATIONAL…
Reading time :
15 May 2019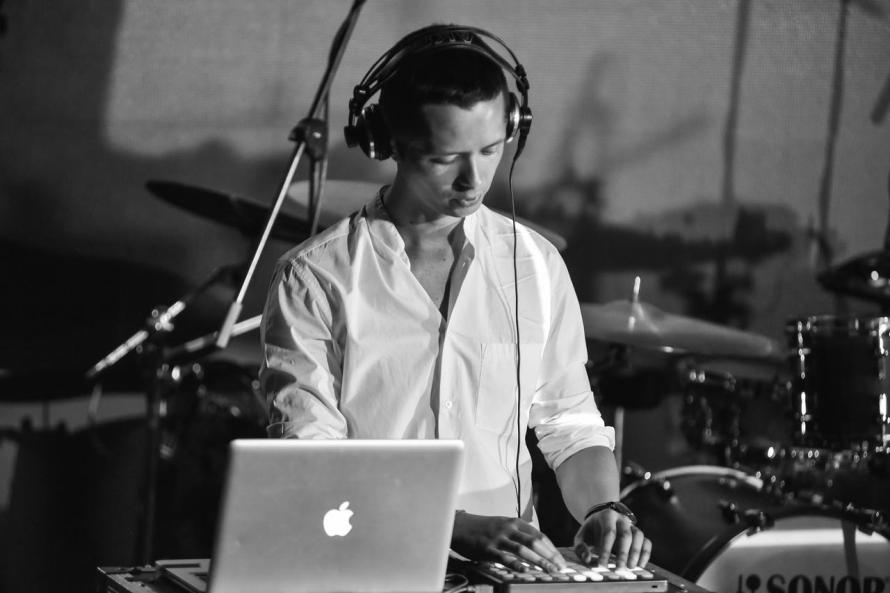 Daniel Correa Mejía, Colombian, picked EDHEC's MSc in Marketing Management, concentration Luxury & Fashion. A choice that gave him a new start. He tells us why and how.
WHAT WAS YOUR EDUCATIONAL BACKGROUND PRIOR TO ATTENDING EDHEC?
According to a friend of mine, I'm a Polymath, many interests in a wide range of areas. Music, entrepreneurship, and politics have been my main interests. Creativity is the link between all of them.
Some years ago I started by exploring music and eventually, I had a dream, to release a music album, so I studied Music with an emphasis on Audio Production at the University of Los Andes in Bogotà. In between, I co-founded a start-up project, Larefe studio. We were very creative, but we lacked the business focus. So I went on to study a BBA at Los Andes Business School.
After my BBA, I wanted to keep on exploring, so I joined politics and had the opportunity to become a junior advisor to the Minister of the Interior for more than a year. Working with the government allowed me to learn how to mediate in scenarios of conflict, to travel to remote places around my country. It opened my heart to my country, to my roots. It was intense and formative. Then, in parallel and after seven years of different ordeals, I finally released an album on all streaming platforms: 'Latente' with my band E C O… I was in peace with myself. I could move on and open a new chapter of my life and creativity. This new chapter was coming to EDHEC.
WHY CHOSE EDHEC?
For several reasons, in terms of the context, studying in Europe presented a different configuration.  The culture, the architecture, the cuisine, the history, the landscapes and the opportunity to learn a new language assembled a quite exciting journey.
Also, entrepreneurship is a challenge I'd like to overtake. I was thrilled when I found out that entrepreneurs founded the school. The DNA of entrepreneurship runs through the academy, it was one of my criteria when selecting a school. I also chose EDHEC for bringing theory and practice together through case studies, company partners and Career Centre events.
Finally, I picked the MSc in Marketing Management because as an artist, I wanted to stay close to creativity, and marketing is the field that can work hand in hand with art. I chose Luxury as it stands for something that goes beyond the product. An idea, a symbol, something aspirational that some people look up to, and for me that is music.
WHAT ARE THE MAIN TAKEAWAYS OF THIS PROGRAMME?
Throughout the programme, I gained an understanding of how to create innovations in line with the brand´s DNA and the client´s needs, to enable its sustainable development. I also learned to build a strong communication strategy with an emphasis on digital marketing. On a more personal level, I developed my social skills. Because, when you are far from your home country, you need to get out there! It's an exciting challenge.
WHAT IS THE NEXT STEP FOR YOU?
I have found a six month-internship at L'Oréal, luxury division of Armani Code as an assistant marketing project manager. I feel this opportunity is a way back to my roots. There is a parallel between the worlds of perfume and music. The product is not visual, therefore for me, it stands as an aspiration, while there has to be a strong consistency between the end product and the visual queues. The art in an album is indispensable as well as the packaging for perfumes; they merge to represent an idea.
DO YOU HAVE ANY ADVICE FOR FUTURE EDHEC STUDENTS?
Dig deep into what you like, and you will find your way. Open yourself to the experience of being at EDHEC: enjoy the academy, all the people that make the school possible, and all the crazy events!
I found a family here, making close friends.
EDHEC is a refreshing and unexpected start for me. The new start I was looking for. It's one of the best experiences of my life!
Related resources:
Meet Temitope Ayorinde, MSc in Marketing Management graduate
Meet Santiago Fandiňo, MSc in Marketing Management graduate
Meet Zoé McClay, student in master 2, programme Grande école
Some virtual career advice from EDHEC MSc in Marketing Management Alumni
A programme director at the top of her game
Design thinking applied to marketing: the art of taking your shoes off to walk the customer's journey
The evolution of business models in the video-game industry