EDHEC-Risk Climate: the second newsletter is out!
Reading time :
3 Nov 2023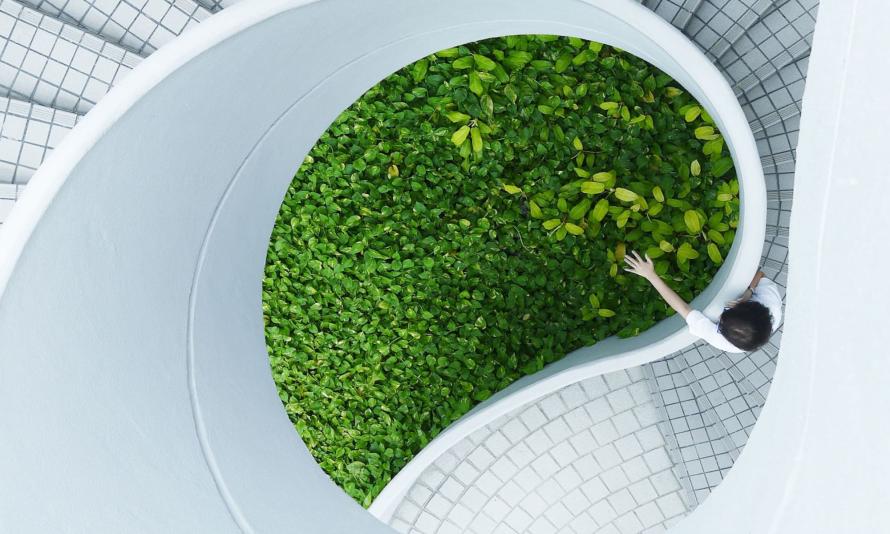 In October 2022, EDHEC-Risk Institute became EDHEC-Risk Climate Impact Institute (EDHEC-Risk Climate) reflecting the commitment of EDHEC Business School to advancing the integration of sustainability imperatives across economic activities.
Its second newsletter has just been released (Oct. 2023), providing a wealth of valuable content, including articles, research findings, and project updates on the most current issues in sustainable finance. Read the EDHEC-Risk Climate news dedicated to this newsletter.
Editorial - Why We Need a New Generation of Climate Scenarios
Riccardo Rebonato, Scientific Director of EDHEC-Risk Climate and EDHEC Professor opens the editorial, with an article entitled "Why We Need New Climate Scenarios", and explores the pressing challenges posed by climate change and the crucial need for new finance tools to address these unprecedented issues... read this editorial
Six Questions on Internal Carbon Pricing
Gianfranco Gianfrate, Programme Director, EDHEC-Risk Climate, EDHEC Professor, gives its views on internal carbon pricing (ICP), as understanding ICP becomes all the more relevant for corporates and investors alike with the recent inclusion of ICP in the cross-industry metrics related to the guidance of the Task Force on Climate-related Financial Disclosures (TCFD)... read this interview
Sustainability reporting and material delusions
Frédéric Ducoulombier, Director of the EDHEC-Risk Climate Impact Institute, addresses recent developments in Environmental, Social, and Governance (ESG) reporting. He sheds light on the meaning of materiality in a sustainability context and the concept of "double materiality"... read this interview
Green Labelling: How Valuable is the SFDR Categorisation?
By Bernd Scherer, Head of Quantitative Portfolio Management, ADIA and Milot Hasaj, Senior Quantitative Analyst, Hauck-Aufhäuser-Lampe Asset Management. The European Union Sustainable Finance Disclosure Regulation (SFDR) aims to increase transparency on the integration of sustainability risks and the consideration of sustainability impacts by the financial services sector... read this article
Recent EDHEC-Risk Climate Publications
The Impact of Climate Change News on Low-minus-High Carbon Intensity Portfolios
Pioneering work has examined the link between climate news and equity market returns with a view to isolating "climate beta" that could be used to construct climate-risk hedging portfolios. This study, which benefited from the support of Amundi, applies the latest natural language processing methods to construct climate news indices from newspaper articles. It uncovers a statistically significant negative relationship between climate concerns and the performance of high carbon intensity portfolios. It also finds evidence that these concerns impact the longer-term performance of low minus high carbon intensity portfolios. However, the size of the economic impact has disquieting implications... read this publication
Asleep at the Wheel? The Risk of Sudden Price Adjustments for Climate Risk
A large number of studies has failed to date to identify a robust and economically significant climate risk premium or climate beta, either at the aggregate or at the sectoral level. The author examines several explanations of why this may be the case, and finds that a mispricing of climate risk is the most likely explanation. If this is true, price adjustments will eventually occur, either in a gradual or in an abrupt way. This is a novel source of risk, which should be on the radar screen of long-term investors... read this publication
EDHEC Research Insights supplement with IPE
The April 2023 issue of the EDHEC Research Insights supplement to P&I is a "climate and finance" dedicated edition featuring contributions on the modelling of climate change for financial analysis, the development of a forward-looking measure of transition risks, and the detection of the impact of climate change on asset prices. Along with four contributions by EDHEC-Risk Climate Impact Institute, the supplement includes articles by researchers from EDHEC Infrastructure & Private Assets Institute and Scientific Portfolio (an early-stage technology initiative continuing the investment analysis and portfolio construction legacy of EDHEC-Risk Institute)... read this publication
This second EDHEC-Risk Climate newsletter features more content: a selection of academic publications, of industry publications, videos of presentations and webinars replays, news, a press review...