EDHEC's LL.M Law & Tax Management: a highly specific curriculum that blends theoretical knowledge with practical application
Karim Fakher joined EDHEC's LL.M. in Law & Tax Management in 2022 to advance his career in the intersection of law and taxation. He shares his experience of the programme, delivered in partnership with the EDHEC Augmented Law Institute. He will join Publicis Group as Procurement Contracts Lawyer in June 2023. 
Reading time :
23 May 2023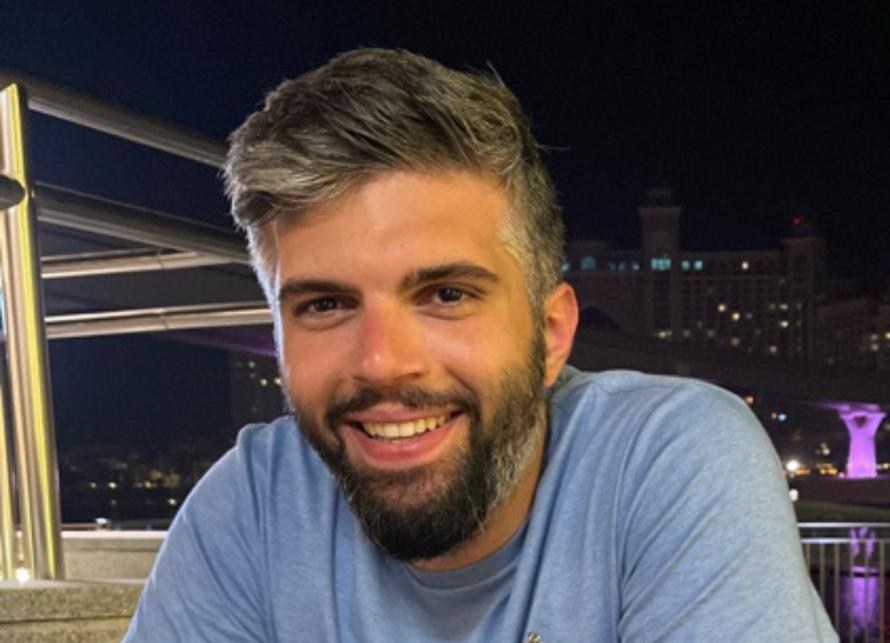 What was your background prior to joining EDHEC's LL.M. in Law & Tax Management? 
I was a Junior Contracts Manager at HAPCO, one of the leading contracting companies in Saudi Arabia. 
What motivated you to finish your master's studies in France? 
France is known for its high-quality education system, diverse study programmes, and of course, its rich cultural history. Although my two years in Saudi Arabia were an enriching experience from which I learned a lot, it was time for me to find a different path where I could put my new skills to good use. That is why I decided to put my professional life on hold and go back to school. Indeed, in September 2022, I decided to follow the LL.M. Law & Tax Management at EDHEC Business School, allowing me to gain more exposure in the European market. 
If you had to pitch the programme, what would say?
 
If you are looking for a once-in-a-lifetime opportunity to advance your career in the intersection of law and taxation, then joining EDHEC's LL.M Law & Tax Management is here to precisely equip you with the specialised knowledge and skills you need with its highly specific curriculum that blends theoretical knowledge with practical application. It is a programme that is tailored to provide students with a thorough understanding of the complexities of tax law and its management, making them invaluable assets to their future employers. 
What aspects of the LL.M. programme did you enjoy the most? Your favorite class? Professor? Why? 
I mostly enjoyed the advanced learning process that was provided to us by Its one-of-a-kind Augmented Law Institute, an initiative created by EDHEC Business School to position the know-how, skills, and function of the legal profession at the heart of corporate and societal transformation processes. The class I enjoyed the most throughout my year at EDHEC Business School was Drafting & Enforcing International Contracts taught by Mr. Allastair Mace, a passionate professor that offered us deep knowledge about this subject, in an interactive yet entertaining way. His approachability towards his students is what makes him a great mentor, providing us with guidance and advice about our career paths, encouraging critical thinking, and lastly, working on our communication skills, since law involves complex terminology and concepts, thus, being able to convey these clearly and effectively is crucial. 
For the personalisation period, you joined the learning expedition dedicated to entertainment in Bulgaria. What are the highlights of this trip? 
This learning expedition provided work-integrated learning opportunities and got me out into the world of entertainment, which I am fond of. One of the highlights was developing our awareness of workplace culture and also enhanced our critical workplace skills through various workshops, indeed, it encouraged us to build our own internal motivation and work together fostering collaborative teamwork with my fellow classmates. Moreover, visiting Gameloft was extremely interesting and fun, where experts shared with us the process of designing and producing video games as well as user acquisition marketing and building businesses through data science. Throughout the entire trip, we were accompanied by a member of Studio Zmei, one of the leading animation studios in Bulgaria. They also held a conference about the science of branding and communication in the field of animation which I found very beneficial. Lastly, it is important to note that this learning expedition wouldn't have been top-notch if it wasn't for our instructor, Professor Guergana Guintcheva, who gave her all to introduce us to Bulgarian culture and Its beauty. 
Where will you do your end-of-studies internship? 
I am planning on staying in France. It is the main purpose behind all of this project. 
You grew up in Lebanon. You chose to come and study in France. Why this study destination? How did you adjust to the French lifestyle and Lille? 
Basically, it was a natural call since I was born and raised in a francophone country, where the lifestyle is very similar to France's, and we as Lebanese always felt a special relation to France. Nonetheless, France has one of the best education systems in the world and offers a great study experience bringing together cultures from all over the world and allowing you to gain cultural perspectives. 
What has been the greatest opportunity you have had at EDHEC so far? 
First and foremost, I'd like to highlight our excellent teachers who possess a high capacity for connectedness and who are able to weave good relationships with their students through their availability and professional guidance. Also, it helped me build my self-awareness on the European market and is a way to leverage promising career prospects through extracurricular activities and a variety of learning expeditions. 
Can you tell us about the career services you benefited from? 
The Career booster assessment center is specifically designed to help us define and achieve our career goals. It considers specific needs and objectives according to our stage of professional development and matches us with the requirements of the employment market. 
What are your career aspirations? 
I aspire to become a corporate counsel in one of the leading companies in Europe. Moreover, working as a corporate counsel can open doors to other roles within the organization, including non-legal roles, since some in-house lawyers go on to take on executive roles like CEO or COO. 
EDHEC's motto is: Make an impact. How do you intend to make your impact?
Impact can come in many forms and sizes. No one should underestimate the value of small actions and individual contributions. Often, they are the first steps toward significant change. Personally, I would like to focus my impact on initiating new ideas and originating new concepts through the set of skills I've acquired at EDHEC Business School. As I learn more and as situations change, I am willing to adapt my approach, since the most effective strategies for making an impact often evolve over time. 
If you had three words, to sum up your EDHEC experience, what would they be? 
Diversity, Opportunity, Creativity. 
What advice would you give someone who is thinking about applying for the programme? 
When applying to EDHEC Business School, it's important to understand the variety of programmes offered and choose one that aligns with your career goals. Strong academic performance, international outlook, leadership skills, and clear career objectives are valued. Preparing well for potential interviews, demonstrating proficiency in French, networking with current students or alumni, and investing time in crafting meaningful application essays can enhance your chances of admission.