EDHEC students got talent - Top local guide on Google maps
"In one sentence, I am just a constantly-curious person. I have been traveling the length and breadth of India, my home country since I was born – All thanks to my family! With time this curiosity…
Reading time :
20 Feb 2020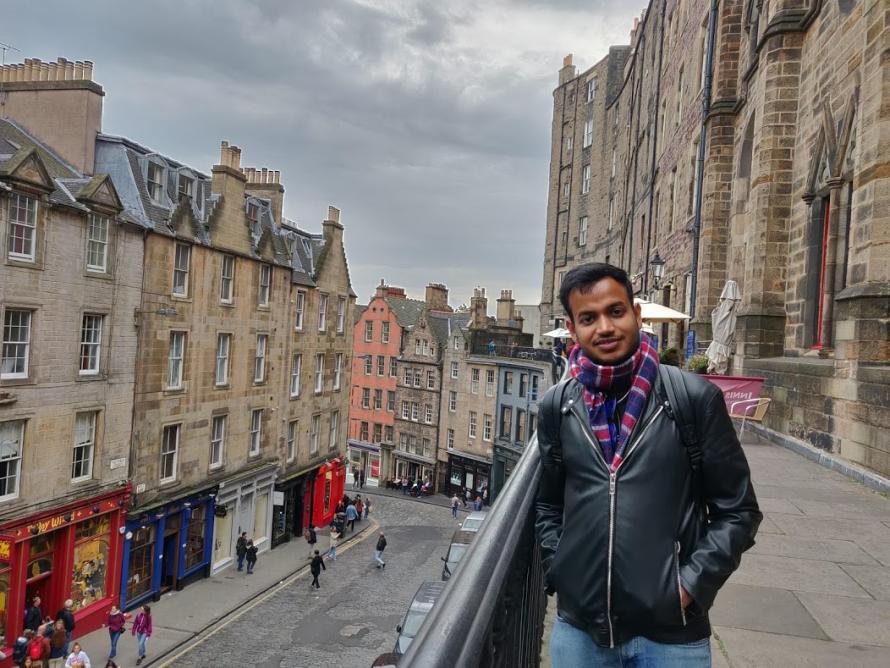 "In one sentence, I am just a constantly-curious person. I have been traveling the length and breadth of India, my home country since I was born – All thanks to my family! With time this curiosity has only grown in me. Exactly when I decided to go beyond borders and the comfort of my own country.
I chose EDHEC Business School and its Master programme after a lot of research and analysis. Apart from the academic stardom, this school was based in France, which would satisfy my constant thirst to travel and explore. France itself has so many places to visit, things to explore and events to experience. On top of that, it is very convenient to travel to nearby countries which further adds to the must-go list. Along with that, a French residence permits me to visit 26 Schengen countries. What more could I ask for!
The journey from a user to a contributor!
Being a digital-savvy Gen Z, I always need to do online-homework before anything - travelling to a place, eating out at a restaurant, going for a drink, etc. One of my go-to platforms has been Google Maps. The ease with which I can find places and things to do influences me to always look up on Google Maps before heading out. I can easily find details, reviews, photos, save them on lists and thereafter navigate to that place. The reason why about more than 3 years ago I started contributing to making Google Maps better. The motive was very simple and basic 'To help millions of others like me who rely more and more on Google maps'.
Never did I think I would advance to this level as I am now - Google Local Guide Level 7 (almost 8 now). I have contributed 1000+ photos with 2.1 million views, 100+ reviews with 90 thousand views and much more. I have received some highest badges - Master Reviewer, Master Photographer, and Expert FactFinder. Not only that, I am a Top 1% Local Guide in Lille, France.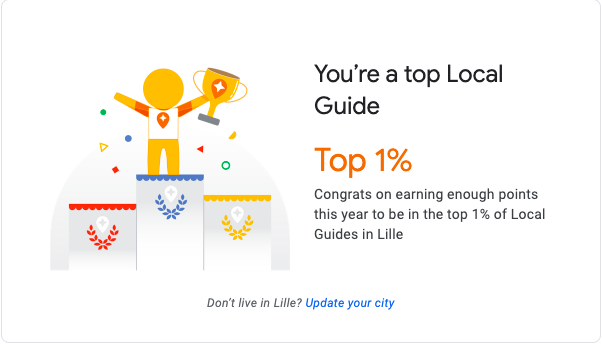 Easy-to-reach Europe destinations from Lille 
It has been a two-and-a-half-year since I am at EDHEC and till date, I have been to 18 countries and lived in another two besides my home country - France and Singapore. During the professional immersion year, I got my first internship opportunity in Singapore. For me, this was the perfect gateway to South-East Asia and its different cultures. Not only did I learn from the multicultural environment in Singapore, but also travelled to nearby countries - Thailand, Vietnam, Indonesia, Malaysia. Oh, and I also took some time off to fly to Australia!
During my second internship, I returned to Lille and thanks to the amazing location of Lille I could often travel to Amsterdam, Paris, and London. I went to London, my dream city, for the first time followed by some more times. At the end of the internship, I also went on a long train journey in England, Wales, and Scotland. From Cardiff, Birmingham, Manchester, Newcastle, to Edinburgh, and Inverness, I ticked them off from my list. One day I was in the Highlands of Scotland, and the next day at the beaches of Brighton. (Can't thank enough for the life I live in!)
I have also recently started involving much on Couchsurfing - a platform or more of a community where you get to stay with locals, host travellers at your place. This truly provides an experience that money cannot buy. And all of this is for free. 
Picking the right concentration
My passion for travel, tourism, food, and local guides prompted me to go for the Entertainment & Services concentration in my MSc in Marketing Management at EDHEC Business School. The service industry has been the driving factor but I have also been interested in the entertainment industry. Did I forget to mention my upcoming Study Tour to Sofia, Bulgaria later this semester, and the excitement that is already rolling within me? 
I believe that there are real stories in between those pages of the passport - the memories we create, the experiences that are etched in our hearts, the people we meet and the cultures we explore – these are the real treasures of life. Those passport stamps will always be my cherished souvenirs besides the currencies and postcards I collect. 
This EDHEC journey, which is not yet over, has been truly transformational for me. Studying, working, and living abroad has helped me get a clearer sense of who I am and what I am. I get to question things and habits I'd have taken for granted in India. I get to reflect on my cultural background while standing in a place that is in stark contrast with it. The more time I spend away-from-home outside of my comfort zone, the more I get to dive deeper into my conscience in a constant battle with my surroundings. And I am sure this is going to be much more helpful in the life that's yet to come. 
I shall end this by saying that (hopefully) this is just the beginning and there's a lot more international travel experience waiting for me.
On the day of my graduation, as I stand there with my diploma, I am sure I would find myself reflecting on my 3-year journey at EDHEC Business School that transformed the way I look at the world and how it looks at me."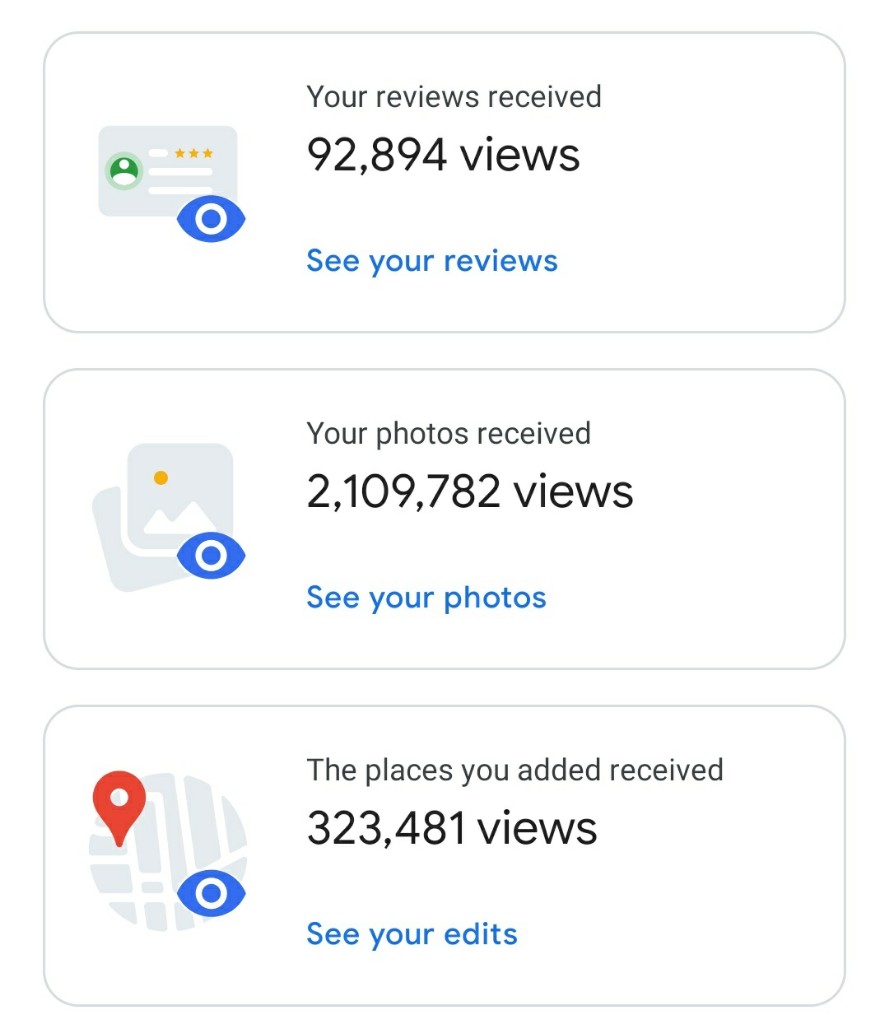 Here is the link to Akash's Google Local Guide Profile - https://maps.app.goo.gl/qsgxdSmMHAWUMFk5A
[button size='' type='' icon='' link='https://master.edhec.edu/testimonials' class='']DISCOVER MORE STUDENT TESTIMONIALS[/button]