EDHEC Vox #13: The future of Health
In this new issue, you will discover how EDHEC is becoming a driving force in the changes currently impacting the Health sector. From the COVID crisis to considerable advances in research and new…
Reading time :
1 Sep 2022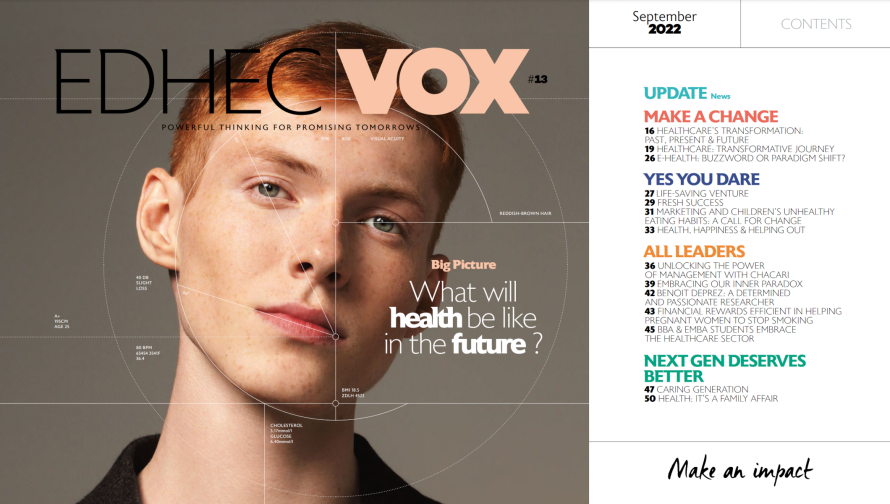 In this new issue, you will discover how EDHEC is becoming a driving force in the changes currently impacting the Health sector.
From the COVID crisis to considerable advances in research and new technologies, the industry is experiencing major transformation.
This issue is focusing on how EDHEC trains leaders with hybrid profiles, strong values and key business expertise to meet these challenges.
Find out more about the recently created EDHEC Management in Innovative Health Chair, in partnership with Bristol Myers Squibb France, dedicated to the innovation and digitalisation challenges facing the health sector.
Have a great read!